Hyperice hammers out a funding round, while Hollywood talent agency ICM Partners is getting into sports thanks to a new acquisition.
Hyperice Valued at $700 Million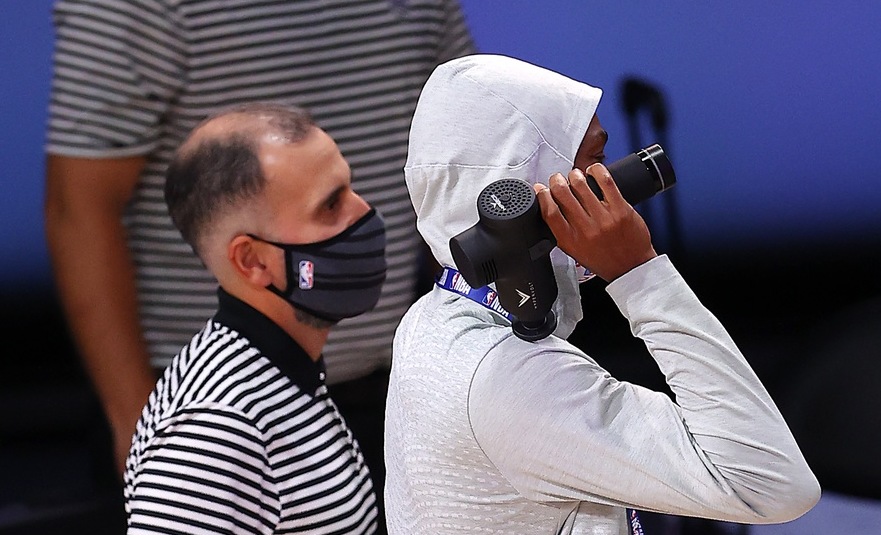 Recovery tech company Hyperice's valuation has pulsed to $700 million after it completed its largest funding round in its history backed by the NBA, an equity fund composed of all 32 NFL clubs, and a slew of major athletes from Anthony Davis to Naomi Osaka.
This funding round, estimated at $48 million, was announced on Oct. 8 and follows partnerships made in recent months with the NBA, UFC and English Premier League's Tottenham Hotspur, among others. Hyperice had raised $4.5 million in the decade since its founding until this deal, and the last money infusion five years ago set the valuation at $10 million.
The round was spearheaded by investment advisory firm Main Street Advisors and SC.Holdings, a private equity company focused on sports and entertainment space. [Editor's note: SC.Holdings is an investor in Front Office Sports]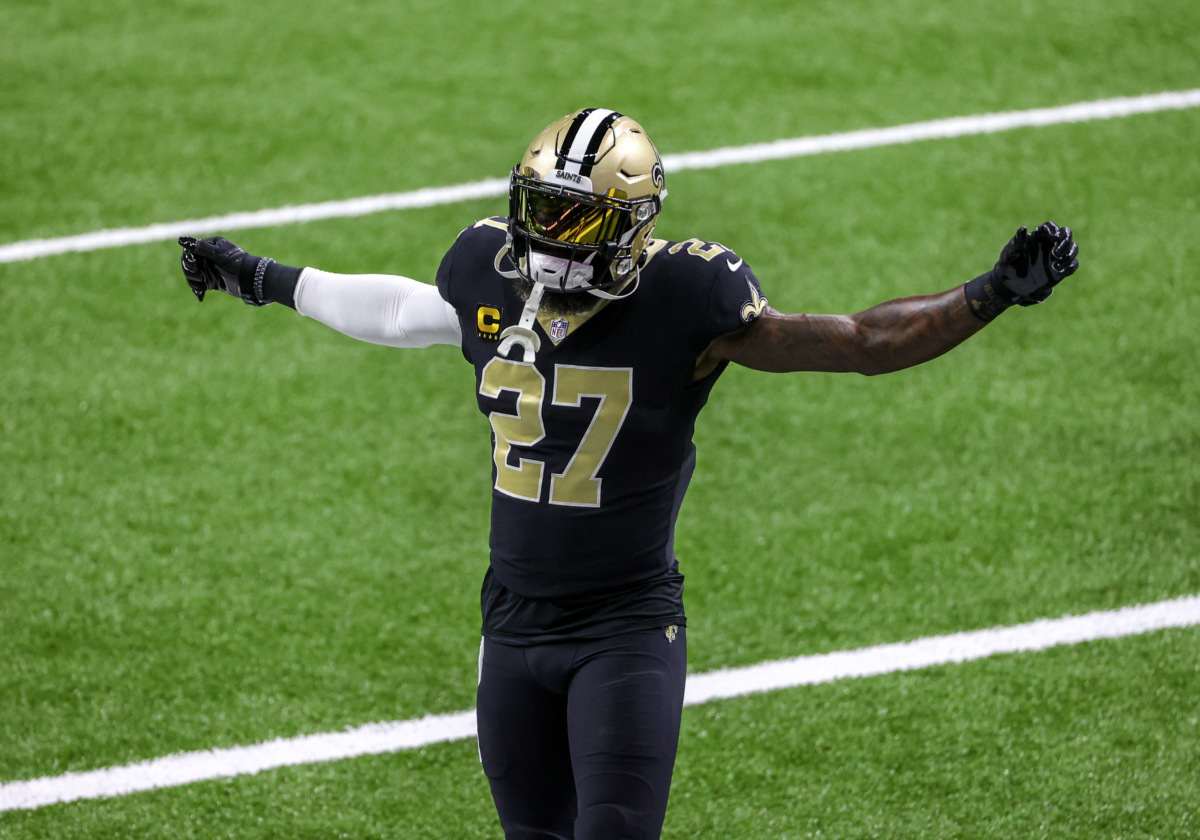 New Orleans Saints safety Malcolm Jenkins has launched a $10 million venture capital fund with backers including the New England Patriots' Devin and Jason McCourty, Philadelphia Eagles safety Rodney McLeod and free agent Jordan Matthews.
The fund is named Broad Street Ventures after the street in Philadelphia, where Jenkins played six seasons. Jenkins co-created the fund with Ralonda Johnson, a lifelong friend who is also president of Malcolm Inc., Jenkins' company that oversees some of his off-the-field business, like retail and apparel.
Broad Street Ventures has already invested in Airbnb, Automattic, Epic Games, NoBull, Turo and ZenWtr. After the fund gets more established, it will "look for opportunities to invest in Black and Brown businesses that don't have access to capital or friends and family who can help them through the startup phase," according to Forbes.
SPONSORED
Celebrate The Rising 25 Class of 2020

Join us TONIGHT  at 6:30 p.m. ET for a virtual celebration as we honor the Rising 25 Class of 2020. The evening will kick off with welcome remarks from Front Office Sports CEO & founder Adam White and Anheuser-Busch vice president of connections Azania Andrews. Founder & president of Angel City Julie Uhrman will provide the keynote address and all 25 winners will virtually accept their award.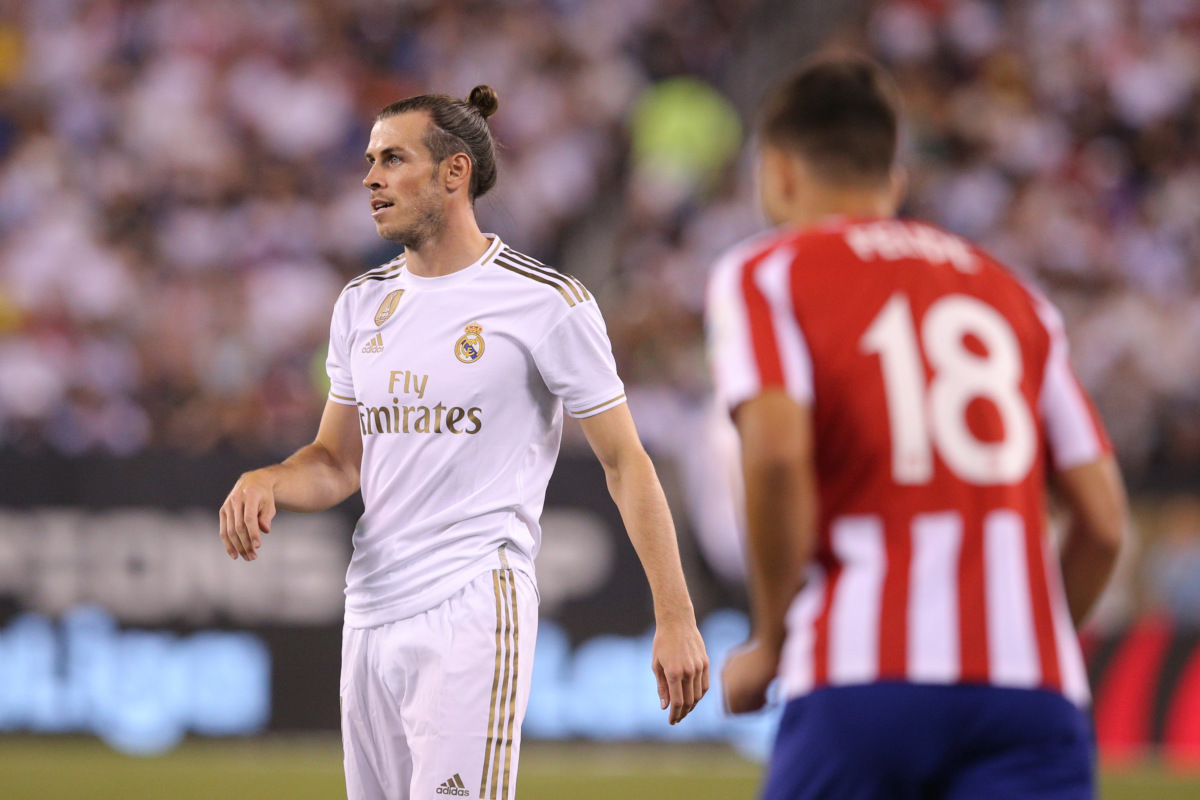 ICM Partners, one of Hollywood's most prominent talent agencies, has acquired sports agency Stellar Group, and formed a new division — ICM Stellar Sports.
Stellar is the world's largest soccer agency, and represents over 800 total athletes with contracts totaling around $3 billion, like Gareth Bale and Jameis Winston. In 2019, Forbes named founder Jonathan Barnett the most powerful sports agent in the world, surpassing baseball super-agent Scott Boras.
ICM reps top entertainers including Beyoncé, Samuel L. Jackson, Jerry Seinfeld and many more, as well as content creators Spike Lee, Shonda Rhimes and Vince Gilligan.
The terms of the deal were not disclosed, but in a prospectus obtained by The New York Times in 2017, Barnett said he'd consider offers over 100 million pounds — about $129 million today.
International Olympic Committee member Sebastian Coe said he supports the right of athletes to advocate for social or racial justice at next year's postponed Olympics.
The Tennessee Titans had another player test positive for COVID-19; cases now total at least 23 and their Oct. 11 game could be in jeopardy.
ESPN's coverage of the 2020 WNBA Finals averaged 440,000 viewers for the three-game series, up 15% over the 2019 WNBA Finals.
The SEC warned schools of fines and possible suspensions for coronavirus protocol violations for the second straight week.
The major U.S. indexes all saw slight gains on Thursday, with stocks nearing five-week highs. Here's a look at how sports-related stocks performed today.
Up:
Hibbett Sports (NASDAQ: HIBB) gained 6.32%
Sinclair Broadcast Group (NASDAQ: SBGI) gained 3.59%
Under Armour (NYSE: UA) gained 3.20%
Down:
Vista Outdoor (NYSE: VSTO) dropped 4.87%
DraftKings (NASDAQ: DKNG) dropped 4.13%
Penn Nation Gaming (NASDAQ: PENN) dropped 4.03%
(Note: All as of market close on 10/08/20)
SPONSORED
2020 Best Employers In Sports

We are excited to officially open the employee survey process for the 2020 Best Employers in Sports Award! Established in 2019, this award recognizes organizations that do right by their employees even in the most uncertain of times.
Whether it's great leadership, a focus on diversity and inclusion, a good work-life balance, or even how they've handled the impact of COVID-19, the 2020 Best Employers in Sports Award presented by FEVO will recognize organizations across the sports industry that deliver for their employees.
Tell us why you think your organization should — or should not — receive this recognition by completing the 2020 Best Employers in Sports Award Survey.
Thursday Night Football: Tom Brady's Tampa Bay Buccaneers head to Illinois to take on Nick Foles' Chicago Bears. The last time the two quarterbacks met was under vastly different circumstances: Foles led the Philadelphia Eagles to a win over the New England Patriots in Super Bowl LII. Notably, the game is the first of the season being broadcast on Amazon's platforms.
How to watch:
8:20 p.m. ET on Fox, NFL Network, Prime Video and Twitch
Betting odds:
Buccaneers -3 || ML -175 || O/U 45.5