Layoffs are likely to hit ESPN soon, while Sinclair Broadcast Group takes a major hit from the pandemic.
ESPN could begin announcing a major round of layoffs that would impact hundreds of employees as soon as Nov. 5, fueled partly by the COVID-19 pandemic and a desire to continue calling and producing games remotely.
Behind-the-camera workers — production assistants, researchers and camera operators — are expected to be hit significantly while some mid to senior-level talent will not see their contracts renewed, or will be asked to come back at a reduced salary. ESPN has approximately 4,000 employees based at its Bristol, Conn. headquarters, and around 6,500 worldwide. 
The layoffs come as parent company Walt Disney Co. is reportedly making a $1 billion pitch to acquire the rights to the NFL's Sunday night matchup. NBC currently owns the NFL's Sunday night rights — paying $960 million per year — and will likely vie to keep the marquee slot, while ESPN already spends almost $2 billion per year for "Monday Night Football."
NFL Boosts COVID Protocols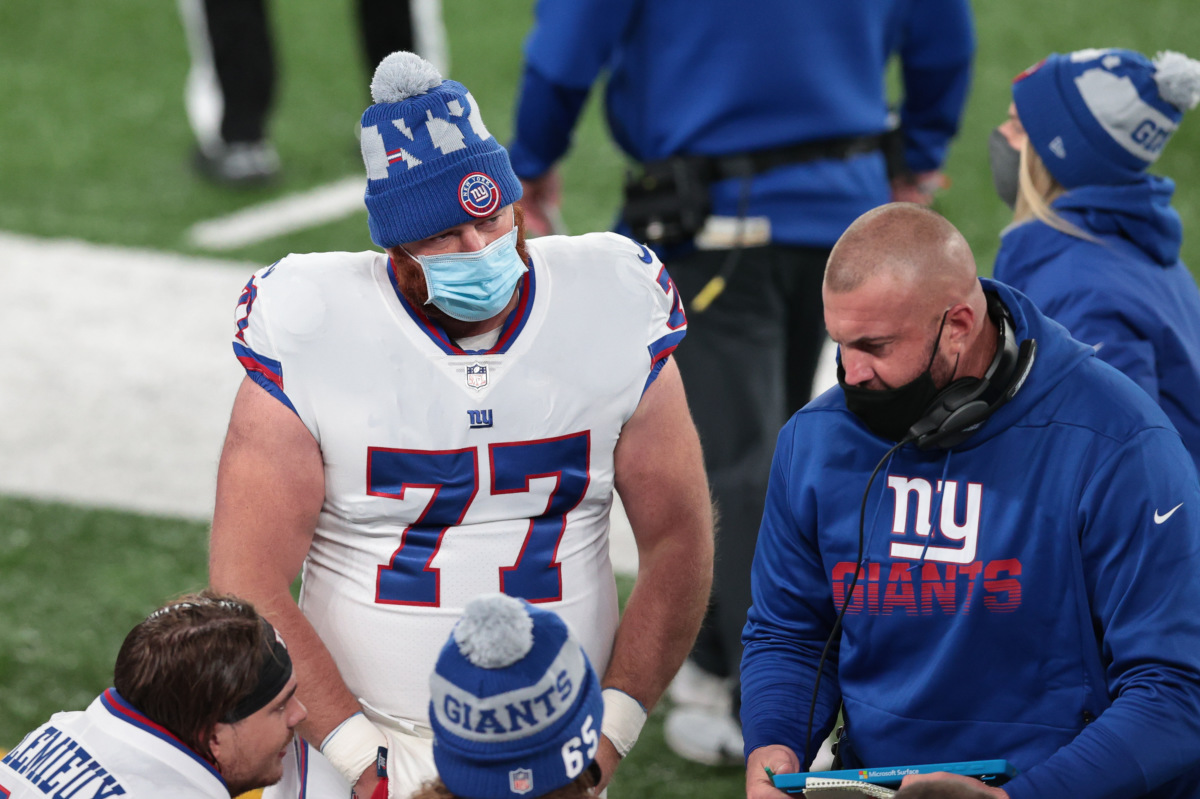 The NFL issued a number of updates to its COVID-19 protocols following multiple positive gameday tests. Two teams that played on Nov. 1 had one player test positive based on gameday specimen collections, a league memo said.
Among the updates is an expansion of the sideline area at games to allow players off the field more space to distance. The space will now run between 20-yard lines.
The league is also recommending that all players and team personnel wear a mask or gaiter on the sideline when not actively participating in a game. Additionally, players and staff will be required to wear face coverings in the locker room before, during and after games.
SPONSORED
Get Your Sponsorship Team Ready For 2021

We've almost made it through 2020, but 2021 will bring a new set of sponsorship challenges. Marketers will need to be ready to make strategic adjustments on the fly.
In GumGum Sports' latest guide, learn how media value equivalency empowers marketers, turning valuable insights into action.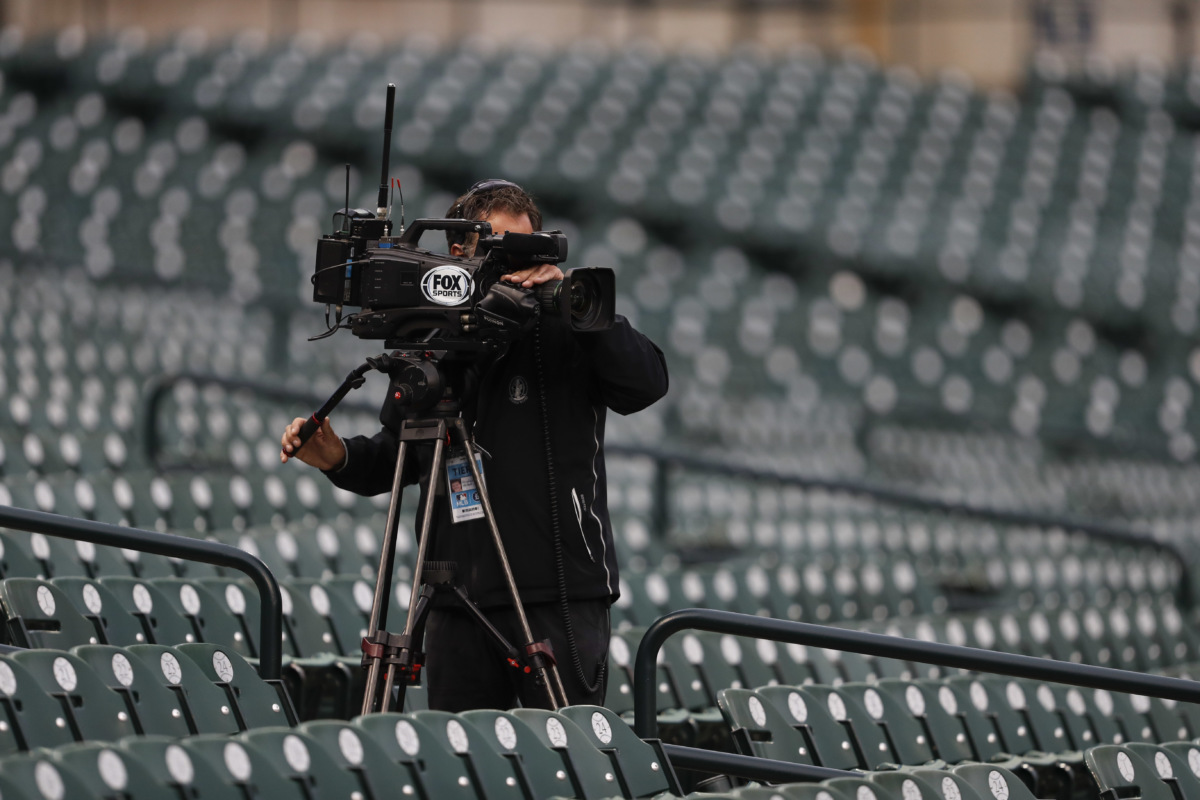 Sinclair Broadcast Group recorded revenues of $1.54 billion in its third quarter of 2020, up 37% compared to last year. That beat analyst expectations by 2.8%, according to Zacks Equity Research.
However, the broadcaster took a $4.23 billion impairment charge related to the value of its regional sports networks. Sinclair paid $9.6 billion in August 2019 for 21 regional sports channels that were once part of Fox.
Sinclair, which owns the largest portfolio of local TV stations in the U.S., was dealt a huge blow when YouTube TV and Hulu dropped its RSNs last month. The two platforms made up about 10% of September's subscriber revenue for Sinclair's sports segment.
The San Francisco 49ers shut down their facilities after a positive COVID-19 test, one day before they are scheduled to play the Green Bay Packers on "Thursday Night Football."
A rare T-206 Honus Wagner baseball card has sold for more than $1.4 million.
Kansas City Chiefs quarterback Patrick Mahomes split the six-figure cost of turning Arrowhead Stadium into a polling place.
Soccer legend Diego Maradona underwent successful brain surgery for a subdural hematoma after he was admitted to a hospital a day earlier.
SPONSORED
Capitalizing on Customer Data Tech
Calgary Sports and Entertainment Corporation owns and operates four of Calgary's professional sports teams. The organization's marketing director Ryan Popowich recently spoke with Front Office Sports about their investment in customer data platform StellarAlgo.
"It's become even more important for the four properties under CSEC's banner to further tailor their engagement efforts to the emerging market segments," Popowich said. Read on to learn more.
U.S. stocks surged to their best-ever postelection gain despite the uncertainty around the outcome of the presidential election. Here's a look at how sports-related stocks performed today.
Up:
Penn National Gaming (NASDAQ: PENN) gained 6.55%
Callaway Golf (NYSE: ELY) gained 6.46%
Peloton Interactive (NASDAQ: PTON) gained 6.18%
Down:
Sinclair Broadcast Group (NASDAQ: SBGI) dropped 7.89%
Hibbett Sports (NASDAQ: HIBB) dropped 5.73%
Foot Locker (NYSE: FL) dropped 4.82%
(Note: All as of market close on 11/04/20)
LA Galaxy vs. Seattle Sounders: Seattle, with a playoff spot locked up, has just one win in its last five outings, while LA is looking to keep its postseason hopes alive. The Galaxy fired head coach of 22 months Guillermo Barros Schelotto on Oct. 29, and two days later, picked up their second win in ten games.
How to watch:
8 p.m. on Twitter
Betting odds:
Sounders +109 (ML) || O/U 3.5