Apple's digital fitness offering will soon go live, UCLA is now a Nike and Jordan Brand school, and the G League has a new deal with Overtime.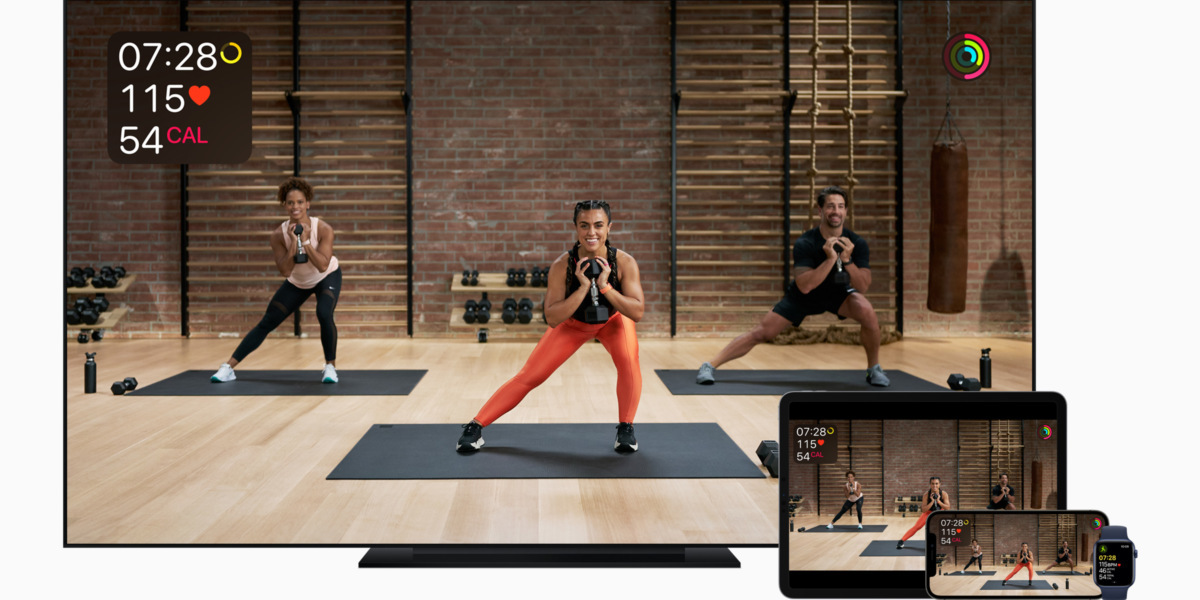 Apple's long-awaited workout subscription service, Fitness+, debuts on Dec. 14.
The service will feature guided workouts that are compatible on iPhone, iPad, and Apple TV. It requires an Apple Watch to track metrics while exercising.
The Total Package:
$9.99 per month or $79.99 annually
10 workout categories, from HIIT to yoga
21 trainers
You only need Apple devices for most Fitness+ activities, but Apple says people can use "almost any bike, treadmill, or rowing machine" for workouts that do require equipment.
Fitness+ vs. Peloton: "They're just going to be the content," Peloton CEO John Foley said recently regarding Fitness+. "The magic is our connected platforms."
Those connected platforms are Peloton's $39 per month all-access membership which links with Peloton bikes and treadmills, ranging from $1,895 to $4,295.
Peloton's stock rose 1.39% on the day, while Apple's increased by 0.51%.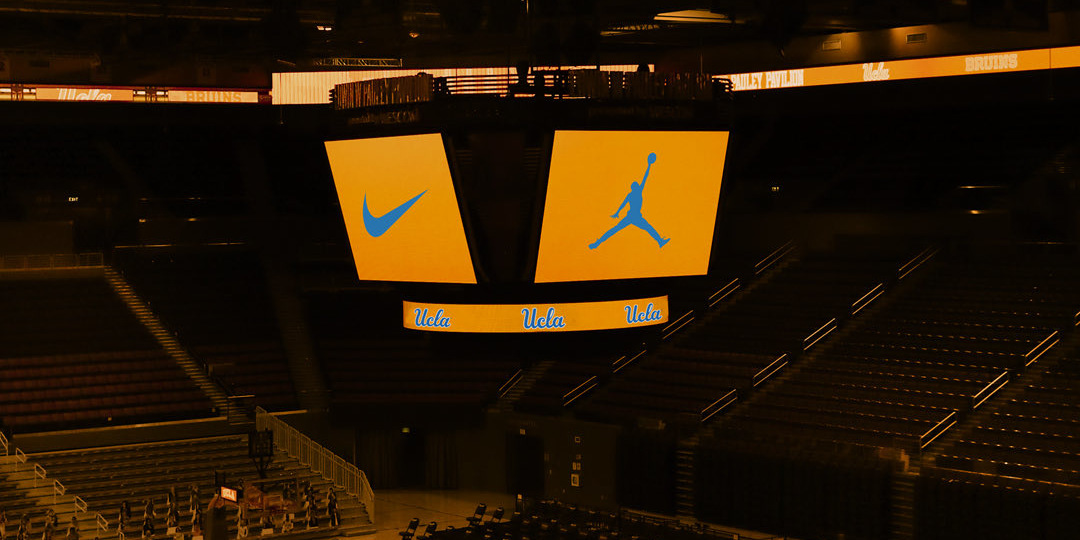 UCLA is now a Nike and Jordan Brand school. The deal, which begins July 1, 2021, covers six years, shorter than most university apparel sponsorships.
The basketball and football teams will wear Jordan Brand, while the school's other 22 varsity teams will wear Nike. Retail merchandise will be available next fall.
How We Got Here: The Nike and Jordan agreement comes following a drawn out saga with UCLA's previous apparel partner Under Armour.
In June, Under Armour announced it was terminating its 15-year, $280 million sponsorship of UCLA four years in, stating it was "paying for marketing benefits that we have not received for an extended time period."
The school sued Under Armour in August seeking more than $200 million in damages. The Bruins are still wearing Under Armour on the field this football season, but they cover up the company's logo with a team patch.
The deal now gives each Power 5 conference a Jordan Brand school:
ACC: North Carolina
Big Ten: Michigan
Big 12: Oklahoma
SEC: Florida
Outside of the Power 5, the brand has agreements with Houston, Marquette, San Diego State and Georgetown.
SPONSORED
Give Your Brain The Help It Needs

Men of all ages deal with the effects of stress on productivity and mood. Vault's Brain Kit can help improve attention and focus with minimal side effects.
Studies show that as we hit our 30s and beyond, focus becomes increasingly difficult—ironic, because for many of us the demands for concentration and attention in our careers is only increasing as we juggle more and more responsibilities.
Shop mind treatments from Vault today starting at $199 per month and start seeing results with sharper memory, better focus, reduced anxiety, and improved mood.
Overtime Ignites G League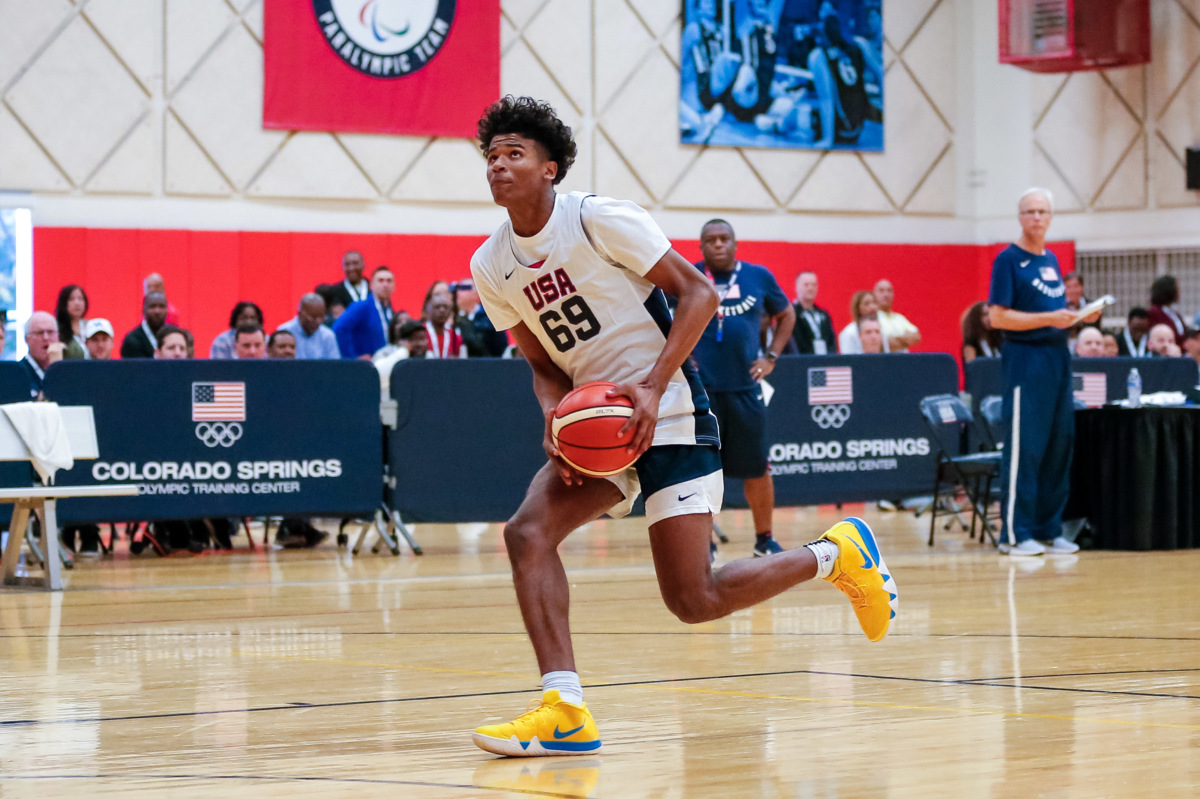 The NBA G League and digital media company Overtime have partnered to create daily content surrounding G League Ignite, the new developmental team for NBA draft-eligible prospects who forgo college.
Ignite's roster includes 18-year-old phenom Jalen Green, who has 1.1 million Instagram followers and is one of four players on the team who were top-25 prospects in the 2020 ESPN 100 ranking.
Green is already a mainstay in content on Overtime, whose 40 million social media followers are nearly 90% people under the age of 35.
The new deal will see Overtime producing videos that tell the story of Ignite players through highlights, game coverage, and a docu-series.
G League Ignite, which will reportedly pay salaries up to $500,000, was announced in April. Its players, who are not affiliated with any NBA team, will receive year-round educational programming designed to help them manage their personal life and professional careers.
More than 1,000 NFL players are wearing customized cleats for the "My Cause My Cleats" initiative to raise funds and awareness for various causes.

DraftKings signed a deal with Connecticut-based Foxwoods Resort Casino ahead of legalized sports betting in the state.

The NHL is targeting a Jan. 13 start date for a 56-game season.

MLB has reportedly informed teams it will not implement the universal DH for the 2021 season.
SPONSORED
Burn Some Calories Before Your Holiday Feast

Already thinking about your second and third plate at the holiday dinner this year? Maybe it's time to get some exercise in.
In conjunction with our friends at Nike, FOS invites you to take part in a 45-minute virtual workout on Wednesday, Dec. 9, at 6 p.m. ET with Nike Master Trainer Traci Copeland followed by 30 minutes of networking time. Participate in the session, and you will be entered to win five (5) cases of CELSIUS product.
Meet new sports industry friends and get an early start on your fitness goals for 2021.
U.S. stocks rose to new records as reignited hopes over a stimulus bill helped extend the market rally. Here's a look at how sports-related stocks performed today.
Up:
Allied Esports Entertainment (NASDAQ: AESE) gained 13.59%
Penn National Gaming (NASDAQ: PENN) gained 8.87%
DraftKings (NASDAQ: DKNG) gained 6.09%
Down:
Camping World Holdings (NYSE: CWH) dropped 3.46%
Fox Corp. (NASDAQ: FOX) dropped 1.42%
World Wrestling Entertainment (NYSE: WWE) dropped 1.40%
(Note: All as of market close on 12/08/20)
"The Athletic is kind of at middle age," said Brian Moritz, an assistant journalism professor at SUNY Oswego who has studied the company. "The growth is over and now they're settling in."
There was basically one approach toward marketing licensed team apparel to women over the last couple decades: shrink it and pink it. Fanatics ditched that route and saw sales boom as a result.
MLB and its 30 teams are suing their insurance providers to cover losses from playing the shortened, and mostly fanless, 2020 season. 
Dallas Cowboys vs. Baltimore Ravens: Dallas Cowboys vs. Baltimore Ravens: The season's second Tuesday night football game will see the slumping Ravens (6-5) continue to fight for a spot in the AFC wild-card race as they return from a massive COVID-19 outbreak. The Cowboys (3-8) are coming off the losing end of a Thanksgiving rout and may be looking to quarterback Andy Dalton and his experience against the Ravens to turn things around.
How to watch:
8 p.m. ET on Fox & NFL Network
Betting odds: 
Ravens -8 || ML -420 || O/U 45.5