Reebok has seen better days in its 63-year history.
Adidas Says Goodbye to Reebok
Fifteen years after buying Reebok, Adidas is parting ways with the brand.
The sportswear giant announced today that it plans to sell or spin-off Reebok as part of a new five-year strategy. Reebok's net sales fell 7% in the third quarter of 2020 and 44% the quarter prior.
Adidas bought Reebok for $3.8 billion in 2006, but the business is now said to be worth around $1.2 billion. Investors called for the release of Reebok after its consistently low numbers.
"Reebok and Adidas will be able to significantly better realize their growth potential independently of each other," Adidas CEO Kasper Rorsted said.
Reebok could become a stand-alone public company or be sold to a private equity firm or retailer. Former NBA All-Star Baron Davis and hip-hop mogul Percy "Master P" Miller were reportedly in talks to purchase the company.
Adidas will present its five-year business plan on March 10. Reebok will begin reporting as a "discontinued operation" from the first quarter of 2021.
Goldin Raises $40M Amid Trading Card Boom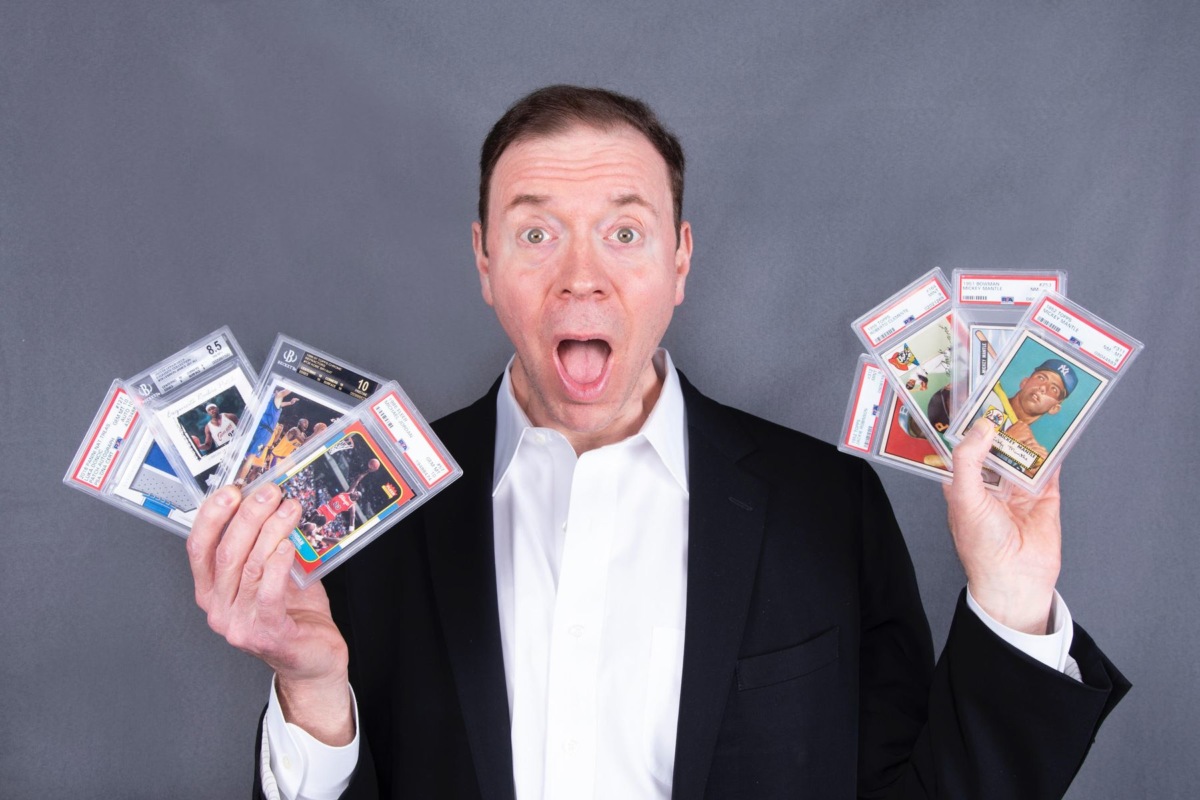 Once left for dead, the sports memorabilia market is seeing tremendous growth.
Goldin Auctions, an eight year-old auction house for trading cards, athletic wear, and other sports collectibles, announced a $40 million fundraise led by The Chernin Group — which is taking a majority stake in the company.
The haul attracted big-name investors: Kevin Durant, Dwayne Wade, Mark Cuban, Bill Simmons, Logan Paul, YouTube co-founder Chad Hurley and a host of other athletes, executives and celebrities.
Interest in sports cards has exploded during the pandemic, as people look both for hobbies and solid stores of value amid economic uncertainty.
In August, an autographed Mike Trout rookie card sold through Goldin Auctions for $3.94 million.
Last month, a 1952 Topps Mickey Mantle card auctioned through a private sale for $5.2 million.
Goldin Auctions grossed over $100 million in 2020. The company oversaw more than $36 million in sales this past January, led by cards that span sports and generations from Patrick Mahomes to Michael Jordan.
SPONSORED
An Inside Look at a Global Sports Brand

The Gatorade shower is synonymous with sports celebrations across the world. It's even a novelty prop bet to guess what color the winning Super Bowl coach will be drenched in. (ICYMI: Bruce Arians' was blue.)
Learn how this iconic sports drinks brand was born on the field in Sports Marketing Essentials, presented by Pepsi. The eight-lesson course includes Gatorade and the World of the Athlete where Jeff Kearney, Head of Sports Marketing at Gatorade shares how the brand continues to reinvent itself and stay an integral part of the athlete, sideline and game.
Register and complete the course by February 28th to be entered for the chance to win an Aaron Judge autographed baseball.
New York Sports Betting Revenue Surges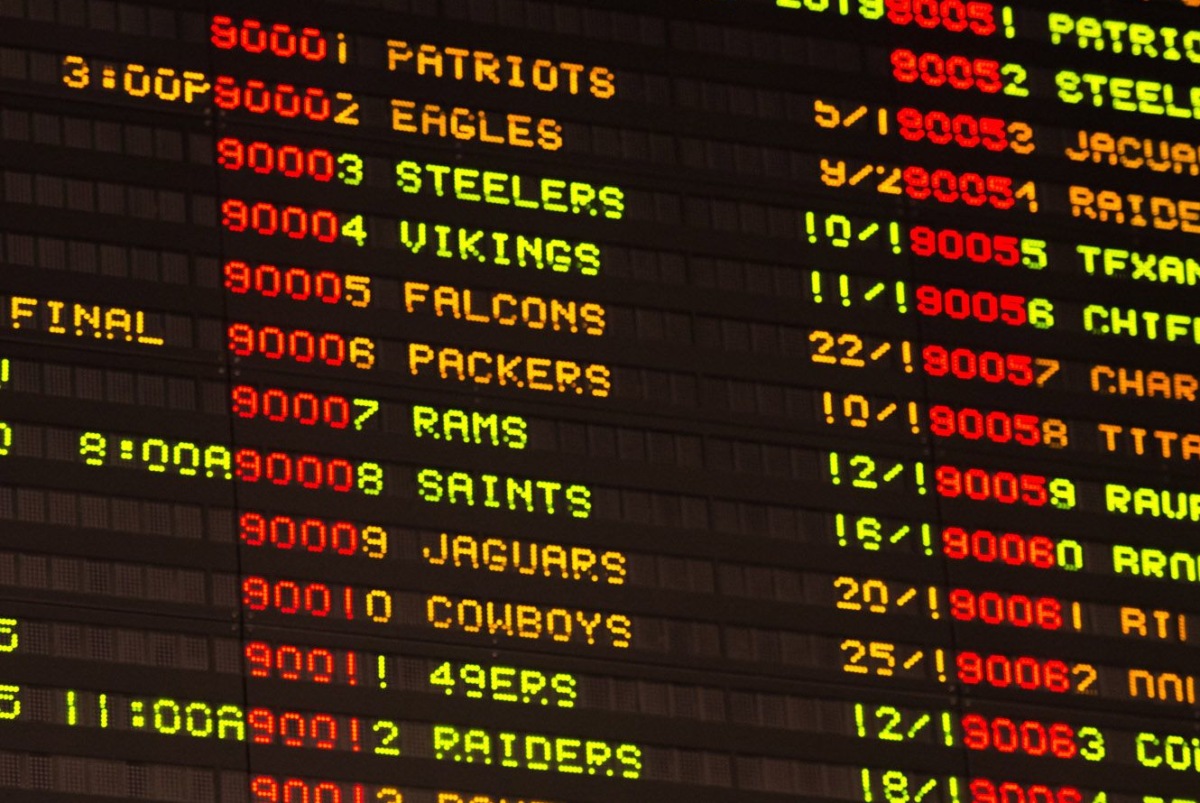 New York's sports gambling revenue rocketed in January, but remained a pittance compared to states that allow mobile gambling.
New York State saw its sports betting revenue jump to $3.57 million in January, a 43.4% increase over the previous month, and a 75.7% leap from January 2020. The figures come from four upstate casinos, where people may place wagers in person, and do not include tribal casino revenue.
Despite the surge, New York's numbers still pale in comparison to New Jersey, which brought in $6 billion in sports betting revenue in 2020.
Mobile sports betting, which is still illegal in New York, accounted for 92% of bets placed with sportsbooks in the Garden State.
New York Gov. Andrew Cuomo had previously opposed online gambling, but appears to be softening his stance.
The State Assembly is considering legislation that would allow casinos to partner with up to two online sports betting companies. The governor's office is promoting competing legislation that would have mobile sports betting run directly by the state.
Sports betting is gradually making its way through numerous state legislatures, including Arizona and Maryland. Texas Gov. Greg Abbott recently announced that he opposes legalizing the practice.
Phil Mickelson could become TV's next great golf analyst. As his playing career winds down, his representatives have begun talks with interested networks, sources told Front Office Sports.

The NBA announced its safety protocols for next month's All-Star Game. Players and coaches will have to remain in their hotels when not at the arena and will continue to undergo daily COVID-19 testing. Participants will travel by private planes or cars facilitated by the NBA.

Naomi Osaka and Serena Williams are set to face off in the semi-finals of the Australian Open. The pair have split their two previous meetings in 2018 and 2019. Williams is seeking her 24th Grand Slam; Osaka is seeking her fourth.

The New York Knicks went 183 games without one of its players scoring at least 40 points in a single game. Julius Randle ended the streak with a 44-point night. Get more stories like this in The Association, a free, daily NBA newsletter. Click here to subscribe.
WEBINAR
Transforming Fan Engagement

The PGA TOUR has always been at the forefront of digital engagement and innovation. In collaboration with its longtime partner, iX.co, the TOUR continues to create news ways to engage with its global fan base.
Join the conversation on February 24th at 1 PM ET as Scott Gutterman, Senior Vice President Digital Operations of the PGA TOUR and Phil Sharpe of iX.co join Adam White of Front Office Sports to discuss the changing media habits of fans, the TOUR's broader digital strategy, and new fan engagement innovations to look out for in 2021 and beyond.
U.S. stocks picked up where they left off on Friday with gains across all three indexes. Here's a look at how sports-related stocks performed:
Up:
Manchester United (NYSE: MANU) gained 6.50%
Vail Resorts Inc. (NYSE: MTN) gained 4.80%
Genesco Inc. (NYSE: GCO) gained 3.92%
Down:
Gravity Co., Ltd (NASDAQ: GRVY) dropped 18.36%
Allied Esports Entertainment Inc. (NASDAQ: AESE) dropped 8.10%
fuboTV Inc. (NYSE: FUBO) dropped 7.24%
(Note: All as of market close on 2/16/21)
The Phoenix Suns (17-9) will host the Brooklyn Nets (17-12) in the teams' first matchup this season. The Suns stand at fourth in the Western Conference with the Nets at third in the East.  
The Suns will look to capitalize on the absence of Kevin Durant — who missed Monday's game against the Sacramento Kings due to a left hamstring strain — and Kyrie Irving, who is out with a sore back.
How to Watch:
10:30 p.m. ET on TNT
Betting Odds:
Suns -3 || ML -143 || O/U 230.5