Adidas sales dip 35% during the pandemic, Penn National Gaming's Barstool Sports play buoys shares, Epic Games boosts valuation 15%, and NFL launches voting initiative.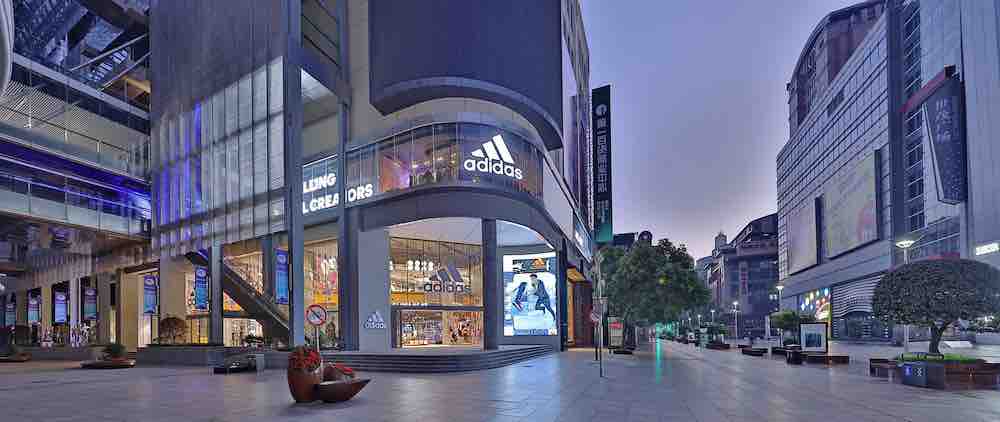 Despite a 35% sales decline and $394 million quarterly loss, Adidas expects to return to profitability in the third quarter. At the root of the bullishness: a 93% jump in online sales.
Shares were up 1% yesterday as a sales decline was expected given the COVID-19 pandemic has closed stores across the globe. The boost in e-commerce accounted for more than a third of the company's sales in the quarter.
Nike and Under Armour recently released their quarterly earnings, both also reporting significant upticks in e-commerce activity. There is no indication at the moment Adidas will make a considerable shift in strategy to capitalize on the boom, as Nike recently announced. Adidas CEO Kasper Rorsted has, however, expressed the importance and focus on e-commerce in the past.
The pandemic has accelerated e-commerce growth, with U.S. online retail sales expected to reach nearly $710 billion in 2020. Should that play out, it would be 14.5% of total U.S. retail sales, up from 11% in 2019 — the single biggest leap in online retail share in one year.
Sports Apparel Most Recent Quarterly Revenues:
Nike: $6.3 billion, down 38% year-over-year
Adidas: $4.24 billion, down 35%
Under Armour: $708 million, down 41%
Lululemon: $651.96 million, down 17%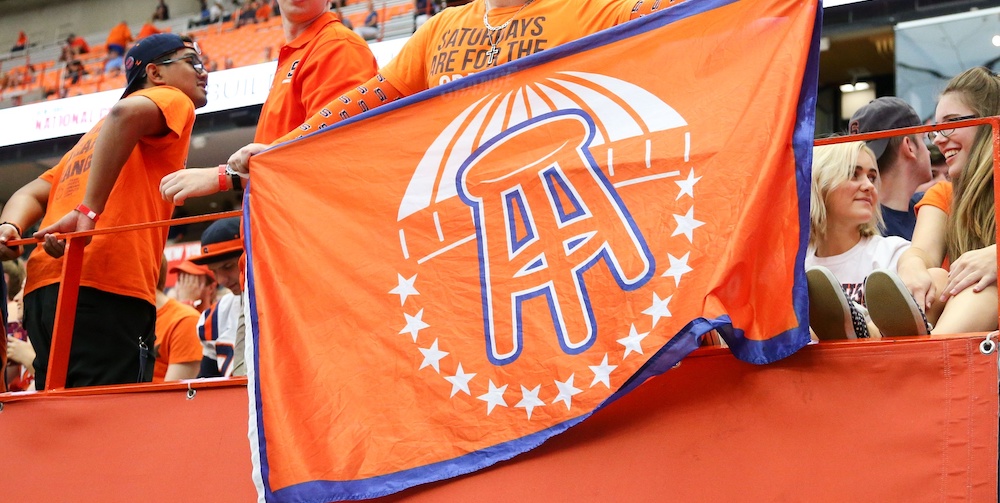 Penn National Gaming's second quarter revenue declined 75% year-over-year, but shares jumped 13% yesterday following its earnings report. Enthusiasm for the stock is largely based on the company's current recovery from the pandemic — 39 of 41 casino properties have reopened — and optimism around the launch of the Barstool Sports betting app.
The $163 million acquisition of 36% of Barstool Sports in January has paid dividends for Penn National, which has seen its stock grow 65% since the start of 2020. This week, the company launched PlayBarstool, which features free-to-play games and subsequently shot up to No. 1 on the App Store. PlayBarstool will help users transition into the Barstool Sports Book app later this year.
An ability to deepen engagement with bettors both digitally and physically has been a major focus for operators, so securing a media platform with a fervent following was a prescient move for Penn National. Barstool has a self-reported 66 million monthly user reach, 62% of whom bet on sports.
SPONSORED
Keep Your Sponsors Connected With Fans, Even At Home
Games are back. We have the excitement of live sports resuming to pull in fans and allow them to reconnect with their favorite team & sponsors. But there is a big difference from 4 months ago. Fans are at home. Away from sponsor booths, signs, and fan zones that partners have relied on to reach new customers in the past.
The new challenge is keeping them connected with partners while watching at home. SQWAD is here to help. Their digital activations are helping teams like the Sacramento Kings, New Mexico United, & Seattle Storm keep fans connected with partners while watching at home.
If you could replicate the assets lost from the stadium and still connect fans with your partners as they watch, same reach, same ability to earn leads, but with new ways to prove ROI & reach, would you? See how SQWAD can help you keep your sponsors happy & paying with trackable digital assets.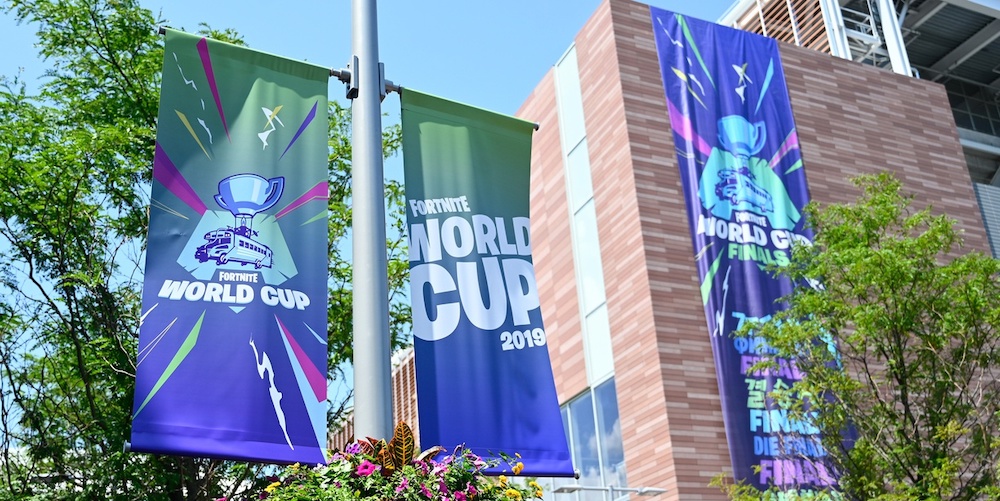 Epic Games announced it has raised $1.78 billion in new funding. With the new raise, Epic is now valued at $17.3 billion. A previous billion dollar round closed in 2018, valuing the company at $15 billion.
Along with developing Fortnite, which now has 350 million active players, Epic is also the developer of the Unreal game engine, which drives many of the top games in the $150 billion gaming industry. Epic has also looked to create immersive community events within Fortnite, ranging from concerts to movie showings. Next week, Fortnite players can watch an exclusive episode premiere of Discovery Channel's "Shark Week" in-game.
Among the new investors is Sony, which last month bought 1.4% of Epic for $250 million. Chinese technology company Tencent owns roughly 40% of the company dating back to a $330 million investment in 2012.
Several high profile investors joined Sony in the latest round:
— Carolina Panthers owner David Tepper
— Lightspeed Venture Partners
— Fidelity Management and Research Company
— Funds and accounts managed by T. Rowe Price and BlackRock
— Investment firm Baillie Gifford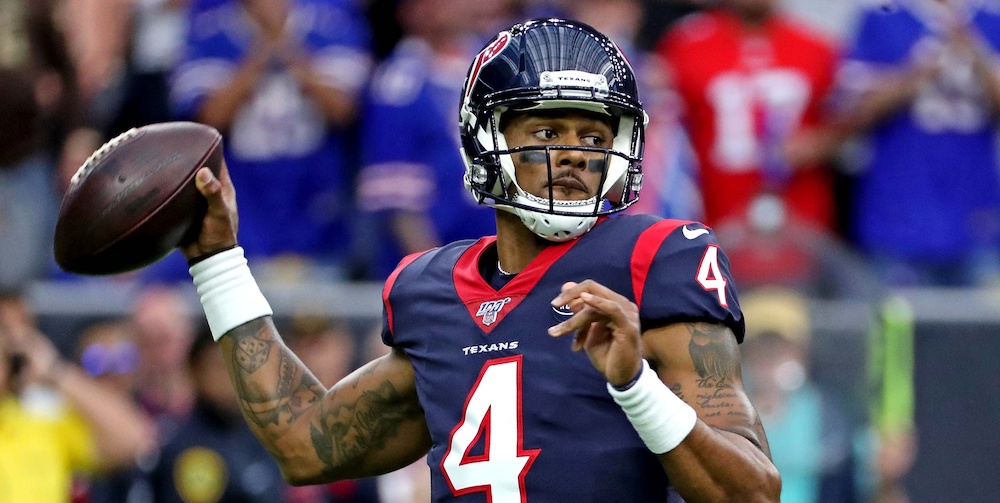 The NFL launched the non-partisan NFL Votes initiative to encourage civic engagement by the league and its fans until Election Day. The campaign will focus on voter education, registration and activation.
A variety of personnel took part in the debut TV commercial, including Houston Texans quarterback Deshaun Watson and Seattle Seahawks coach Pete Carroll. The NFL is partnering with Rock the Vote, RISE to Vote and I Am a Voter around the effort.
Voting has become a hot topic within the sports industry. In June, LeBron James launched More Than a Vote, which aims to maximize Black voter turnout in November. Shortly after, several NBA arenas were identified to host voting sites this fall.
WNBA players donned "Vote Warnock" shirts on Wednesday. The shirts are in support of Raphael Warnock, the democratic challenger to Atlanta Dream co-owner and U.S. Senator Kelly Loeffler. Loeffler has spoken out against the Black Lives Matter movement and other WNBA social justice initiatives.
SPONSORED
Celebrate With Peanuts!
Take some time this weekend to enjoy the best snack in sports: delicious ballpark peanuts.
Harry Stevens, who is considered by history to be the most influential concessionaire of all time, introduced peanuts to baseball stadiums in 1895. The story goes that Stevens sold advertising space on scorecards to a peanut company, who subsequently paid him in peanuts. Stevens then decided to turn around and sell those peanuts to fans at stadiums he had concessions contracts for across the country and the rest, as they say, is history.
Read on to learn more about how peanuts have been tied to the business of sports for more than a century.
How are you enjoying peanuts at home? Use #GetchaPeanuts on Twitter and Instagram and show the world how you're enjoying peanuts and celebrating sports!
With the Professional Fighters League postponing its season until 2021, the mixed martial arts organization moved up its planned OTT launch nearly a year early to become a "year-round content company."
After the successful Challenge Cup, NWSL teams are working hard to maintain momentum amid uncertainty if they will play again this fall.
In the fanless NBA bubble, teams and sponsors are using digital and social media to fulfill contractual obligations.
What is your preferred athletic apparel brand?
Thursday's Answer
60% of respondents said they drink Gatorade; 16% said BodyArmor; 13% said Powerade; and 11% said other.