Sports hiatus contributes to Disney's lackluster quarter, Planet Fitness revenues down with gyms closed, 'Disneyland of football' in the works, and the athlete podcasting trend is on an upward swing.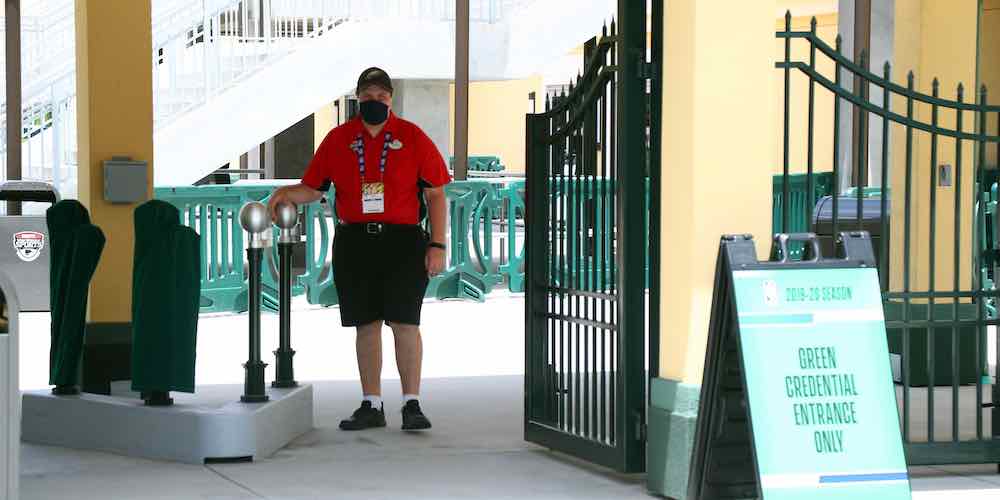 Disney saw its revenue drop 42% year-over-year as the coronavirus wreaked havoc across the company, resulting in a nearly $5 billion loss. While its theme park business took the biggest hit, its media networks, including ESPN and ABC, experienced a 2% drop in revenue.
That drop was largely due to lower advertising revenue alongside the absence of live sports. Disney was able to lower its programming and production costs due to the deferral of NBA and MLB rights fees until later in the year. ESPN pays the NBA roughly $1.4 billion a year and MLB $700 million a year.
In June, ABC's ad revenue dropped an estimated 51%, while ESPN's fell an estimated 20%. Without MLB, NBA Finals and NHL Stanley Cup Finals, among other summer broadcast staples, TV ad revenue was down 9% overall that month.
But even without live sports, ESPN+ continued to grow subscribers. It now has more than 8.5 million, up from 2.4 million last June. However, that growth is largely because of bundles with Disney+ and Hulu, which have 57.5 million and 35.5 million global subscribers, respectively. The company's streaming services as a whole grew revenue 2% to $3.97 billion.
The return of sports has been a boon for ESPN thus far. MLB was up 34% in viewership over last year through the first 12 broadcasts. Disney also brought on more than 100 advertisers for the NBA restart.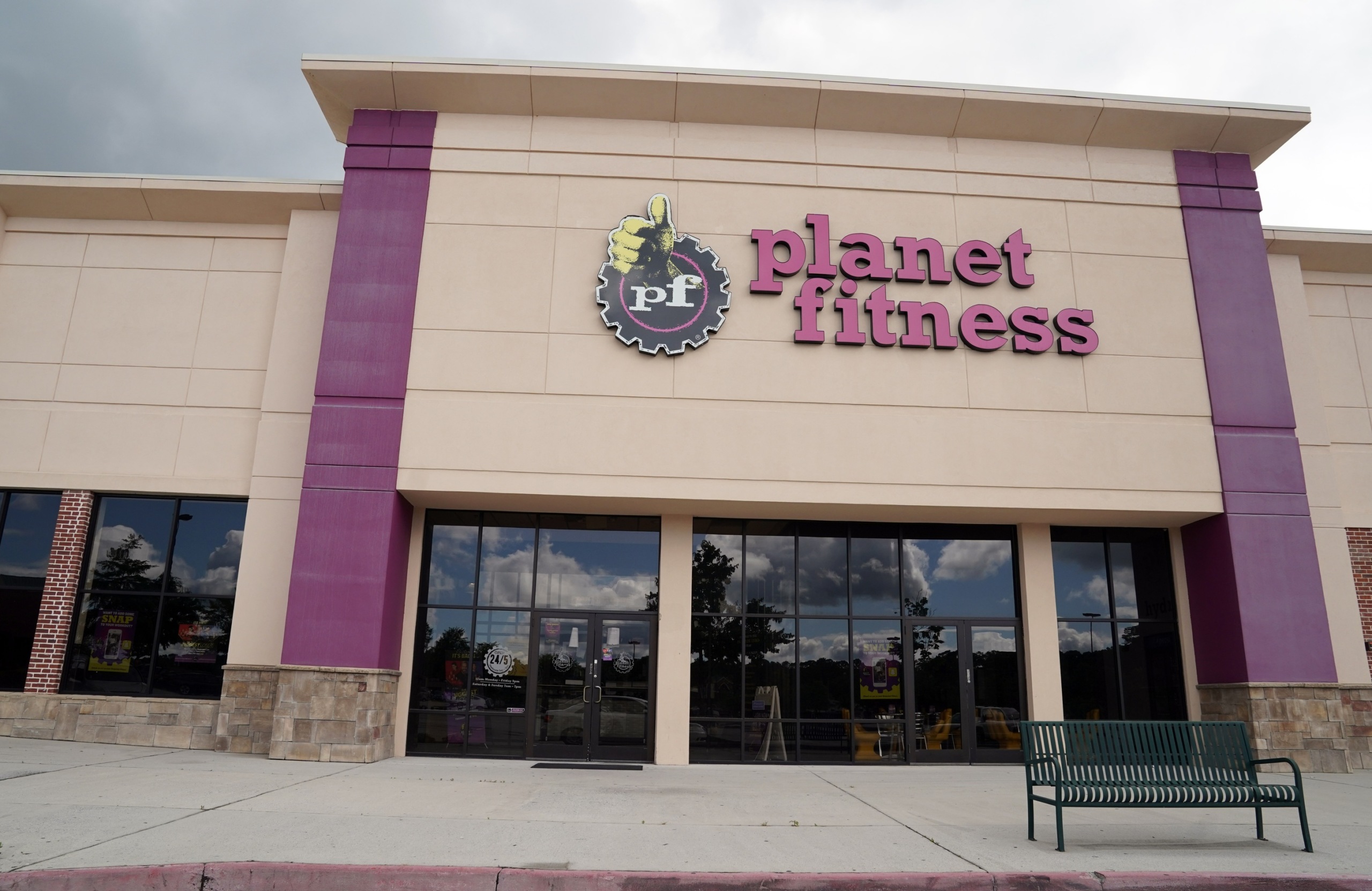 Planet Fitness saw its quarterly revenue drop 77.9% year-over-year as it became the latest company in the fitness industry marred by the COVID-19 pandemic. It lost $32 million in its 2020 fiscal second quarter, compared to bringing in a net income of $39.8 million in 2019.
Roughly a quarter of Planet Fitness's 2,059 locations remain closed because of the COVID-19 pandemic. The company said all of its locations were closed at some point of the second quarter because of the pandemic.
Planet Fitness CEO Chris Rondeau said on a conference call that while his company took a hit, it's looking at a post-pandemic gym landscape that could have less competition. Independent gyms have been closing down in droves and chains like 24 Hour Fitness and Gold's Gym will emerge from bankruptcy reorganization with fewer locations.
"There is going to be a six- or 12-month time period where gyms will look to reopen or not reopen," Rondeau said. "There is some opportunity there for us." Planet Fitness shares are down 32% this year, despite reaching an all-time high in February.
In a letter to Congress, the International Health, Racquet & Sportsclub Association outlined how COVID-19 has impacted the fitness industry:
— $7 billion in projected revenue loss through July 1.
— 25% of gyms expected to close for good this year.
— 489,000 fitness employees unable to work.
SPONSORED
Essential Skills For A Career In Sports

Whatever your end goal in the sports industry is, you'll need high quality instruction and real world experience to make it happen.
Prepare for the business of sports with a master's degree in Sports Administration from Northwestern University. Build essential skills for working in professional and amateur sports including marketing, sponsorship, operations, analytics, compliance, and media relations.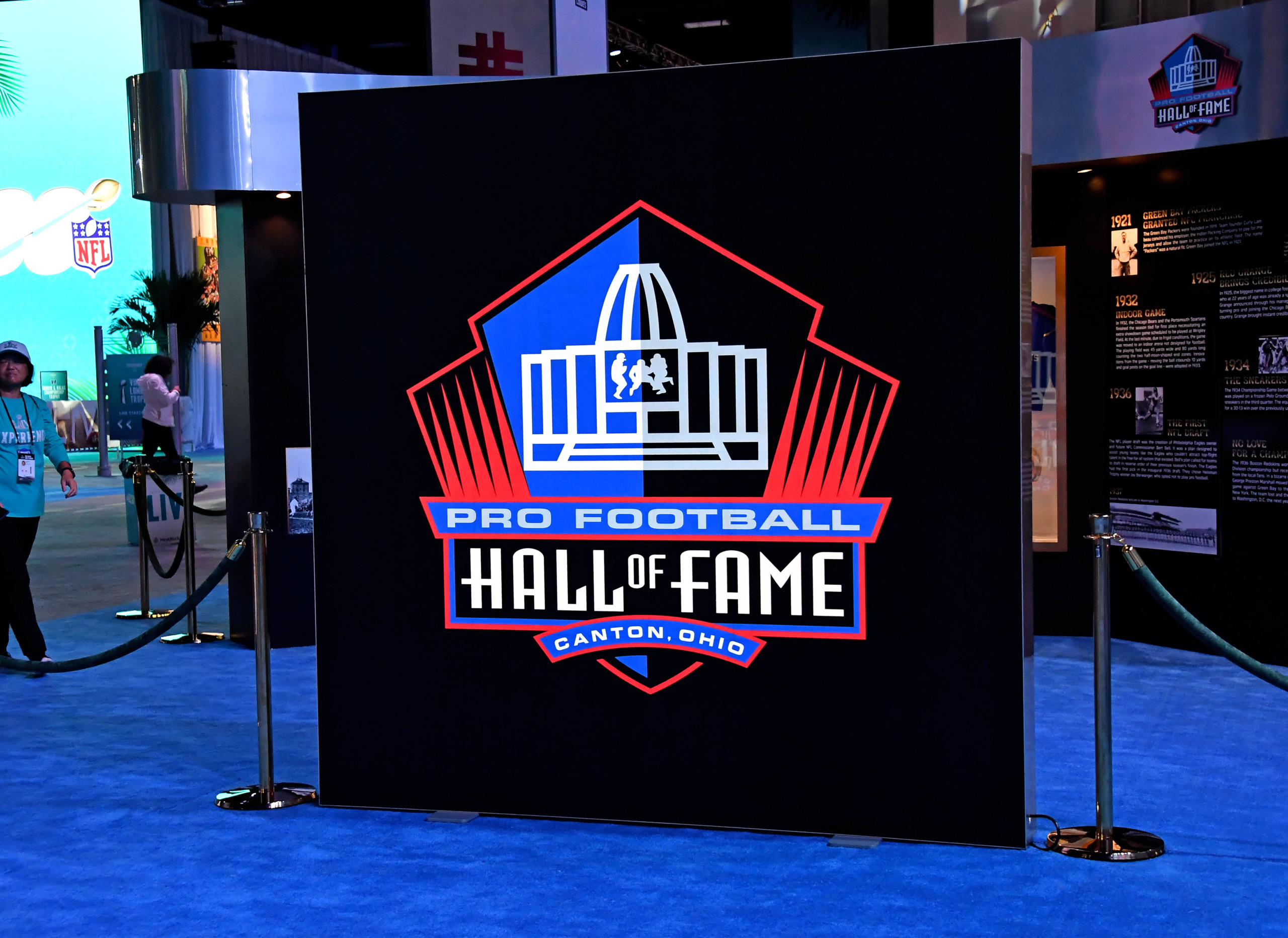 A $300 million second-phase of the "Disneyland of football" is expected to start this fall in Canton, Ohio, around the Pro Football Hall of Fame. Former Disney executive Michael Crawford is leading the investment group behind the resort project.
A stadium and sports complex have already been built on the site, and future plans include a football-themed water park, hotels, retail space and apartments. Project developers expect the project's second phase to finish in 2022, when it hopes fans will look to travel again post-pandemic.
The company is also planning to develop original content and branch into sports betting and esports.
SPONSORED
Big Value From The Bubbles
How are teams engaging fans and sponsors in the return of sports through social media? With over $50 million created in social media value between all of the NBA, NHL, and MLB teams this weekend, new marks are being made and lessons are being learned as we navigate this change.
In Zoomph's latest report, reflect on the last weekend in sports action with the return of NBA and NHL, as well as the continuation of the MLB season, and look at the different types of content teams are making to incorporate team sponsors and share game updates with fans during the unusual times in sports. Covering Twitter, Instagram, and Facebook, this report highlights the best examples and practices we have seen in the return of sports thus far.
Lawyers representing hundreds of creditors in the XFL's bankruptcy case filed an objection to the $15 million sale of the league to a group of investors that includes Dwayne "The Rock" Johnson, businesswoman Dany Garcia and RedBird Capital.
Ready-to-eat meal kit delivery companies are spending marketing dollars in the sports industry to target fans, athletes and weekend warriors.
Downward dog, bear crawls and burpees have supplanted headers, corner kicks and yellow cards at D.C. United's Audi Field this summer thanks to the club opening its field to fitness studios.
SPONSORED
Bose Giveaway! (Placeholder)

Football has officially returned and as the Official Sound of the NFL and a sideline technology partner, Bose knows that this is music to fans' ears!
With the release of the new Bose QuietComfort Earbuds, their impressive roster of NFL player partners are ready to promote the launch of their newest noise cancelling product innovation.
FOS is giving ten (10) lucky readers a free pair of Bose QuietComfort Earbuds ($279 value!).
Share your custom FOS referral link below, and you'll receive one entry for every single friend or colleague you get to subscribe to the FOS Daily Newsletter. Winners will be announced in October.
Share Your Custom Referral Link

—
Click/Tap here to refer a friend or colleague via email.
Share the link below — for every signup referral, you gain an entry to the giveaway!