The NHL starts back up this weekend, ESPN has $800 million on the line with college football, the SEC plans for a 10-game football schedule, and WWE earnings were solid.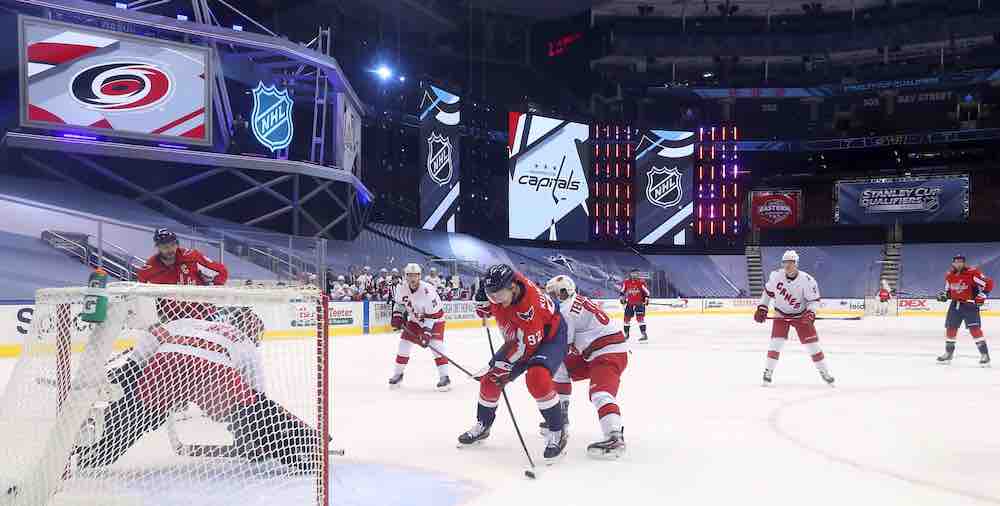 The NHL resumes play Saturday within its Canadian bubbles: the Eastern Conference in Toronto and the Western Conference in Edmonton. There's plenty at stake for the league as it looks to complete the Stanley Cup Playoffs.
In a normal season, approximately 1.8 million fans go through gates during the playoffs, bringing in between $150 million and $200 million. Without that revenue, teams are in desperate need of the roughly $500 million in TV revenue from the playoffs.
It is estimated that the NHL has brought in $3.9 billion in revenue so far this season, compared to more than $5 billion last season.
Format: Like the NBA, an already reduced pool of teams will compete for the final 16 playoff spots. The top four teams in each conference will play a round-robin tournament to determine seeding, while the remaining eight teams will vie for the last four spots in best-of-five series.
Schedule: The first week will be non-stop hockey action. Each day will feature three games in one bubble and two in the other, starting at noon ET.
Broadcast: In the U.S., coverage will be carried by NBC networks, while Sportsnet will carry games in Canada. NBC is producing the broadcast in Toronto, while Sportsnet takes care of Edmonton. Without fans, broadcasts will feature 32 cameras, rather than the normal 20.
Bubble Life: Unlike the NBA which spent weeks in the bubble and allowed a vibrant social ecosystem to develop, NHL players arrived at their respective bubbles on July 26. There were no positive coronavirus tests upon arrival.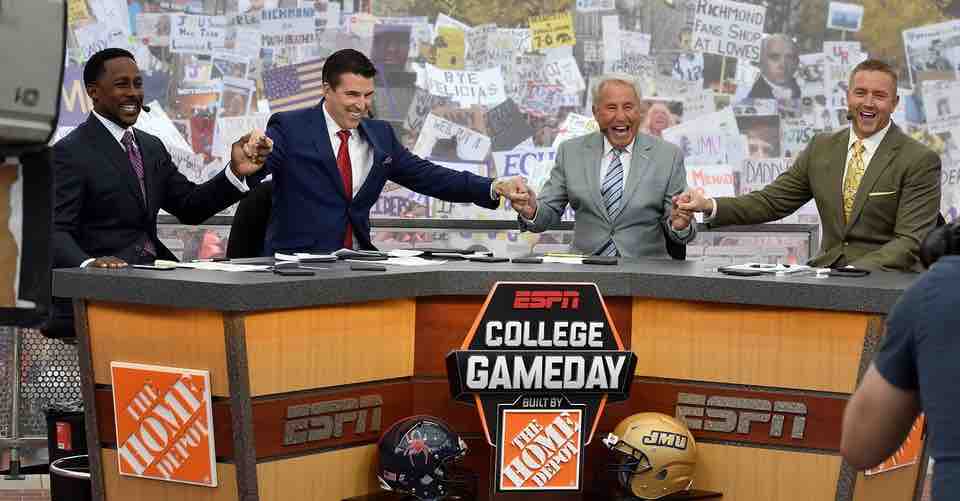 Nearly $800 million in ad revenue is at stake for ESPN and ABC as the college football season remains in flux. While conferences are rolling out their football plans, the season is still on shaky ground as COVID-19 cases spread on campuses even before the semester starts.
Dealing with cancelations across sports, ESPN could see a 12%, or $320 million, advertising revenue dip by the end of the year. To cope, the network has furloughed workers and asked on-air talent to take 15% pay cuts. With no college football, those measures might need to be extended.
At Risk For ESPN and Parent Company Disney: 
— $793 million: Ad revenue for ESPN and ABC family of networks from college football in 2019.
— $345 million: Ad revenue from postseason bowl games for ESPN and ABC.
— 14%: Cable subscribers who would likely cancel without college football.
— $10 billion: Subscriber fees from ESPN-related channels in 2019.
SPONSORED
The Open Goes Virtual With WGT by Topgolf

Many golf fans who never dreamed of getting the chance to participate in The Open will get their chance over the course of the next few weeks with The e-Open.
Members of the global 28-million person player base of WGT by Topgolf, the free to-play app available on mobile and on Steam, will have the opportunity to compete in The e-Open culminating in a Grand Final showdown on September 8. The winner will receive a once-in-a-lifetime trip to The 149th Open at Royal St George's, July 2021.
Read on to learn how golf fans the world over will have the opportunity to participate in a virtual version of golf's oldest and most international Championship.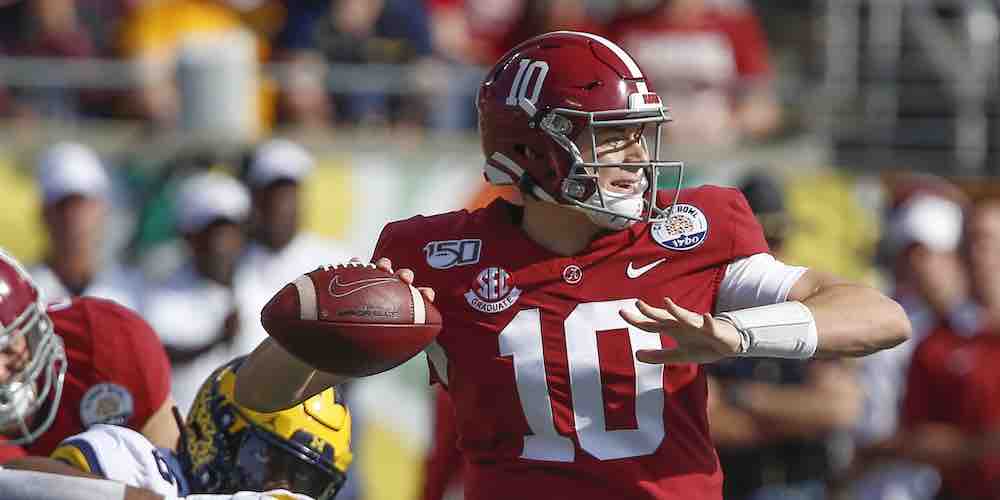 The Southeastern Conference announced plans for a 10-game conference-only football schedule this fall. Normally an 8-game conference slate, the SEC will start Sept. 26 and add two conference games because of the coronavirus pandemic. A conference championship game will be held Dec. 19 at the Mercedes-Benz Stadium in Atlanta, two weeks later than scheduled.
Even with a season, Power 5 schools are expected to lose an average of $18.6 million in ticket sales. But playing will be critical for the SEC schools to maintain their TV payouts, which made up a large chunk of the $44.6 million distributed to each program last year. Seventy percent of 116 college athletics administrators believe they will lose at least 20% of their revenue in the 2020-21 school year.
Just one conference has yet to make its announcement — the Big 12 — after the ACC made its 11-game schedule public on Wednesday. Big 12 Commissioner Bob Bowlsby said this week the Power 5 Conference schedules "don't have to be identical."
Power 5 Conference Plans:
— Big 12: Have yet to announce
— ACC: 11-game schedule with one non-conference game
— Big 10: 10-game conference-only
— Pac-12: 10-game conference-only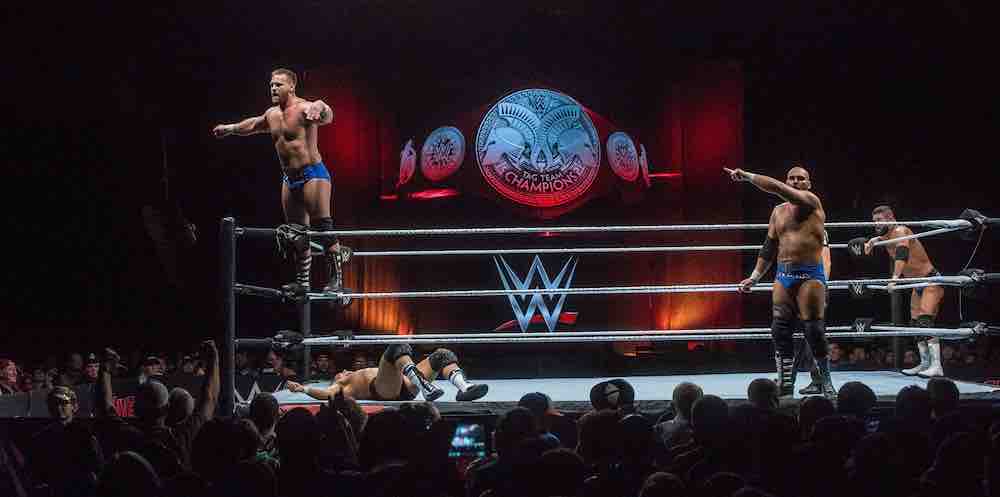 WWE posted a better-than-expected $55.7 million in operating income in its second quarter as lower operating costs helped minimize a decline in revenue due to a loss of live events. The company said it had $223.4 million in revenue in the quarter, down 17% from $268.9 million a year earlier.
A positive earnings report likely comes as a relief for Vince McMahon. The WWE chairman and CEO has had a rough couple months stemming from WWE ratings dropping and his $200 million investment in the relaunch of the now defunct XFL.
Despite a lack of competition from live sports, WWE's Raw averaged 500,000 fewer viewers in the second quarter than the same period last year, and 1.1 million less than 2018. WWE's stock price had declined nearly 30% in 2020 as of Thursday's market close.
Key WWE Q2 Earnings Takeaways:
— $223.4 million in revenue, down 17% year-over-year.
— $55.7 million in income, up from $17.1 million in the same quarter last year.
— Ecommerce revenues nearly doubled to $12.6 million, offsetting losses from sales at 76 canceled events.
— WWE Network paid subscribers declined 1.5% to 1.66 million.
— Digital video views jumped 10% to 9.9 billion, with hours consumed up 15% to 374 million.
SPONSORED
Partner Showcase: Exploring Franchising As A Career Opportunity
Are you interested in a career change? Are you motivated to own your own business? Franchising may be the perfect opportunity for you.
Join us for a webinar on August 26th at 1 PM EST as David Weaver of FranChoice, Rob Stolker of Hummingbird Sports, Wayne Jordan of FirstService Residential, and Jessica Bisher of redbox+ of Bucks County join Joe Londergan of Front Office Sports for a discussion the economic opportunities that franchising presents, especially in the wake of the COVID-19 pandemic.
Interested in Franchising? – schedule a call with David.