MLB is seemingly set to return under acrimonious circumstances, Florida moves first on NIL, U.S. Soccer talks diversity and inclusion, and video game sales soared in May.
Baseball could be on its way soon, but not without further raising tensions between Major League Baseball and its players. The MLB Players Association rejected the latest proposal from team owners for a 2020 season and asked the league to set the schedule – which will likely deepen the ever-growing labor issues. The MLBPA has asked for plans by the close of business today.
In a statement, MLBPA Executive Director Tony Clark said, "Further dialogue with the league would be futile. It's time to get back to work. Tell us when and where." In March, the two parties agreed to allow MLB to set the schedule with prorated salaries. MLB's current collective bargaining agreement expires after the 2021 season.
MLB's response suggests the agreement from March hinged on fans being in attendance. Without fans, the league said it would lose billions – for example, the New York Yankees would reportedly lose $175 million in ticket sales, while the Los Angeles Dodgers would lose more than $200 million this season – and has asked players to take a larger cut to their salaries as they negotiated the number of games.
A regular season of approximately 50 games appears to be likely, as the league wants it to finish by Sept. 27 to ensure a postseason can be played. But amid all of the uncertainty, MLB was able to secure an extension of its broadcast contract with Turner, which will bump up the revenue it collects from that deal from $350 million to $500 million annually.
Other Sports Updates:
The NBA has its July 30 return date, but more than 80 players, including Kyrie Irving, are opposed to finishing the season to avoid distracting from the Black Lives Matter movement. LeBron James is reportedly leading the push to finish the season.
The WNBA submitted its plan for the 2020 season, and despite a shortened 22-game season, players would receive their full salaries. An announcement is expected today.
MLS will allow for additional uniform advertising patches to help offset revenue losses from the coronavirus shutdown.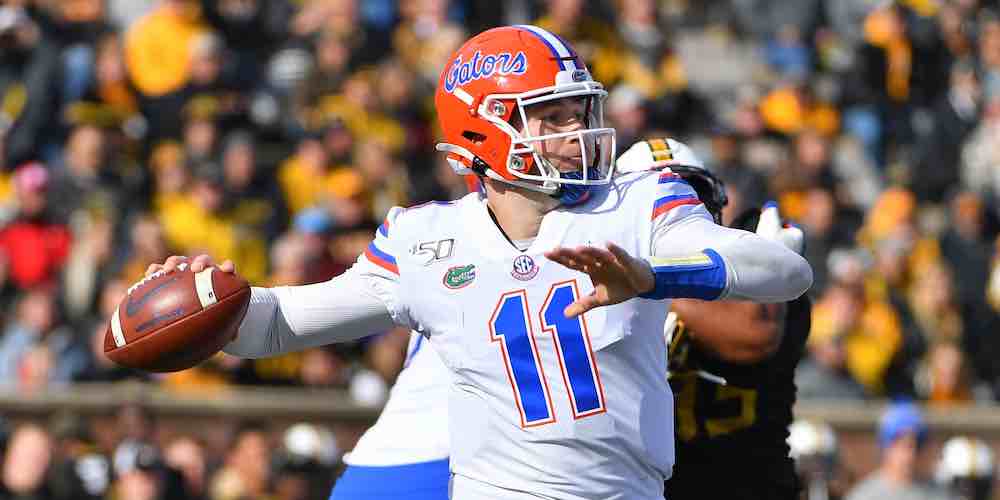 Florida will become the first state to allow college athletes to benefit from endorsements as Gov. Ron DeSantis signed a bill that will allow them to make money off their name, image, and likeness starting July 1, 2021. California and Colorado passed laws regarding NIL but they aren't slated to go into effect until January 1, 2023. Another two dozen states have similar bills in various stages.
The NCAA said in April they support proposals for athletes to make some money but want to maintain a distinction between college and professional sports. College stakeholders are also against individual state regulations regarding the rules fearing an uneven playing field for recruiting and are pushing for congressional action for a federal law. The Power 5 Conferences have already spent record amounts lobbying this year. 
Across College Sports:
The University of Houston suspended voluntary workouts Friday after six student-athletes tested positive for the coronavirus. The school had restarted workouts for football, men's basketball, and women's basketball on June 1.
Ohio State University made players sign an acknowledgment of risk waiver upon their return to campus for voluntary workouts last week. The document called for the student-athletes to "pledge to take responsibility for my own health and help stop the spread of the COVID-19."
University of Texas football players sent a statement to the school last week detailing steps they want the university to take in regard to supporting Black students. That includes donating 0.5% of the athletic department's annual earnings to the Black Lives Matter movement and other Black organizations, establishing a Black athletic history exhibit in its athletic hall of fame, and renaming parts of the football stadium after Julius Whittier, the first Black football letterman at the school. The student-athletes asked for a "plan of implementation" before the fall semester, and said they would not participate in recruiting incoming players or at donor-related events if the school did not take "action."
SPONSORED
Ready For Anything

If there is one thing that the last few months have shown the sports world, it is that anything can happen. Your team and your venue can further prepare for the future by making sure that you can host all sorts of events so that you don't have to rely on a single revenue stream.
Of course, this isn't as simple as replacing a basketball hoop with a soccer goal or a stage.
In Samsung's newest guide "Multi-Use Venues: Your Guide to Capturing New Audiences," learn the nuances of fans of different sports, as well as esports, and how you can accommodate each of them from an audio-visual perspective.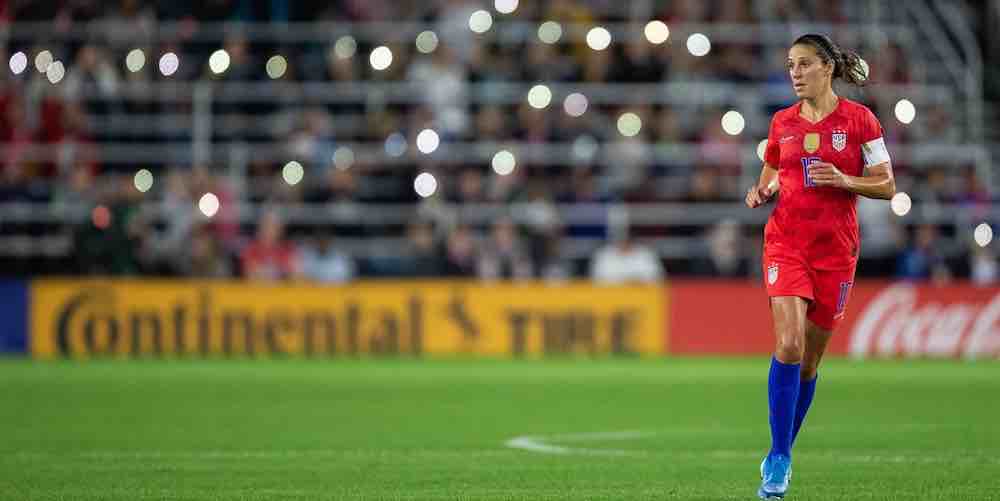 After repealing its controversial rule that required players to stand for the national anthem last week, U.S. Soccer President Cindy Parlow Cone apologized for the federation "not being leaders in this fight."
Speaking during the federation's board of directors meeting, Parlow Cone said that repealing the rule "was just the first step." U.S. Soccer will launch a diversity, equity and inclusion council, as well other related initiatives. "This is not about short term initiatives. This is about writing these ideals into our DNA, so they are informing every decision we make moving forward," she said.
U.S. Soccer's decision to allow players to kneel or protest during the anthem drew ire from politicians. Florida Congressman Matt Gaetz said, "I'd rather the US not have a soccer team than have a soccer team that won't stand for the National Anthem." President Donald Trump shared the same sentiments, tweeting, "I won't be watching much anymore!"
U.S Soccer also announced it's facing a projected $28 million deficit for the 2020 fiscal year, more than the budgeted $11.1 million shortfall. While revenue was lower than projected, U.S. Soccer's expenses were $14.1 million more than originally budgeted for, including higher legal costs, which were largely related to the equal pay lawsuit from the U.S. Women's National Team.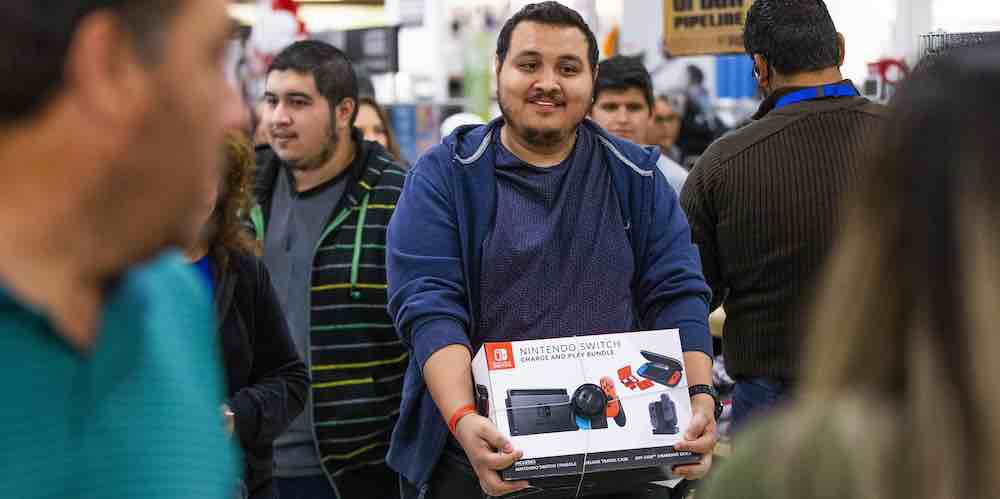 Video games continued a strong 2020 as the industry recorded $977 million in May sales. It was a 52% increase from last year, according to The NPD Group, which tracks sales of video game hardware, software, and accessories. It was the industry's best May since 2008, which totaled $1.2 billion.
Year-to-date video game industry sales are $5.5 billion, an 18% increase year-over-year and the highest total since $5.7 billion in 2011.
May Video Game Sales:
Hardware: $235 million, up 56% year-over-year.
Software: $438 million, up 67%.
Accessories: $304 million, up 32%.
Year-to-Date Sales:
Hardware: $1.4 billion, up 34%.
Software $2.5 billion, up 13%.
Accessories: $1.6 billion, up 12%.
Best Sellers:
Nintendo Switch was the best-selling platform.
Call of Duty: Modern Warfare was the best-selling game on Xbox One and PS4.
Animal Crossing: New Horizons was the best-selling game on Nintendo Switch.
Along with Call of Duty, NBA 2K20 and Madden NFL 20 were the top three selling games the past 12 months.
As the video game industry soars, AT&T could cash in. The company is set to sell the Warner Bros. gaming division for up to $4 billion, part of its efforts to address its $200 billion in debt stemming from its $109 billion acquisition of Time Warner in 2018. The unit, which includes games like Mortal Kombat, has reportedly seen interest from gaming publishers Electronic Arts, Activision Blizzard, and Take-Two Interactive.
SPONSORED
Webinar: How Innovations In Tech Can Help Venues Prepare For Sports' Return
When live sports do make their way back to stadiums throughout North America, things will look a little bit different. Artificial intelligence and other new digital technologies will play an even more significant role in keeping fans, athletes, and venue staff safe and creating positive experiences.
Join us for a webinar on June 17th at 1 PM EST as Vice President of Samsung Electronics America Brett Unzicker and HAVRION Chief Technology Officer Daniel Rodriguez join Joe Londergan of Front Office Sports for a discussion on emerging technology in the sports landscape and shaping a new and improved version of live sports.
When the Premier League starts playing matches again this week, it'll appear on NBC Sports with an increasingly popular feature – fake fan noise.
During last year's MLB Players Weekend, more than 100 players wore cleats customized by Stadium Custom Kicks, a company founded by minor leaguer Alex Katz.
The NWSL will become the first team sport to resume action in the U.S. on June 27, providing the league an opportunity with plenty of exposure.