Welcome to FOS College, where financial reports, vaccine distribution methods, and a state NIL law may begin to bring the blurry picture of college sports' future into focus.
In this week's edition:
How college stadiums are being used in the vaccine rollout

Complications surrounding Florida's NIL bill

How football saved FBS finances during the early pandemic shutdown
– Amanda Christovich
College Stadiums' Role in Vaccine Distribution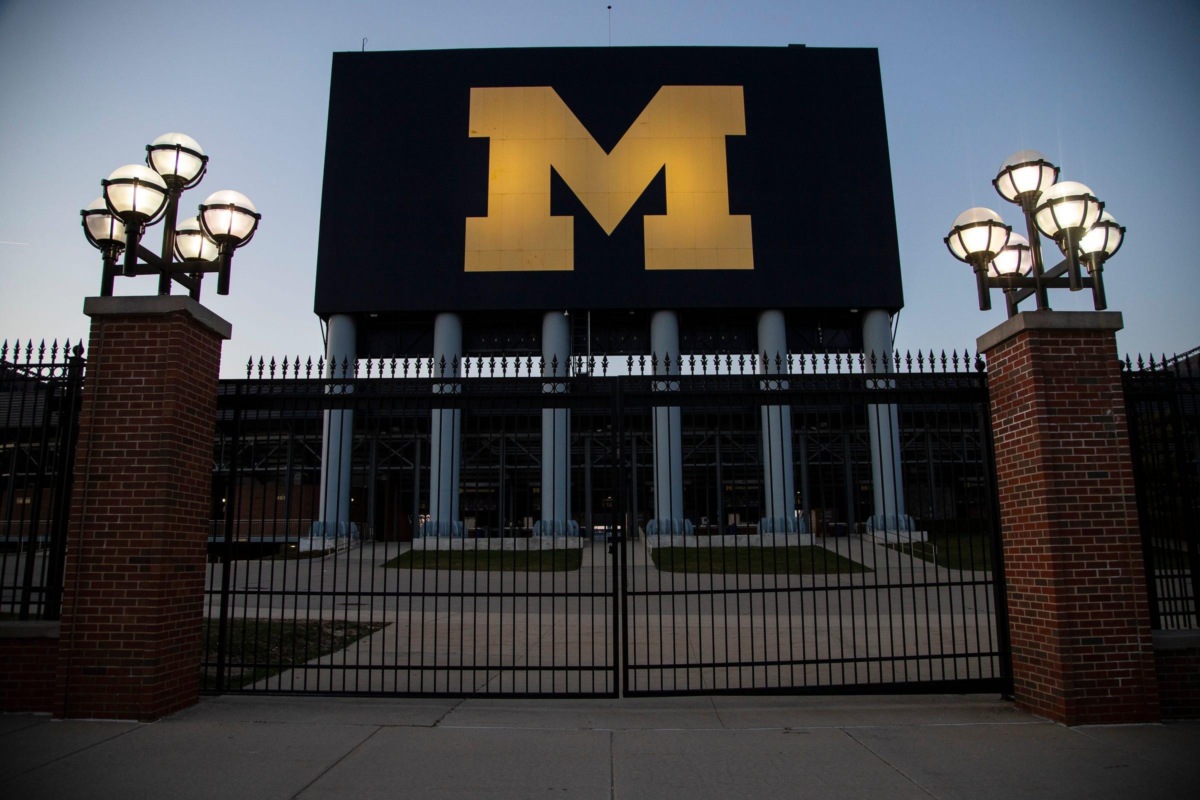 College sports venues are providing large, accessible centers to facilitate the final step in the COVID-19 vaccine supply chain. Communities will finally receive their vaccinations in stadiums like Michigan's Big House and Missouri's Memorial Stadium.
"It's the last mile which is really critical," Illinois computer science professor Sheldon Jacobson told FOS. "We need large venues, and there are not that many large venues available."
The Overview
"Urban areas" with "well-established transportation systems" could benefit the most from using college stadiums as vaccination sites. They're best positioned to control the "flow" of crowds, said Jacobson, who has been developing models to inform vaccine distribution decisions since the 1990s.
But because crowds could still heighten the risk of spread, a small community might be better served with several smaller vaccine sites, rather than one stadium where the risk of transmission may be higher, Jacobson said.
"I always get very concerned when people try to come up with one size fits all solutions," Jacobson said.
Now that the season has ended, many large FBS football stadiums are readily available. Hard Rock Stadium in Miami, for example, paused its vaccination effort the day of the College Football Playoff National Championship.
Though there's concern the risk for contracting COVID may be higher at indoor arenas, Jacobson said they can still be useful in places where weather is too cold as long as people wear masks.
Indoor arenas will still have to juggle college basketball schedules with vaccine distribution until the regular season concludes.
Remaining Problems
Two major issues remain, according to Jacobson: A shortage of healthcare workers who can administer vaccines at the needed rate, and a potential need for booster shots in the future, when stadiums are no longer available.
Stadiums "provide a short-term solution, but they don't give us the long-term solution," Jacobson said. "Eventually, people want to be able to use these arenas for what they were designed."
An NIL Storm is Brewing in Florida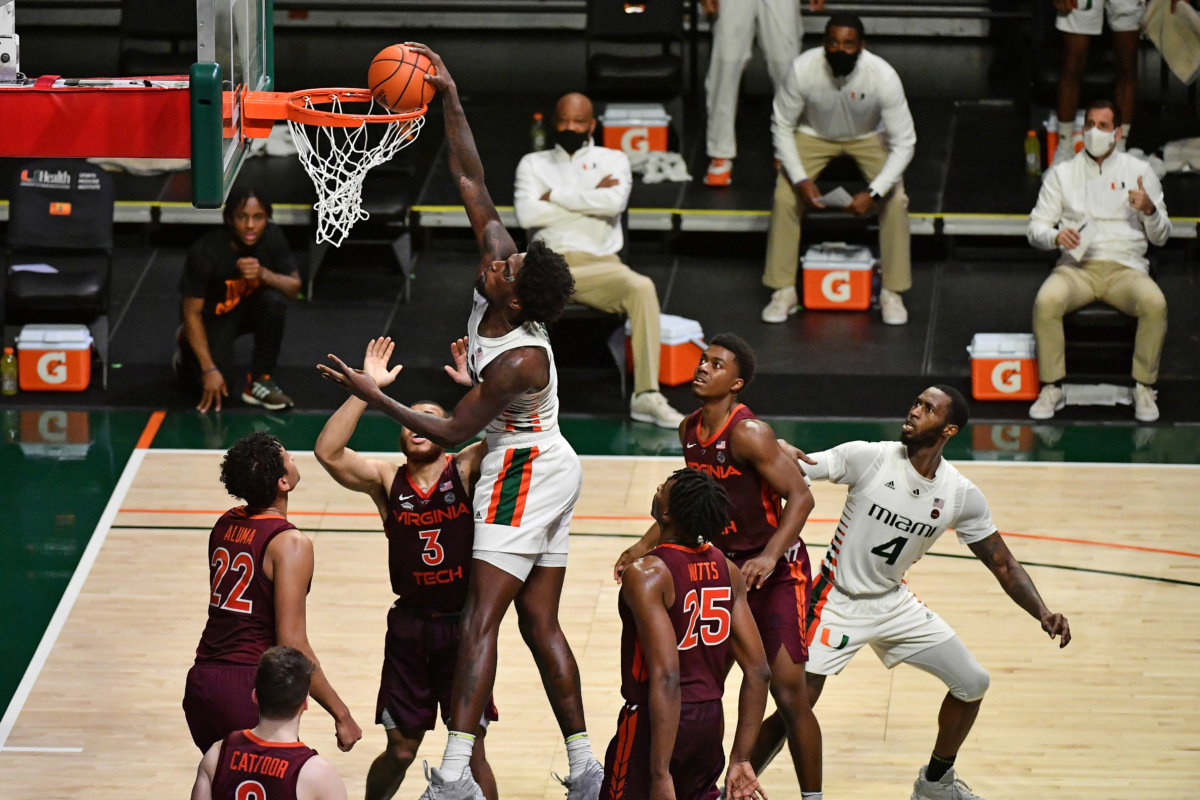 On July 1, Florida is set to become the first state with an active law allowing athletes to profit off their name, image, and likeness.
Although Congress may eventually pass federal legislation governing NIL, the NCAA recently postponed voting on its own rules. This means states can pass NIL bills that, for now, will remain unchallenged by federal lawmakers or the NCAA.
But as Florida's situation illustrates, athletes and schools could find themselves facing a logistical nightmare.
What the Florida Law Says
The Florida law is similar to many other state and federal bills, but requires a few extra restrictions.
For example, athletes can't sign deals with any companies that would compete with their athletic departments, and they can't enter an NIL deal with an athletic department in exchange for playing.
How the Law Plays Out
If the state law takes effect in July 2021, Florida schools could have a major recruiting advantage over programs in other states.
Antitrust lawyer Philip Bartz, whose firm works for the NCAA, explained to FOS what the recruiting landscape could look like.
"If the local pizza parlor says, 'you get $100,000 if you come eat a pizza at our restaurant, and we can then publicize that' … obviously that would be a big incentive for a player," Bartz said. As an athlete, "assuming all things being equal, I'll go to the University of Florida instead of Stanford, or wherever else."
What's more, athletes at Florida schools could lose NCAA eligibility if they participate in these deals, as bylaws still say athletes can't make money off their NIL.
Potential Wrenches
The NCAA could sue to postpone Florida's law in an attempt to avoid the recruiting and eligibility nightmare.
Meanwhile, the Supreme Court's decision in NCAA v. Alston or federal legislation could reimagine the college athlete compensation landscape altogether.
SPONSORED
Bring the Campus Experience To Students' Fingertips

Sportsdigita's Digideck is a cloud-based presentation platform that is empowering colleges, universities, and teams to effortlessly show off their unique offerings when recruiting:
✅  Top Talent Student Athletes
✅  Prospective Students
✅  Executive Leadership
Whether it is immersive multimedia, 360-degree tours, or simply importing application info, Digideck is here to power your recruiting efforts in the digital age.
Football Saved 2019-20 FBS Budgets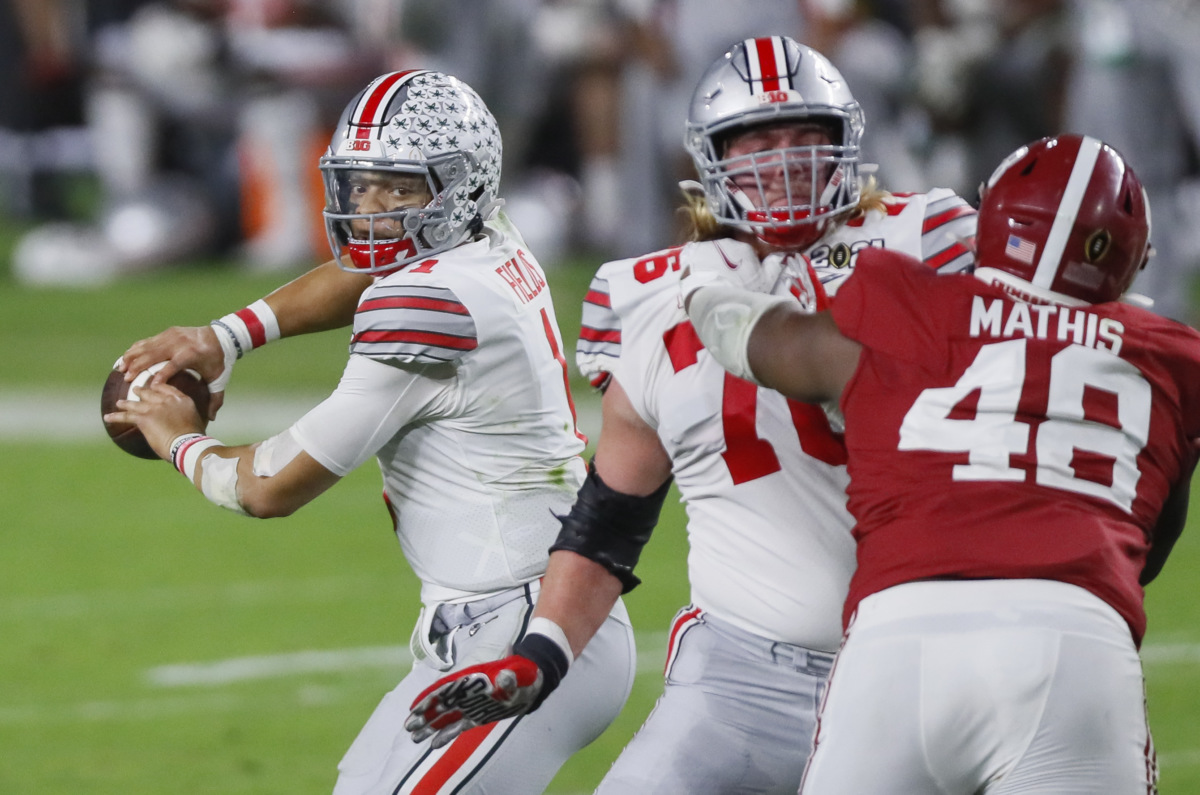 The NCAA lost more than $600 million in revenue during the 2019-20 fiscal year, financial statements showed.
But for individual FBS athletic departments, football was such a cash cow in 2019 that it kept department finances afloat despite three months of a pandemic-induced shutdown.
The extent of the losses at FBS programs will not appear until next year, when financial statements reflect the impact of a truncated 2020 football season.
A Few Examples
Not only did some schools avoid significant losses, but some even profited.
Ohio State boasted "record" revenue in 2019-20, raking in $223.9 million in total revenue — more than $20 million more than the previous year, its financial statements show. That would top revenue for every single Division I public program in 2018-19, according to USA TODAY.
The University of Texas, Austin made about $200.8 million in 2019-20, per the American-Statesman, and notched $22.1 million in profit despite making about $23 million less revenue than the previous fiscal year. Still, the athletic department laid off staff and cut costs before the 2020 football season.
Smaller programs came out with minimal damage as well. For example, Colorado State, which said it suffered more than $1 million in pandemic losses, still earned $56 million — about the same revenue as in 2018-19, according to financial statements.
The Takeaways
As with football, revenue from men's basketball teams was mostly unaffected, as the regular season proceeded normally until conference tournaments shut down in mid-March last year.
It's the 2020 football season — and the 2020-21 men's basketball regular season — which will ultimately cause pandemic-related revenue losses.
Even next year, losses may not be as dire as once predicted for FBS programs, given that every conference played at least a truncated football season. Two of the three teams that opted out told FOS canceling their seasons wouldn't sink their budgets.
And if the NCAA can pull off its March Madness bubble, some of the individual distributions that were slashed last year may be recouped.
Sen. Chris Murphy (D-Conn.) and Rep. Lori Trahan (D-Mass.) proposed a federal bill allowing athletes to profit off their NIL, which FOS broke down

here.

Organizations including antitrust lawyers and education advocacy groups filed pro-NCAA briefs for

NCAA v. Alston

ahead of the March 31 arguments.

The Tournament of Roses filed a patent lawsuit against the City of Pasadena claiming the city has no right to the terms "Rose Bowl," and "Rose Bowl Game." The storied bowl game was played in Arlington, Texas, due to the pandemic.
When the post-pandemic world finally materializes, will athletes get what they want? Will schools gloss over players' rights, return to the status quo and turn their focus instead to financial damage control? 
Or will there be a re-imagination of college sports, from revenue models to increased consideration for departments' community responsibility?
No one knows when the pandemic will "end," or when we'll return to a semblance of normalcy. But the future — and its obstacles — are beginning to crystallize.
Tips? Feedback? Reach out to me at amanda@frontofficesports.com or on Twitter.