Welcome to FOS College, where we discuss how amateurism is up for debate and meet the lawyer saving discontinued women's sports.
In this week's edition:
The path for women's teams to get reinstated

How departments prioritize social media partnerships despite budget shortfalls

The NCAA's legal argument for the upcoming landmark Supreme Court case
– Amanda Christovich
Title IX Lawyer Saves Sports Teams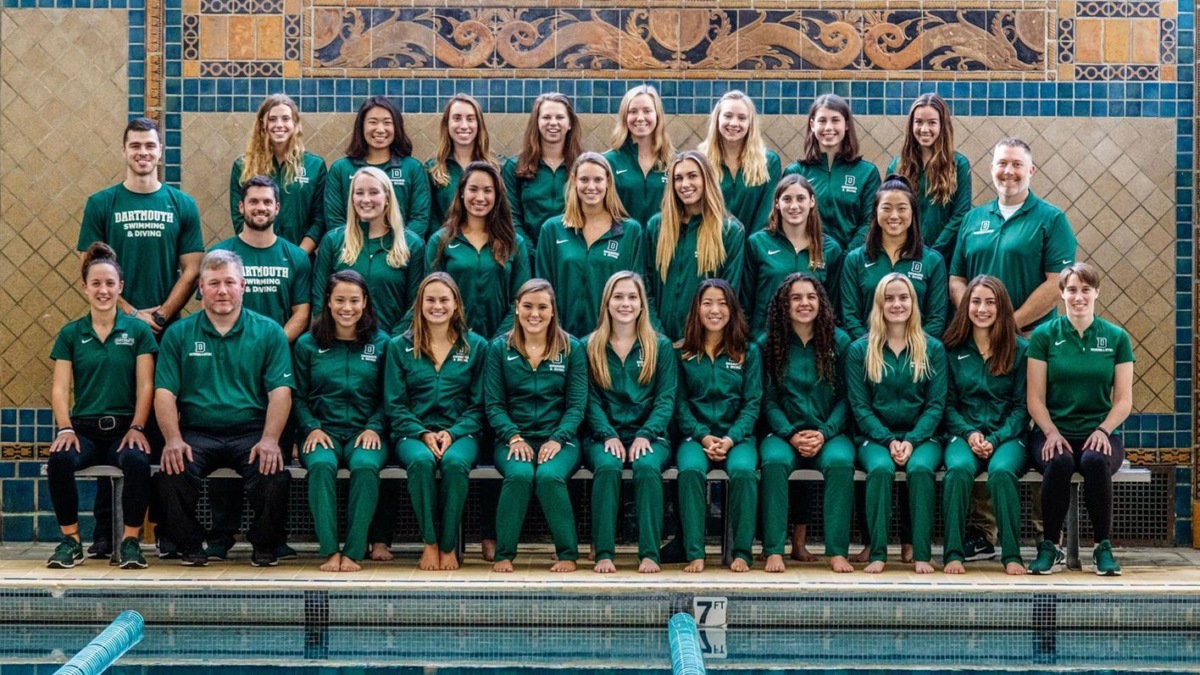 Renowned attorney Arthur Bryant has been successfully prosecuting sports team Title IX cases since 1985.
When Dartmouth Athletics cut five varsity programs including women's swimming and diving, alumni like Mariah Cunnick tried to raise enough money to save the team. But the athletic department didn't want money, Cunnick told FOS. They told her their decision was final.
So Dartmouth athletes hired Bryant to look into whether Dartmouth had violated the equal opportunity law. About a month after he sent a letter threatening a class action, Dartmouth announced it would reinstate all its teams.
"I'm getting call after call, because school after school is eliminating [women's sports]," Bryant, currently an attorney at Bailey & Glasser, told FOS.
A Pattern Emerges
Schools like East Carolina, William & Mary, and Dartmouth have all cut sports teams since June as a result of COVID's financial crisis. But in cutting women's sports teams, they've slashed enough spots for women athletes to lose compliance with Title IX.
As Bryant sees it, athletic departments in Dartmouth's position have two choices. "One is you put the teams you're trying to cancel back, you come up with your own plan to get into compliance with Title IX, and you agree to implement it.
Or we get that all done by going to court, with you paying my attorney's fees. Again, do the smart thing."
Bryant's intervention has caused five departments to reinstate women's teams since June 2020 alone.
An Unintended Perk
Bryant can't sue to reinstate men's teams alone. But some departments, including Dartmouth, have reinstated men's teams along with women's teams — a pattern Bryant attributes to "politics and the money."
Next, Bryant will fight to reinstate Fresno State women's lacrosse. "You hope that the rest of the schools will get the message."
Social Partnerships Thrive Despite Financial Woes
While departments slash teams, they've continued to invest in one specific expense: enhancing athletes' social media content.
"It can be tedious to find dollars to invest in technology," Neeta Sreekanth, INFLCR's chief operating officer, told FOS. But programs and conferences like DePaul and the West Coast Conference have recently signed partnerships with INFLCR, a company that helps athletes boost their social media presence.
Departments know fans want social content, and athletes want to attract more followers in preparation to monetize NIL.
NIL Can't Be Stopped
The NCAA's recent postponement of its vote on uniform NIL regulations doesn't concern Sreekanth. The company will make minor adjustments when legislation is passed, she said.
"We've always built INFLCR on the thinking that NIL legislation is a matter of when, not if," Sreekanth said.
In fact, while some other executives in the NIL marketplace have criticized the postponement, Sreekanth said she personally understands it. "I think the more that they have constructed debate and conversation, the more strengthened the rule can be," she said.
Part of Pivot to Digital
Departments are using companies like INFLCR to capitalize on the fact that fans want to hear straight from athletes, Sreekanth said.
"I think what we're seeing is a rotation into the creator economy," Sreekanth said.
Partnerships like these aren't just providing recruiting advantages for athletes who are looking to monetize their NIL — they're part of a survival strategy to keep the content for athletes and departments relevant.
In the months ahead, INFLCR will evaluate what kind of content has remained popular among pandemic-weary fans, Sreekanth said.
SPONSORED
Cracking Fundraising in the Digital Age

College athletic departments depend on the generosity of alumni and fans to provide the very best for their student-athletes.
At the University of Notre Dame, contributions to the Sorin Society make the life-changing gift of a Notre Dame education possible through residential life, clubs and sports, faith-based programs and centers, and opportunities to participate in research with world-renowned professors. In order to pitch new donors, the Sorin Society utilizes the Digideck tool from Sportsdigita to create a clean and informative deck.
Unlimited, media-rich video and file capabilities gives the Sorin Society the ability to embed University assets that create an immersive experience for benefactors to envision exactly where and how their dollars will be spent for maximum impact.
Learn more and request a demo!
Opening Briefs in NCAA v. Alston Use Old Arguments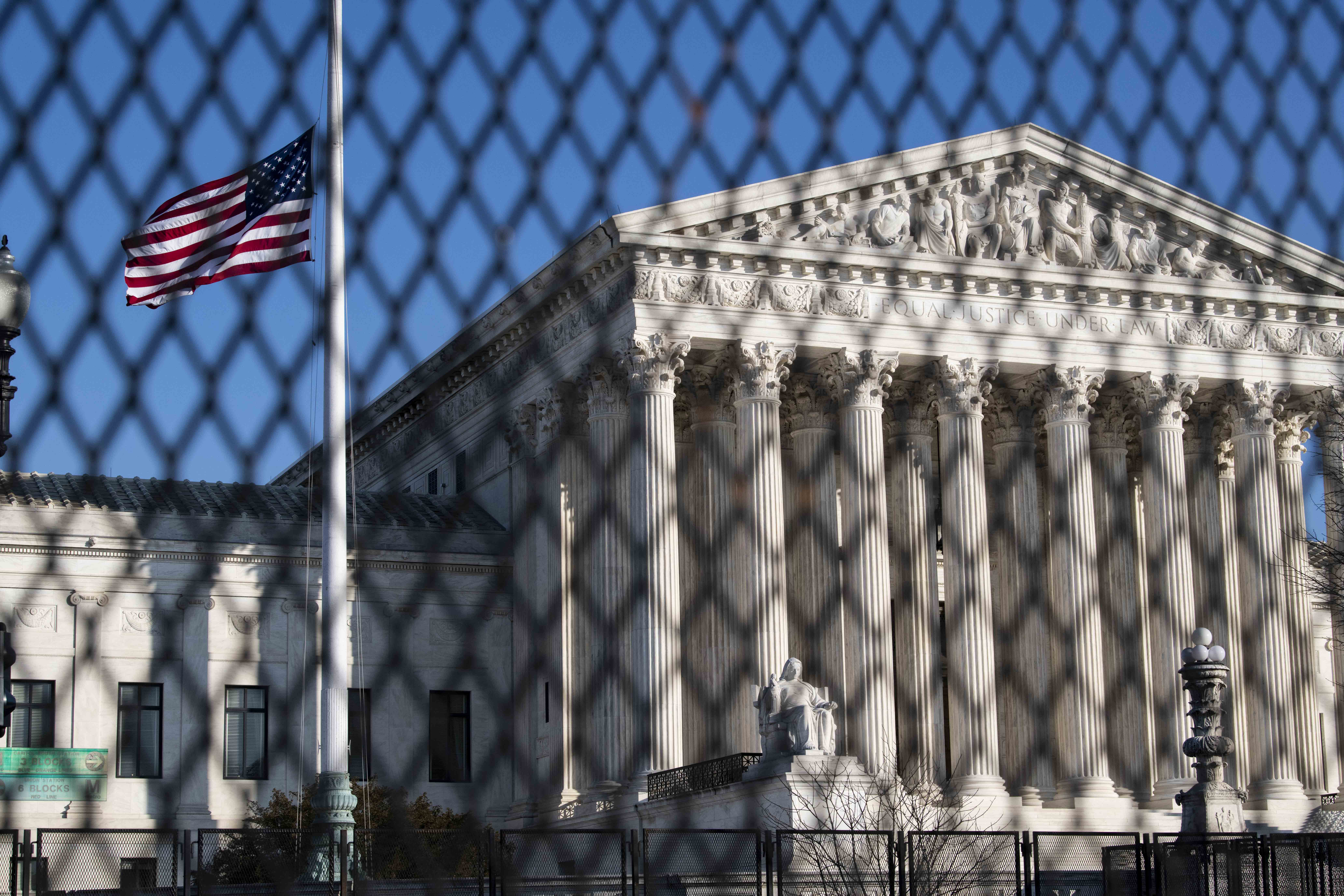 The NCAA and FBS conferences have submitted opening briefs for what could be a landmark Supreme Court case, NCAA v. Alston, and its conjunction case, AAC v. Alston.
The arguments at the March 31 hearing will center around whether the NCAA violates antitrust law by limiting the "education-related" benefits for football or basketball players.
Based on the briefs, the NCAA will continue to espouse a decades-old legal argument. The Supreme Court will decide whether the argument still holds, and whether the NCAA must alter its entire business model.
The Big Deal About Antitrust
Whether the NCAA is violating antitrust law — and whether it can secure an exemption from Congress or the Supreme Court — could influence:
Whether the NCAA could use an antitrust exemption to prohibit group licensing and the portrayal of real athletes in EA's new college football video game
Whether it could prohibit athletes from being subject to employment law
Whether its business model can continue to rely upon not paying athletes
Old Argument is New Again
They continue to center their legal arguments around the "amateurism" argument, their briefs revealed.
The NCAA claims its product is popular with fans because athletes are amateurs — meaning they're unpaid. By compensating athletes for playing, the argument goes, college sports lose their competitive luster in the sports market.
"The NCAA amateurism principle has governed college sports for generations, and has been recognized by courts as central to the enterprise throughout that time," the Big Ten's brief said. "It cannot be seriously contended that the eligibility rules were created to disguise an anticompetitive conspiracy."
John Chaney, the Hall of Fame Temple men's basketball coach, died last week at age 89. He was the first Black coach to reach 700 wins.

EA Sports announced it would

reboot

its college football video game, though the details of the launch date are still to be determined.

An

NCAA-funded study

found that athletes suffered a higher proportion of concussions during practice and preseason than regular-season games.
It's hard to convince any successful business organization to change its model. Billions roll in, and executives take home colossal incomes. 
But now, after decades of momentum, money and the law could soon cause an evolution in the NCAA, where athlete empowerment and respect for women's sports is finally within reach.
Sometimes, it takes the court of public opinion. Other times, it takes the Supreme Court.
Tips? Feedback? Reach out to me at amanda@frontofficesports.com or on Twitter.