It's the mid-2020s, the pandemic is over, everyone has a next-gen console — and we're all playing EA's new college football game. Sounds like a good time.
College Football Set For Video Game Return
Electronic Arts is bringing back its college football video game.
The popular franchise was discontinued after its "NCAA Football 14" release in 2013. Various issues surrounding the use of NCAA, conference and school imagery, as well as player likenesses, contributed to the game's eight-year hiatus.
Everything in that department isn't ironed out yet, either.
"EA Sports College Football" won't have rosters that include real-life college players for the time being.
EA did, however, ink a new partnership with the Collegiate Licensing Company to use imagery from FBS "schools, traditions, uniforms and playbooks."
Over 100 teams will be in the upcoming game, which is currently in the early stages of development.
Since the series was paused, multiple colleges have licensed their team names for use in EA's "Madden NFL" story mode.
The NCAA was scheduled to vote in January on new rules to allow athletes to profit from the use of their name, image and likeness, but the vote was delayed.
When NIL rules do get changed — by the NCAA, individual states, or Congress — it's far from a sure thing that the player group licensing agreements needed for a game like this would be on the table.
"We'll just keep tabs on everything as it develops and we'll be ready," EA Vice President Daryl Holt told ESPN. "That's been going on for a while and certainly wasn't a 'Wait to see what happens here,' even as continued legislation gets proposed."
"EA Sports College Football" isn't expected to launch for at least a year.
Playstudios' $1.1 Billion Valuation
Playstudios Inc. plans to go public through a SPAC merger that values the company at $1.1 billion.
The mobile game developer will merge with Acies Acquisition Corp., led by chairman Jim Murren, the former MGM Resorts International CEO. The deal is expected to close in the second quarter.
Playstudios develops gambling-style mobile games like slot machines and blackjack and offers real-world rewards through a loyalty program.
Like other mobile-friendly products, the pandemic had a positive effect on its business.
Playstudios had an estimated $274 million in revenue for 2020.
The global market for social casino games grew to $7 billion last year, up 24% from 2019.
Investors including MGM Resorts, BlackRock and ClearBridge Investments have agreed to a $250 million investment in the new combined company, which will have an estimated $290 million total in cash. MGM backed Playstudios' 2011 launch and contributes to the developer's reward program.
Eilers and Krejcik Gaming predicts the social-casino market will rise to $8.6 billion by 2025.
COURSE
The Essentials You Need to Stay in the Game

Introducing Sports Marketing Essentials – a free online course featuring leaders from Pepsi Sports and their agency partners.
Participants will learn about Pepsi's overall sports strategy and how they bring their brands to life at marquee events including The Super Bowl and NBA All-Star Weekend.
There are also modules on how to leverage athletes, the rising presence of esports, importance of data and pivoting in a post-COVID environment. 
Complete the course before February 28th to be entered for the chance to win an Aaron Judge autographed baseball.
Register now for an inside look at this sports mega brand!
Sports Execs Lead New SPAC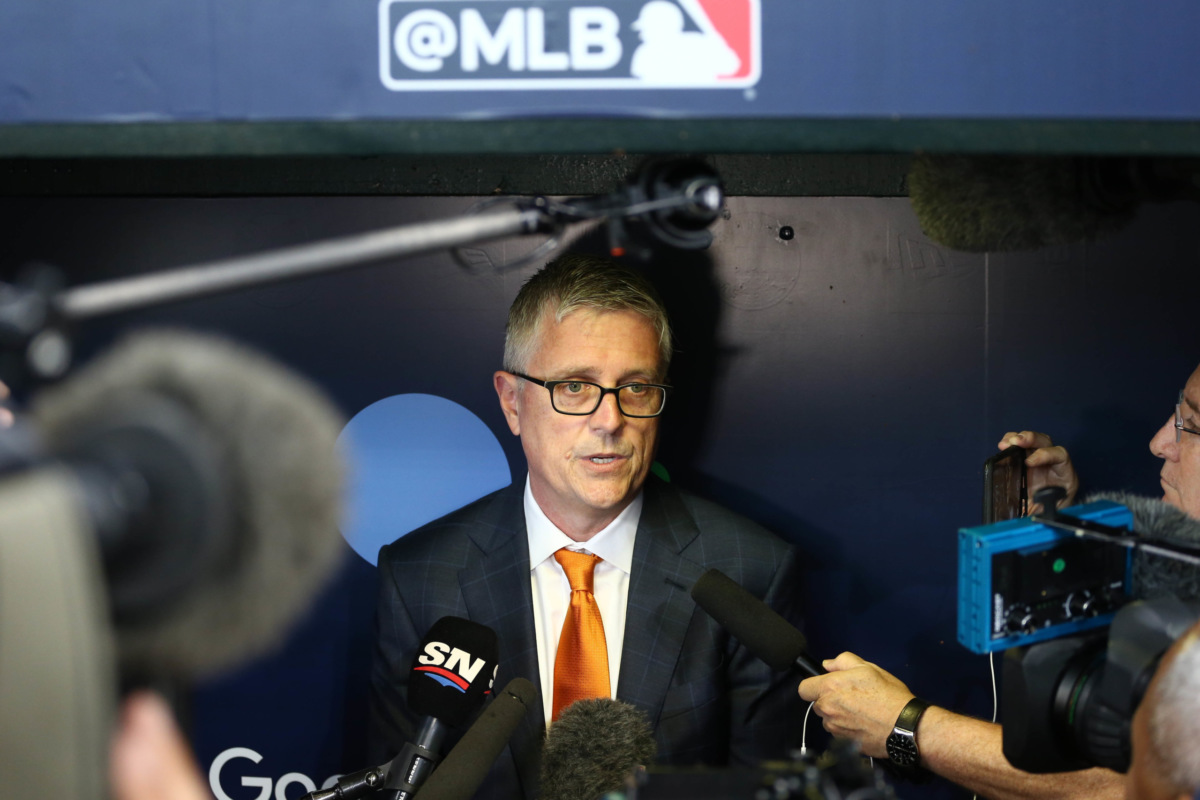 Former Houston Astros general manager Jeff Luhnow and a slew of sports executives filed for a new special purpose acquisition company, SportsTek Acquisition Corp., seeking to raise $125 million in an IPO.
SportsTek is targeting acquisitions in sports and "related sectors," including "sports franchises, media, data analytics, and technology services businesses serving those end markets, among others."
Formula One promoter Tavo Hellmund and former professional baseball player and scout-turned-banker Tim Clark are joining Luhnow on the SPAC's management team.
Among the other execs involved are San Antonio Spurs CEO R.C. Buford, former Dignitas vice president of esports Sebastian Park, and Monumental Sports chief planning and operations officer for basketball Sashi Brown. Monumental owns the Washington Wizards and Capitals.
Luhnow was dismissed from the Astros in January 2020 and handed a one-year ban from MLB in the fallout from the team's sign-stealing scandal.
He spent 2020 working with "multiple investment groups targeting investments in baseball, soccer and e-sports," according to the prospectus filed on Monday.
Over the last year or so, SPACs have become the "it" way to take companies public. There are currently around 40 sports-related SPACS, per Sportico.
More than 250 SPAC shell companies combined to raise over $78 billion in the U.S. last year.
Movie projects about the meme stock saga are already in development at Netflix and Metro-Goldwyn-Mayer, per

The Wall Street Journal

. Actor Noah Centineo is attached to the Netflix project. 

The 2021 MLB season is set to start on time after the players association rejected a league proposal to delay it and shorten the season to 154 games. 

Tokyo 2020 President Yoshiro Mori

reiterated

that organizers are planning to hold the Olympics regardless of the COVID-19 situation and will release significant health and safety guidelines on Wednesday. 

The Atlanta Hawks are investigating Monday night's courtside incident between LeBron James and four fans, per

The Athletic

. The fans were ejected after at least one got into a verbal altercation with James.
SPONSORED
Get Inside Access To The Starboy

The Pepsi Super Bowl Halftime Show is one of the biggest moments of the year.
This year, award-winning artist The Weeknd is set to perform an amazing show. Grab and scan your Pepsi to get closer to the action and experience Halftime like never before.
Visit pepsihalftime.com to learn more.
U.S. stocks closed on Tuesday with a handful of sports gambling stocks seeing a huge jump after a drop a week ago. Here's a look at how sports-related stocks performed:
Up:
DraftKings Inc. (NASDAQ: DKNG) gained 8.55%
Caesars Entertainment, Inc. (NASDAQ: CZR) gained 7.34%
Rush Street Interactive, Inc. (NASDAQ: RSI) gained 7.04%
Down:
GameStop (NYSE: GME) dropped 60.00%
fuboTV Inc. (NYSE: FUBO) dropped 7.52%
Allied Esports Entertainment (NASDAQ: AESE) dropped 4.90%
(Note: All as of market close on 2/2/21)
The Los Angeles Clippers (16-5) will travel to the East Coast tonight to meet the Brooklyn Nets (13-9) at Barclays Center. The Nets are looking to redeem themselves after losing their winning streak to the Washington Wizards on Sunday. The Clippers are currently first in the Western Conference with the Nets at third in the East.
Patrick Beverley will sit out for the Clippers and Nicolas Batum is listed as questionable. 
How to Watch:
7:30 p.m. ET on TNT
Betting odds:
Clippers -1.5 || ML -118 || O/U 241.5