Welcome to FOS College, where we're celebrating because my alma mater Georgetown landed five-star basketball recruit Aminu Mohammed. Cheers to Aminu, and the end of our long and painful March Madness drought. 
Maybe drink some orange juice while you read this edition:
The stimulus package aid available — or not available — to the college sports industry

Emerging ticketing trends for the college football postseason

Who has the power to halt college sports?
– Amanda Christovich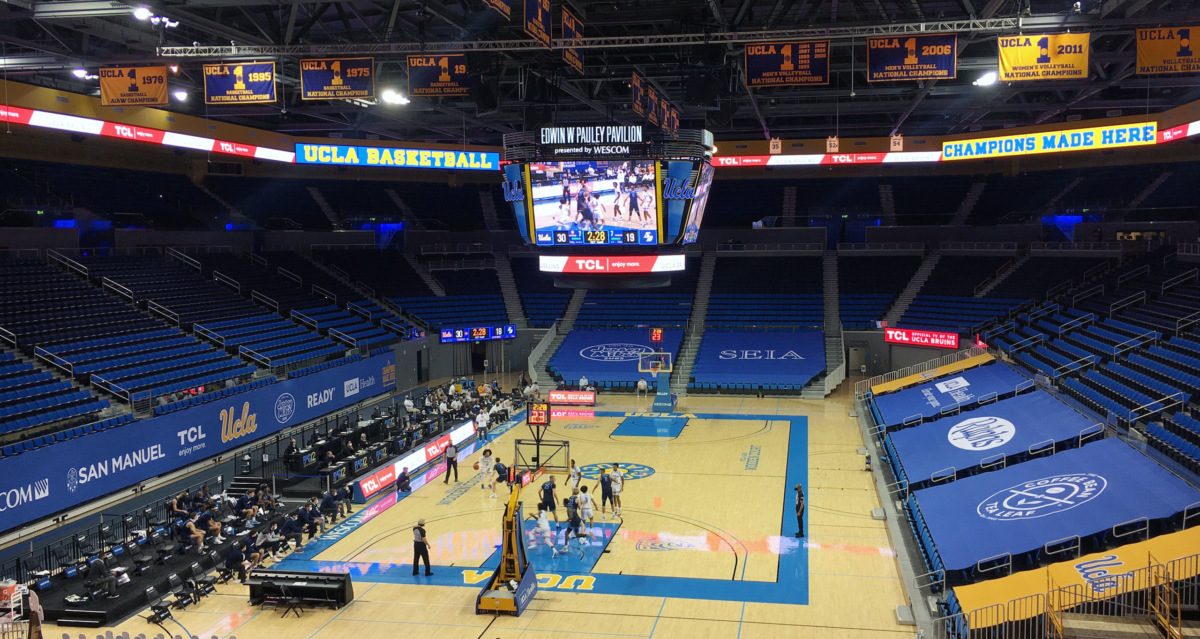 Unlike Power 5 teams who ended conference championships within regulation, Congress spent the weekend scrambling in overtime to pass another COVID-19 relief bill after months of bickering and gridlock.
The package includes more than $300 billion for small business loans, $22.7 billion for higher education, and expanded individual benefits that will amount to $600 stimulus checks and $300 a week in federally-funded unemployment — though President Donald Trump's criticism of the meager stimulus checks might cause Congress to reconsider that particular item.
But how much of that will help the ailing college sports industry?
University Funding
The bill's $22.7 billion allocation for higher education relief comes with strict guidelines, and likely won't make a sizable dent in ailing university athletic department budgets.
Schools receiving funds can use them for student aid and "support activities," as well as to assuage COVID-19-induced expenses, from lost revenue to technology costs related to remote learning.
But schools are explicitly prohibited from using the money for many of athletic departments' largest expenses: funding to build athletics facilities, recruiting or marketing expenses, "senior administrator or executive" salaries, or contract incentives or bonuses.
While the stimulus package's funding for expanded broadband wireless was a win for students everywhere, overall education funding is lacking, University of Pennsylvania college finance expert Karen Weaver told FOS. "I hold out a great hope for the next administration, because the Biden-Harris administration has said that higher education is a priority."
Small Business Funding
The $285 billion allocated to Paycheck Protection Program (PPP) loans will be available to both previous and new recipients, provided they qualify.
Nonprofits can apply — notable given that both the NCAA and college conferences file as nonprofits. In April, both the Big Sky Conference and Conference USA received loans, according to the Treasury Department.
Local media, many of whom employ college sports beat reporters, are also eligible.
As was the case with the last PPP funding, private companies like NIL consulting firms or sports law groups could also secure loans.
In addition, the government will also fund $20 billion worth of Economic Injury Disaster Loans, a second type of small business and nonprofit relief, and $15 billion to arts and entertainment venues, like stadiums, who have languished this year.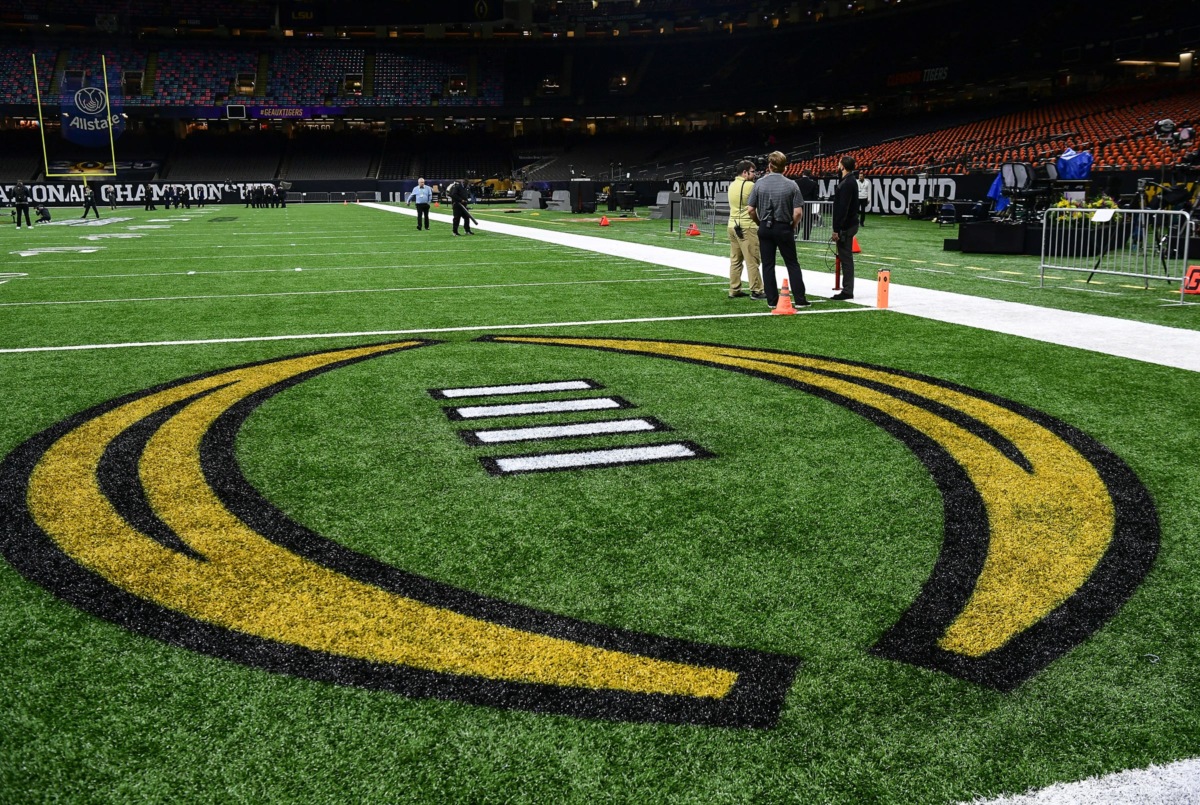 When the College Football Playoff announced the Rose Bowl Game was moving from Pasadena, California, to Arlington, Texas, the COVID-19 positivity rate in Arlington's county was higher than that of Pasadena.
Despite this, CFP Executive Director Bill Hancock said in a statement the move was due to the "growing number of COVID-19 cases in Southern California," and emphasized excitement that Arlington's local guidelines would allow families into the stadium.
But another appeal of Arlington hosting quickly emerged: In addition to families,16,000 fans can attend.
Ticket revenue represents "arguably" one of bowl games' largest revenue streams, Jarrett Nasca, the former Orange Bowl chief operating officer and current chief revenue officer at Grubbrr, told FOS in November. And as ticket prices sour and begin to sell, young fans appear willing to attend despite the risks.
Week-to-Week Trends (as of Dec. 21)
Prices for the about 3,000 tickets to the Sugar Bowl between Clemson and Ohio State have dropped significantly — but they've evened out with those of the Rose Bowl and Championship game, according to ticket seller Gametime.
After matchup announcements, ticket prices for less popular bowls plummeted: Prices for the Alamo Bowl, featuring Texas and Colorado, fell from $144 to $99, and prices for the Texas Bowl, between TCU and Arkansas, dropped from $273 to $62​.
Trends Behind the Trends
Gametime Chief Financial Officer Mike Kunde laid out a few factors influencing college football postseason ticketing trends for FOS:
Limited inventory for some bowl games has actually driven up prices for the few tickets that are available.
As matchups materialize, the popularity and intrigue of participating teams cause prices to fluctuate, as is the case most years.
The CFP Championship game at Hard Rock Stadium in Miami will likely sell out. This season, games at Hard Rock Stadium have been capped at about 13,000.
Attendance trends appear "somewhat similar" to those of NFL games, Kunde said: If a team is doing well, prices rise because of demand driven by young fans to snatch the truncated inventory.
Conversely, if teams are struggling, fans are asking, "Do I really want to go and take a health risk?" he said.
WEBINAR
Prepare Your Venues For Fans

Discover the technology that can help you remain flexible and accommodating in a partial-fan environment and how that technology will still be valuable when we return to full fan environments across multiple types of events.
Register for the replay of our most recent webinar with John Dittig and Mario DiAntonio of Samsung Electronics America and get a link to a discussion on how these technologies can be implemented in the short and long term delivered right to your inbox.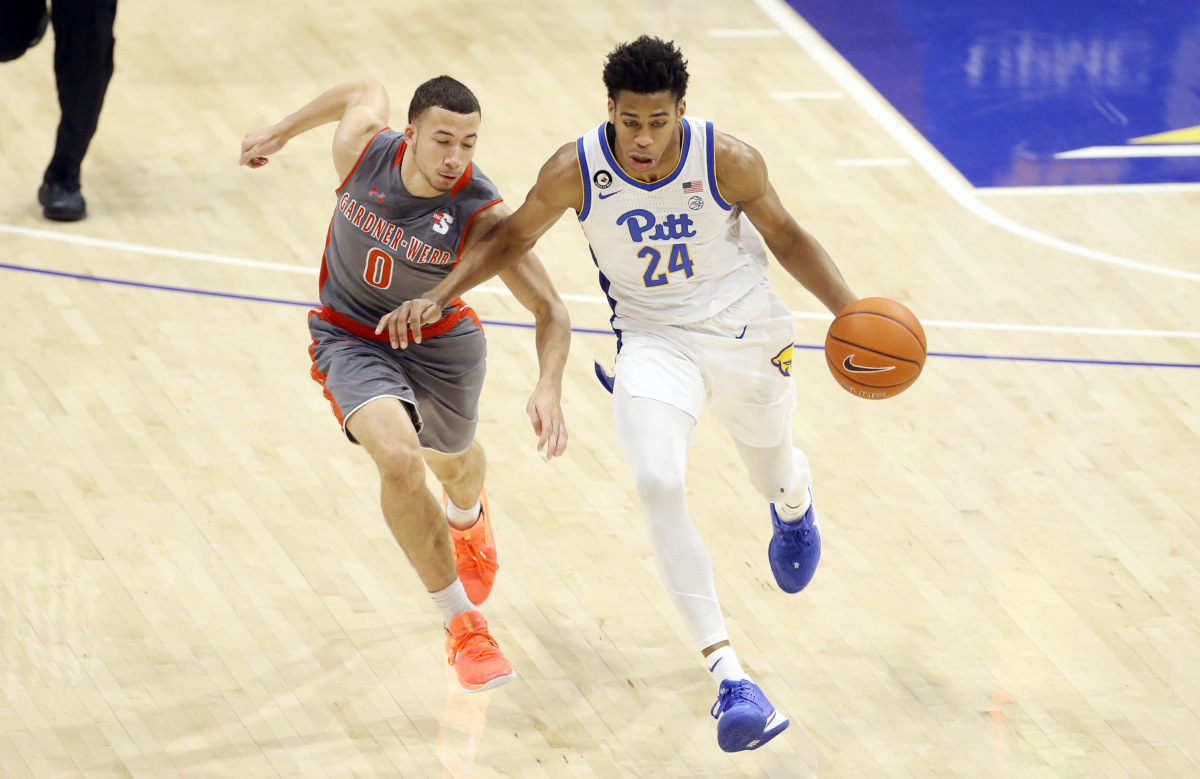 As the U.S. surpasses 300,000 COVID-19 deaths, programs continue to shut down, and at least two Division I athletes have contracted myocarditis, coaches like Pitt men's basketball coach Jeff Capel have begun to question why college basketball plows on.
"Should we not reassess that?" Duke men's basketball coach Mike Krzyzewski recently asked reporters.
But discerning who actually could halt the billion-dollar college sports machine reveals a complex labyrinth of university presidents, committees, and private stakeholders.
The Bureaucratic Headache
NCAA sports bureaucracy is "purposefully diffuse," Arizona State college sports historian Victoria Jackson told FOS, "so you don't have to make hard decisions unless you're forced to."
Coaches, athletic directors, and/or university presidents could shut down an individual sport or program — like Old Dominion did with 2020 FBS football.
Conference committees made up of university presidents, not commissioners, can shut down a conference, like some FBS conferences originally decided before changing their minds. "It was a chaotic way to arrive at the decision," the Knight Commission's next Co-Chair Nancy Zimpher told FOS.
As for an entire sport, the NCAA Board of Governors — the governing body's top committee — can approve cancellation of an NCAA sports championship, like they did with March Madness, or halt or postpone a season.
Of course, the NCAA doesn't control the College Football Playoff or bowl games. So university presidents making up the CFP Board of Managers could shut down the playoff — unless FBS conferences or teams themselves pull out. Hancock told ESPN the CFP would consider postponing games if teams suffered outbreaks.
Outside Influences
Experts agree that local authorities and prominent football or basketball coaches — often the highest paid public employees in a given state — can also apply significant pressure to university presidents when they vote. So could broadcast media executives and boosters, Dave Ridpath, a sports business professor at Ohio University and former Drake Group president, told FOS.
Especially at schools where big-time football or basketball reigns supreme, presidents "know where their power lies," Ridpath said.
SPONSORED
New Guide For Bringing Fans Back
The fan experience experts at From Now On are also a mobile platform provider for sports marketers across the country.
In recent months, they have compiled a number of insights from their own experience, as well as from their partners across the industry, on how to safely approach fans returning to venues. Download the guide today so your staff is ready to get back to work in 2021.
The NCAA granted a waiver to women's soccer players, allowing them to remain eligible to compete in college games even after they declare for the NWSL draft.
Details of Senator Cory Booker's College Athlete Bill of Rights were announced, which addresses topics from NIL to athlete medical benefits.

Bowl games like the Independence Bowl and the Gasparilla Bowl have been canceled, while teams from USC to Penn State have opted out of postseason consideration.
All week long, football players have been voting to forgo opportunities to play bowl games. Basketball coaches have questioned the decision to play, and teams like Duke and Villanova have carved out short holiday breaks for athletes' mental health.
Yesterday, the Gainesville Sun reported that Florida basketball star Keyontae Johnson, who tested positive for COVID-19 this summer and recently collapsed during a game, had been diagnosed with a severe and potentially COVID-19 related heart condition called myocarditis.
How much risk, and emotional and physical toll, is too much to justify? How many cases of myocarditis are too many? How much loss is too great? These are questions I hope the folks who could halt college sports are asking.
Tips? Feedback? Reach out to me at amanda@frontofficesports.com or on Twitter.