Gatorade makes a move in the crowded sports drink market, more California NFL teams could be forced to temporarily relocate, and a former minor league baseball affiliate is suing MLB.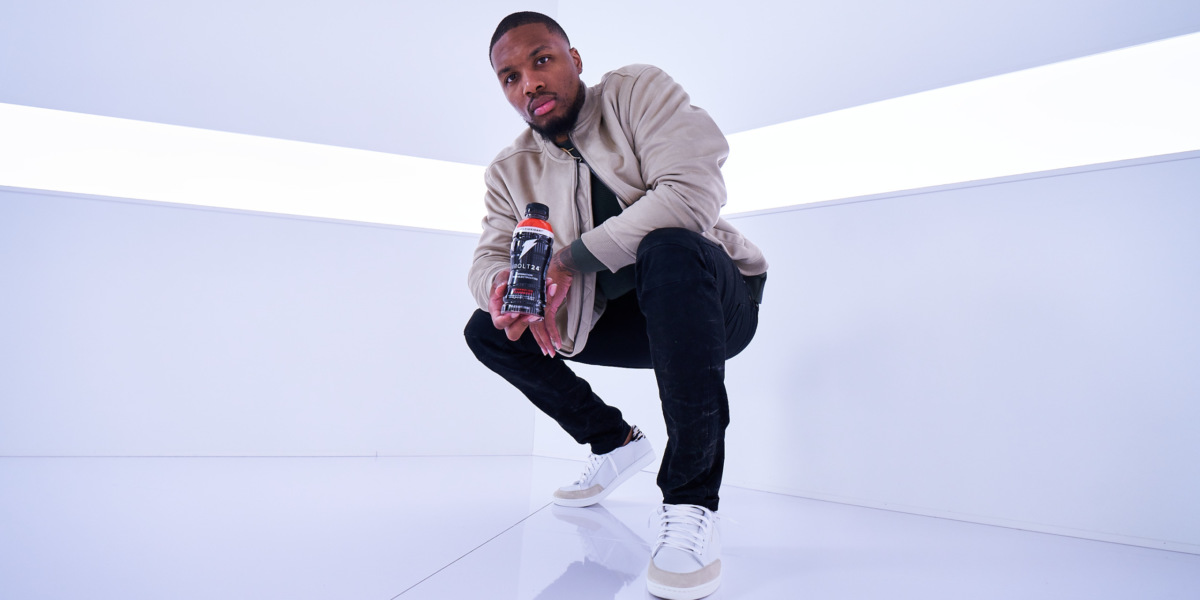 The battle for sports drink supremacy continues to heat up as companies add big-name athletes to their endorsement portfolios. Gatorade made the latest move, signing five-time NBA All-Star Damian Lillard on Friday.
The PepsiCo-owned giant maintains more than 70% share of the market, but newer entrants like BodyArmor and BioSteel — along with stalwart Powerade — continue to push into the space.
Budding Competitors
BodyArmor: The upstart — which recently surpassed Powerade as No. 2 in convenience stores — has athlete partners like Mike Trout, James Harden, Naomi Osaka and Megan Rapinoe. It also has official deals with MLS, UFC and the US Open.
BioSteel: The Canadian company has secured three NBA team deals as it has expanded its U.S. distribution, adding the Philadelphia 76ers this week to its partnerships with the Brooklyn Nets and Dallas Mavericks. Its athlete partner portfolio is stacked with the likes of Patrick Mahomes and Connor McDavid.
Ready Nutrition: Still in its nascent stages, the Pennsylvania-based startup has gotten investments from two-time NBA MVP Giannis Antetokounmpo and two-time NFL Defensive Player of the Year Aaron Donald.
Feeling The Chill: Lillard will star in a campaign for Gatorade's new Bolt24 beverages, a lower-calorie line with antioxidant and caffeinated options.
He joins a growing Gatorade basketball roster that includes Zion Williamson, Karl Anthony Towns, Paul George, Jayson Tatum and Elena Delle Donne. Last month, Gatorade also added 23-year-old golfer Matthew Wolff, who is also launching with a campaign for Bolt24.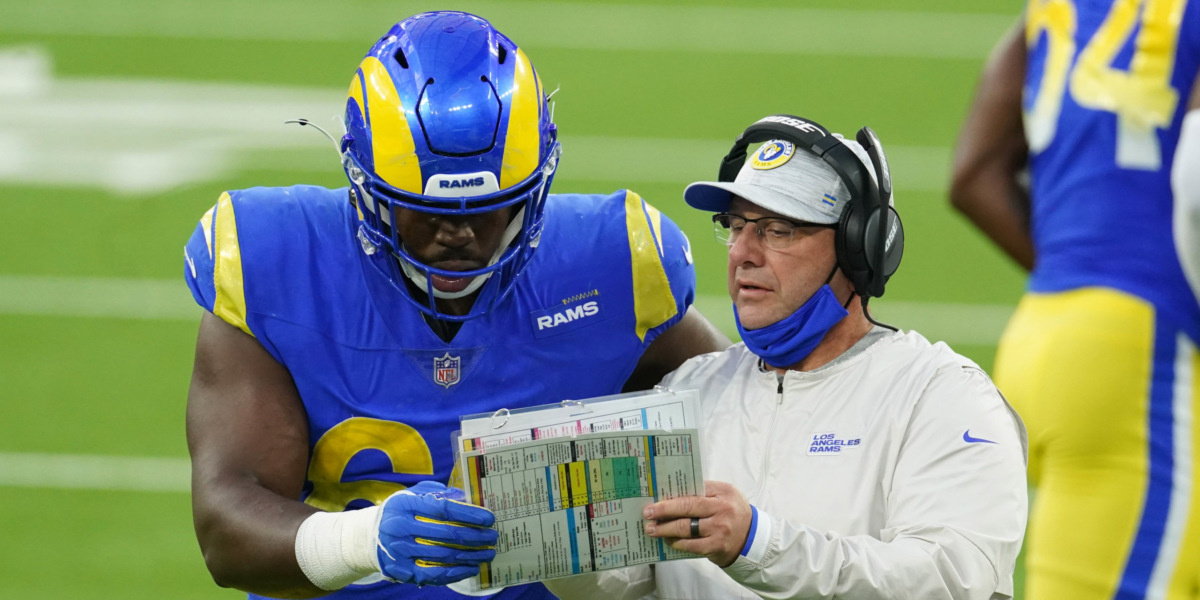 The San Francisco 49ers might not be the only California team playing in a new home before the NFL season ends.
The league has reportedly been in communication with the Los Angeles Chargers and Los Angeles Rams about contingency plans that could include using another team's facilities.
Statewide Mandate: On Thursday, California Gov. Gavin Newsom issued an order that triggers new restrictions in the state based on each county's ICU bed capacity. If availability drops below 15%, stricter limits to travel, community events and retail will be enforced for at least three weeks. 
Los Angeles County is not currently in the restricted zone, but is on a trajectory to reach it in the near future.
The county reached a record high in new daily cases on Dec. 3 with 7,854.
The NFL is looking to avoid tense interactions between counties and teams. Last week, 49ers personnel made headlines for butting heads with Santa Clara County officials, claiming to be "blindsided" by an order to ban contact sports.
The team relocated its entire operations to Glendale, Ariz., and will use the Arizona Cardinals' stadium and practice facilities through at least Dec. 21.
SPONSORED
The Boost Your Brain Needs

Men of all ages deal with the effects of stress on productivity and mood. Vault's Brain Kit can help improve attention and focus with minimal side effects.
Studies show that as we hit our 30s and beyond, focus becomes increasingly difficult—ironic, because for many of us the demands for concentration and attention in our careers is only increasing as we juggle more and more responsibilities.
Shop mind treatments from Vault today starting at $199 per month and start seeing results with sharper memory, better focus, reduced anxiety, and improved mood.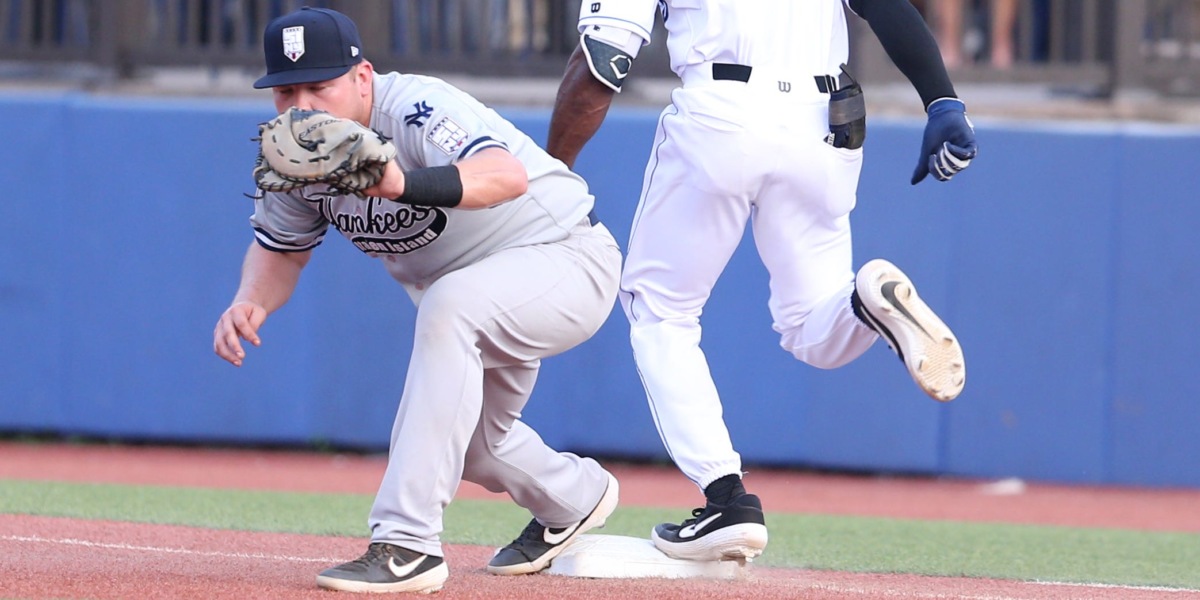 After suspending operations, the Staten Island Yankees are filing a $160 million lawsuit against both MLB and the team's major league affiliate, the New York Yankees, to "hold those entities accountable for false promises."
Leading The Charge:
Staten Island's lawsuit is the first that deals with MLB's recent move to lower the number of minor league affiliates from 160 — five to six per team — to 120, which is four per team.
The suit claims that both the Yankees — who previously owned 5% of the Staten Island club — and MLB committed "breach of contract, promissory estoppel and tortious interference" in their decision to "destroy the business" of 40 teams in downsizing minor league baseball. 
But You Promised: Nostalgic Partners, the Staten Island Yankees' ownership group, argue that the New York Yankees promised to maintain their more than 20-year relationship in perpetuity.
Nostalgic Partners says it purchased the Staten Island club in September 2011 with the belief that the team wouldn't lose its Yankees connection.
While they had no direct contact with their former parent organization, the Staten Island Yankees said in a statement that they were under the impression that they were to join a league similar to MiLB — believed to be the independent Atlantic League.
Staten Island says that the expense required to compensate players and staff for this transition, coupled with its severed ties with the New York Yankees, "makes it impossible for the Staten Island Yankees to pursue this business model."
Additional COVID-19 costs will add at least $2.5 billion to the Tokyo Olympics budget, which is now likely to exceed $20 billion.

This weekend's Vanderbilt-Georgia football game has been postponed, meaning Sarah Fuller won't get another immediate chance to kick for the Commodores. 

Fans won't be allowed at the Rose Bowl for the College Football Playoff semifinal game on Jan. 1. 

The Knight Commission suggested that the Football Bowl Subdivision should split from the NCAA.
SPONSORED
Why Road Trips Increase the Risk of Infection for Athletes and Teams
The inherent risk that comes along with traveling during the COVID-19 pandemic lies in the element of control — or really, the lack thereof.
In an interview with Dr. Vincent Hsu, epidemiologist and AdventHealth's infection control officer, FOS learned about how travel is being managed across the sports landscape and why vigilance is so important. Read on to learn more.
The major U.S. indexes all closed the week in the green, finishing with modest gains on Friday. Here's a look at how sports-related stocks performed today.
Up:
Boyd Gaming (NYSE: BYD) gained 5.48%
Daktronics (NASDAQ: DAKT) gained 4.68%
Wynn Resorts (NASDAQ: WYNN) gained 4.61%
Down:
Fox Corp. (NASDAQ: FOX) dropped 1.73%
DraftKings (NASDAQ: DKNG) dropped 1.62%
Peloton (NASDAQ: PTON) dropped 1.51%
(Note: All as of market close on 12/04/20)
Advertisers are expected to address serious issues pertaining to social justice and the pandemic in Super Bowl spots this year, something marketing experts say they will have to carefully navigate. 
Frustrated by the layoff of one of his producers, Dan Le Batard pulled the ripcord himself on his 22-year ESPN career.
The New York Islanders' approach to using celebrity influencers to connect with fans was driven mainly from experimentation. They have since collaborated with celebs like Hannibal Buress, Dude With Sign and Damien Woody. 
Louisiana vs. Appalachian State: No. 20-ranked Louisiana (8-1) is coming off a 70-20 rout of ULM that saw the team rack up 511 total yards. Appalachian State (7-2) took down Troy 47-10 in its last outing as quarterback Zac Thomas threw for 279 yards. 
How to watch:
8:30 p.m. ET on ESPN
Betting odds: 
Appalachian State -2.5 || ML -135 || O/U 51.5