A Mike Trout rookie card sells for record price, golf in full swing, Kentucky Derby reverses decision and says no to fans, and Foot Locker enjoys a solid quarter.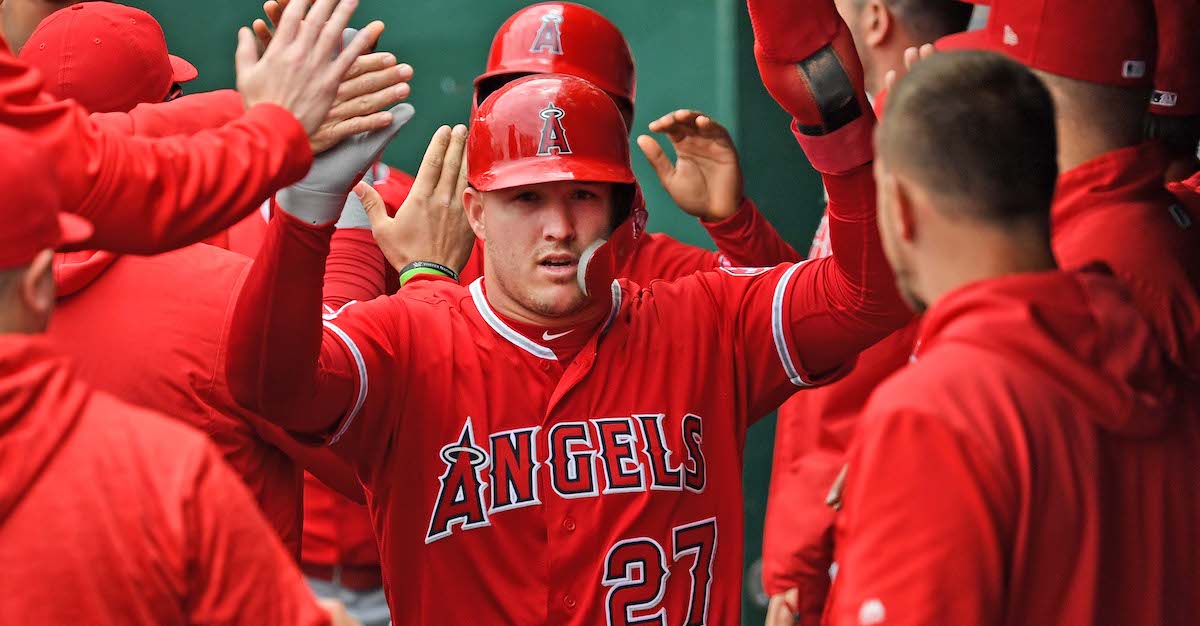 A rare Mike Trout autographed rookie card sold for $3.94 million this weekend, setting a new record for the sale of a trading card. The sale is the latest example of the rising popularity — and price — of trading cards.
Previously, the highest price paid for a card was $3.12 million in 2016 for a 1909 Honus Wagner tobacco card. Dave Oancea, who sold the Trout card, told FOS last week he expected the card to break the record as vintage cards have been losing their luster compared to exclusive cards of modern stars. Earlier this summer, Oancea sold a Red Refractor Trout card for $922,500.
Trout made his MLB debut in 2011 and, at 29 years old, has already won three American League MVP awards.
Other items in the same auction:
$1 million: LeBron James Rookie Patch signed card
$600,000: 1968 Topps Nolan Ryan rookie card
$216,000: 1997-98 game-worn Michael Jordan jersey
$206,400: Michael Jordan Logoman Game Used Patch signed card
$182,400: Bowman Chrome Trout Orange Refractor card
$121,200: Panini Prizm World Cup Gold Prizm Kylian Mbappe card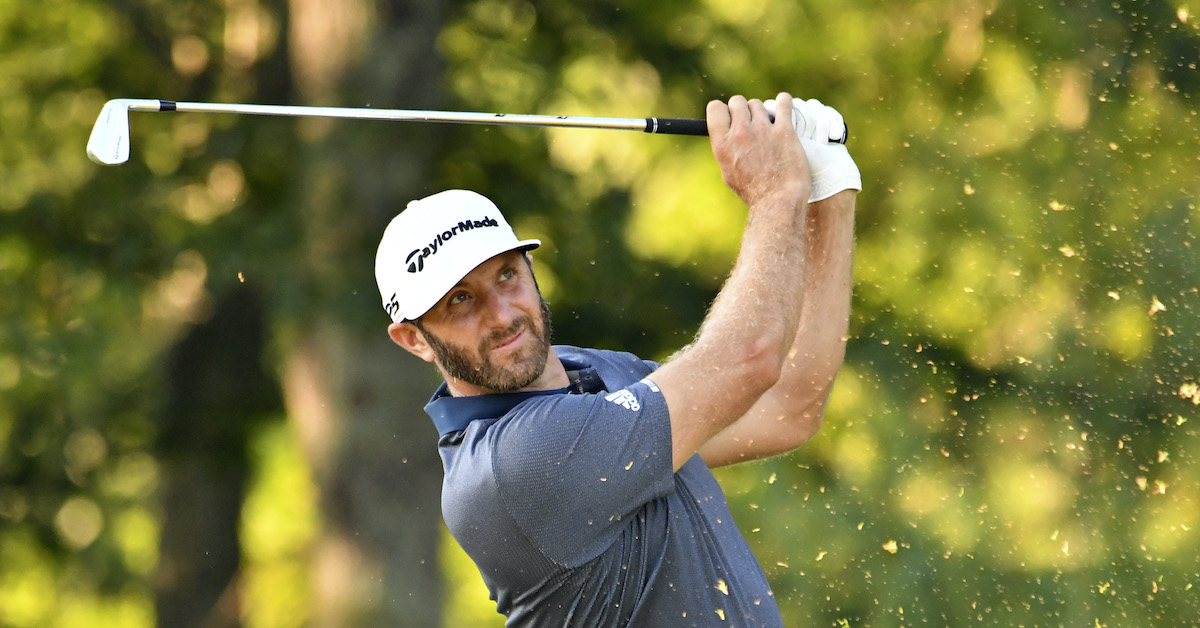 As one of the first sports to return to live events, the PGA Tour has had a strong two months of action. From its restart in June through the FedEx St. Jude Invitational, which wrapped up on Aug. 2, golf ratings on CBS and NBC were up 23% compared to the same events last year.
Last week, the FedEx Cup Playoffs began with 125 golfers competing for $60 million in bonus money. Eleven tournaments had to be canceled during the COVID-19 hiatus. Had the Tour canceled the remaining season, more than $100 million in prize money would have been forfeited.
It's not just the Tour, however, as recreational golf rounds in the U.S. were up 13.9% in June compared to a year ago, according to the National Golf Foundation. In June, golf equipment sales were $661 million, up 51% compared to 2019.
Golf's Boom
— PGA Tour broadcast ratings up 23%.
— PGA Tour Live subscriptions are up 67% since play restarted.
— Six 2020 tournaments have surpassed DraftKings' previous top golf event, the 2019 U.S. Open.
SPONSORED
Deliver An Enhanced And Safe Fan Experience
When fans return to your venue, they'll be expecting a world class experience on all fronts.
Meet the digital and mobile demands of today's consumer by creating a meaningful, personalized in-person experience with Extreme Networks.
Schedule a demo with Extreme Networks today and learn how you can elevate convenience for your guests as well as your hard-working staff.
Less than two weeks after announcing intentions to have fans at the 146th running of the Kentucky Derby during Labor Day weekend, race organizers decided against allowing spectators.
A 14% capacity crowd — approximately 23,000 fans — were expected on Sept. 5 at Churchill Downs. Organizers cited the health and safety of the venue's employees, fans and participants as the reason they changed their mind.
Attendance Updates:
— With the NFL weeks away from kick off, more than a third of teams have announced they will start the season without fans; five teams plan on some crowds.
— NBA Commissioner Adam Silver said the 2020-21 season start might be pushed beyond the planned Dec. 1 date to potentially accommodate fans.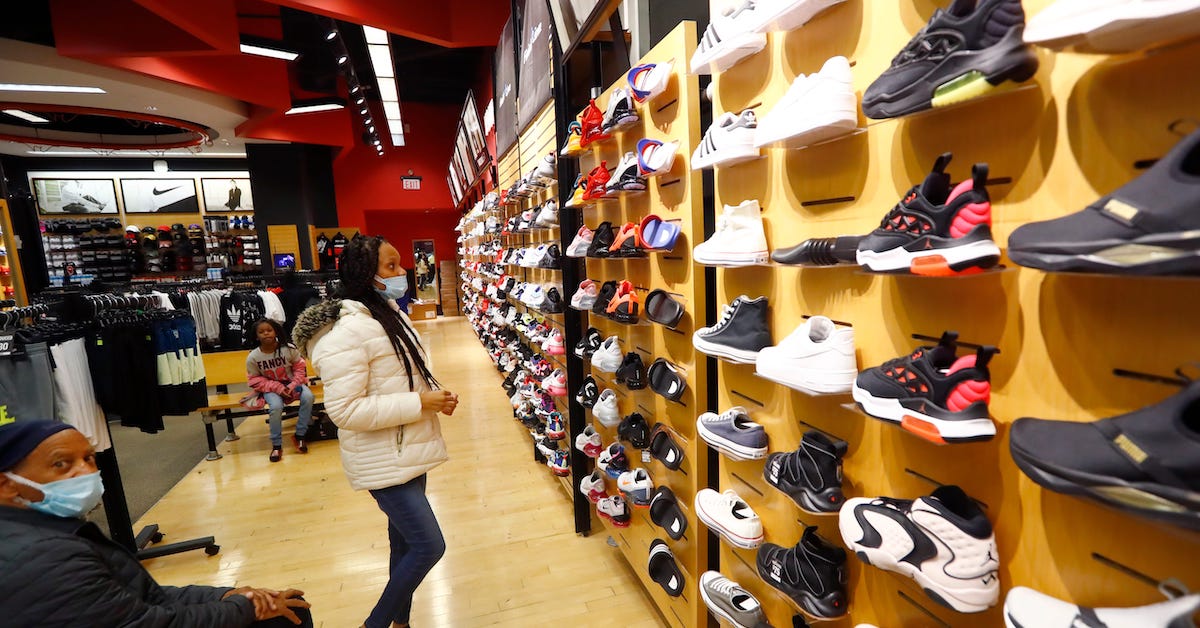 With sneakers a hot item this summer, Foot Locker's second quarter sales increased 17.1%, to $2.077 billion, compared to the same period last year. Athletic footwear sales were down as much as 50% in March and April, but rebounded in May and were up 25% in June, according to NPD Group.
At the core of the company's second quarter success was a 173% increase in sales from its direct-to-consumer channels, offsetting a 7.6% decline of in-store sales. DTC sales made up 33.2% of total sales, up from 14.3% in the same quarter last year.
While the company didn't provide projections for the rest of 2020, the quarter was solid enough for the Foot Locker board of directors to reinstate its quarterly dividend program of $0.15 per share.
Notable earnings reports this week:
8/25: Anta Sports
8/26: Dick's Sporting Goods
SPONSORED
Exploring Franchising As A Career Opportunity
Are you interested in a career change? Are you motivated to own your own business? Franchising may be the perfect opportunity for you.
Join us for a webinar on August 26th at 1 PM EST as David Weaver of FranChoice, Rob Stolker of Hummingbird Sports, Wayne Jordan of FirstService Residential, and Jessica Bisher of redbox+ of Bucks County join Joe Londergan of Front Office Sports for a discussion the economic opportunities that franchising presents, especially in the wake of the COVID-19 pandemic.
Interested in Franchising? – schedule a call with David.
Walt Disney Co.'s ABC broadcast network is in an increasingly strong position to score its first live NFL game package in 15 years, sources said.
The Washington Football Team launched a new fan engagement website that offers fans a comprehensive look into its rebranding efforts as it looks to shed controversial past.
"It's our hope that other businesses take notice of the fact that if you invest properly in these players, the fans will follow, and the sales will follow" – Inside BreakingT's newest collection for the WNBA.