On the final day of a year unlike any other, we take a look back at 2020's biggest storylines from the business of sports.
Everything Changed In 2020
The sports industry saw tremendous ups and downs throughout 2020.
A calendar full of sporting events, including the Summer Olympic Games, was quickly erased as the COVID-19 pandemic spread across the globe.
That unprecedented turn of events led to massive losses:
The NFL could lose $2.7 billion in revenue this season due to lessened or no fans.
MLB lost $5.2 billion when it reduced its season to 60 games.
The NBA missed revenue projections by roughly $1.5 billion after finishing its season in a fan-less bubble.
NHL revenue dropped 14% from roughly $4.5 billion, another bubble casualty.
MLS and its clubs lost over $1 billion in revenue.
Some aspects of the industry benefited from people staying at home. Peloton's stock rose more than 417% as it hit record sales numbers. Twitch reached a record 1.7 billion hours watched in November alone.
The pandemic didn't slow down deals either, as more than twice the number of companies went public in 2020 than 2019, with $167.4 billion raised through IPOs. Multiple professional teams changed hands, including the New York Mets and the Utah Jazz.
It wasn't all about the bottom line.
Athletes made waves with activism, from calls for social justice to major voting initiatives. The world mourned over the loss of Kobe Bryant. Teams and leagues pushed for greater diversity in their hiring practices and women's sports got more mainstream attention with new broadcast deals.
Gaming's Blockbuster Year
The video game industry had an extraordinary year as the pandemic forced people to stay inside and turn to at-home activities.
Global video game revenue for 2020 is set to exceed sports and movie revenue combined, according to the IDC.

Video games generated $180 billion in revenue, up 20% from last year.
Global box office revenue dropped below $13 billion for the first time in two decades.
Major sports leagues around the world brought in $75 billion combined.
Consoles were a driving force in the industry's success this year. Nintendo sold 26% more Switch and Switch Lite consoles than projected, and expects to sell 24 million units by the end of its fiscal year in March.
Sony and Microsoft also saw unprecedented demand for their consoles, which launched in November. Since the launches, Sony has sold 3.7 million units of its PlayStation 5, while Microsoft's Xbox Series X|S sales sit around 2 million.
The demand for the new consoles is so overwhelming that retailers like Walmart, Amazon, Best Buy, and Target cannot keep them stocked for more than a few minutes.
Best-Selling Video Games of 2020 Through November
Call of Duty: Black Ops: Cold War
Call of Duty: Modern Warfare
Animal Crossing: New Horizons
Madden NFL 21
The Last of Us: Part II
As video game hardware and software sales continue to gain momentum, experts forecast that growth of the industry will extend into 2021 and beyond.
SPONSORED
Join the World's Leading Social Trading Platform

Why do some of soccer's biggest names, like Everton, Leicester City, and AS Monaco work with eToro?
Because eToro is the world's leading social trading platform, with over 15 million users all over the globe. Users can even invest in a ready-made and managed portfolio to hit the ground running as they dive into the crypto market.
Join eToro today and get $500 when you invest $5,000 into any crypto of your choosing. 
eToro USA LLC; Investments are subject to market risk, including the possible loss of principal.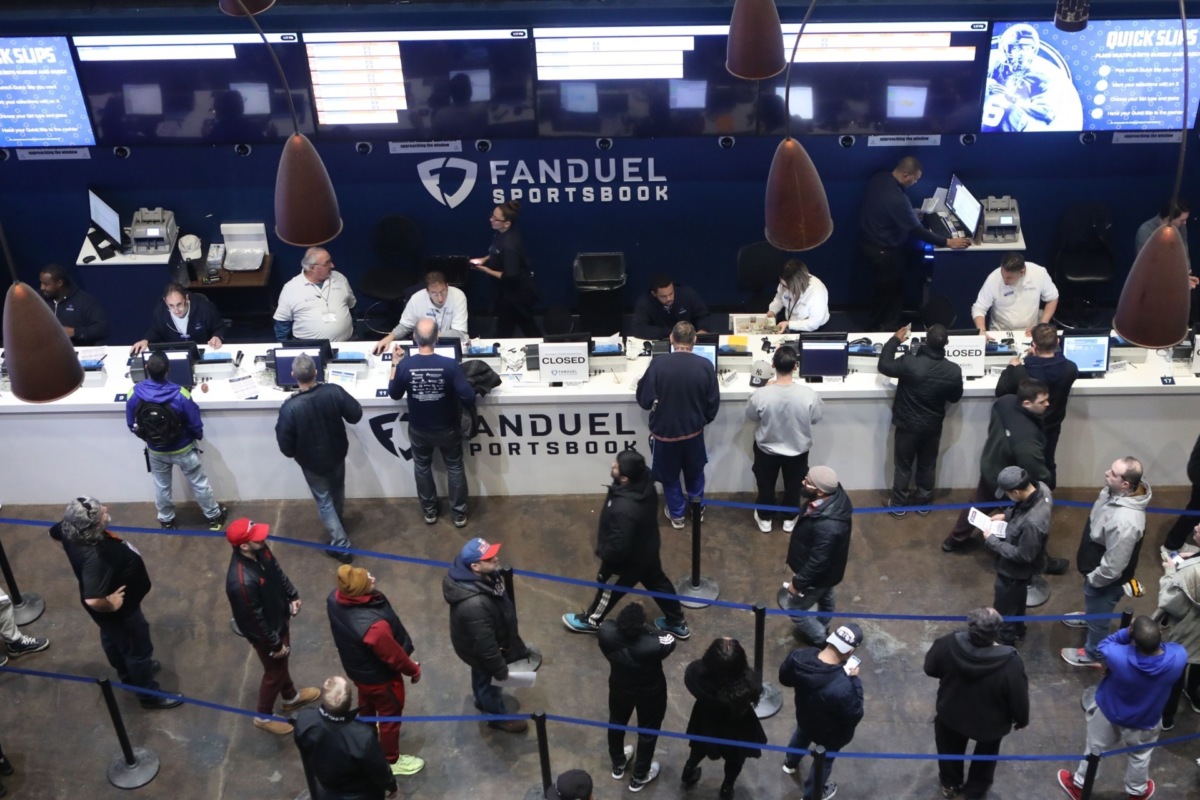 Despite a pandemic setback, 2020 was when sports betting secured its foothold in the United States.
The year started with 14 active betting states. By the end of the year, six more markets went live and three states voted to legalize sports betting. By the end of 2021, there could be at least 25 active sports betting states in the U.S.
Market Movers: In January, Penn National Gaming acquired 36% of Barstool Sports for $136 million. Penn's stock has gained more than 200% this year as Barstool Sportsbook continues to announce new markets and retail sportsbook locations.
DraftKings went public in April following a SPAC merger in late 2019. Since, DraftKings shares have jumped more than 150% and the company has a market cap of nearly $20 billion.
Sportsbook operators and sport organizations signed dozens of partnerships throughout 2020 to help operators secure market share and provide teams and leagues with new revenue streams.
Beyond sports entities, sportsbooks paired with media companies and influencers — like PointsBet's deal with NBC worth more than $500 million and FanDuel's partnership with NBA Hall of Famer and Turner Sports analyst Charles Barkley.
Wager Rollercoaster: The year started with a bang, with both Nevada and New Jersey handling more than $500 million worth of bets in January. After COVID-19 shut sports down, those states saw wager amounts drop to below $60 million in April.
Without traditional U.S. sports, bettors gravitated to Belarusian soccer and table tennis — a sport that remains popular in Colorado despite the return of major leagues.
Since all major U.S. sports returned in August, sports betting has been on a tear. New Jersey has set all-time single state wager records in four straight months, nearing $1 billion in November.
October marked the first time U.S. bettors legally wagered $3 billion, with no end for the growth in sight.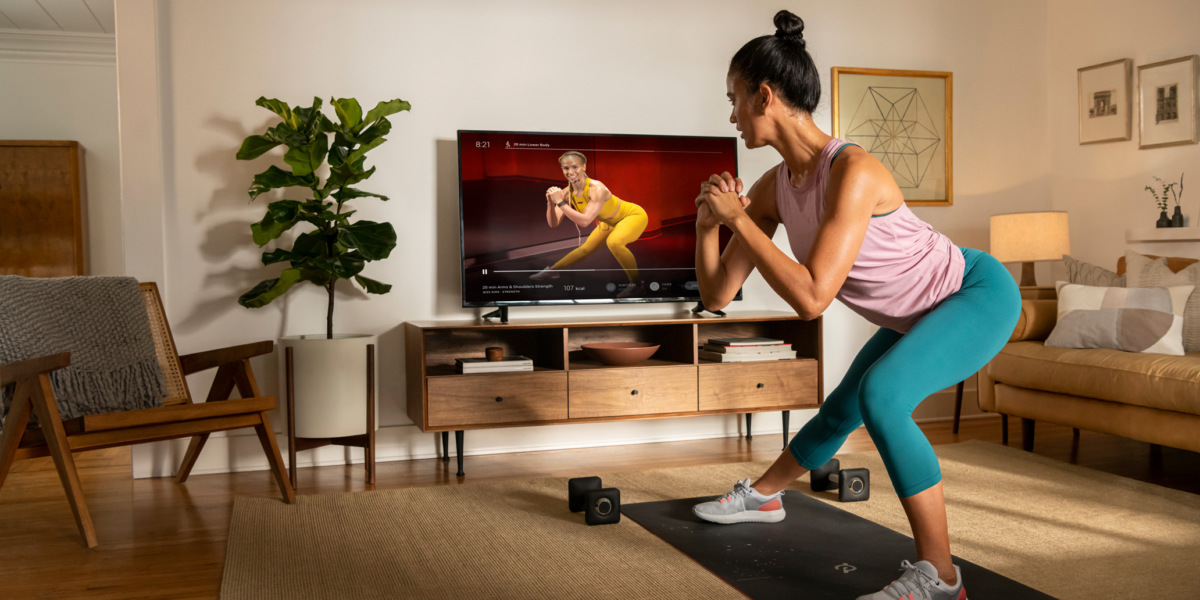 The year 2020 saw the largest shift in the modern history of the fitness industry.
Gyms struggled as COVID-19 spread: Public health and elected officials in the U.S. shuttered many gyms, leaving the industry in shambles.
Gold's Gym, 24 Hour Fitness, Flywheel and Town Sports International filed for bankruptcy.
Planet Fitness saw a 10% decline in members, a total of 1.4 million, between March and September, according to the company's SEC filings.
Peloton became profitable: Peloton's connected bikes and treadmills skyrocketed in popularity, sending its stock surging more than 400% and leading to the company's first profitable quarters since it went public last year.
Demand outstripped supply as wait times often surpassed two months, something Peloton plans to address with its $420 million purchase of Precor on Dec. 21.
Athleisure became the new normal: With a large segment of the workforce no longer in the office, Lululemon and Nike took advantage of the casual work-from-home culture.
While both brands saw an initial dip in sales as stores were shuttered, each reported a surge in digital sales.
Lululemon also sought to take advantage of the home fitness trend by acquiring Mirror for $500 million in June.
Fitness apps fluctuated: In November, Under Armour sold off its MyFitnessPal platform for $345 million, $130 million less than it paid to acquire the platform in 2015.
Apple's long-awaited fitness play, Apple Fitness+, debuted on Dec. 14. Apple is looking to partner with major gym chains to differentiate its offering from competitors. 
SPONSORED
Get Your NBA Fix Every Day

The holidays brought us all a fantastic gift: the start of a brand new NBA season!
The season is already off to an incredible start, but you might need help making sense of all the moving pieces every day.
No problem.
Sign up for The Association — a daily NBA newsletter delivering quick-hitting analysis to your inbox every afternoon.
Staying up to date on the league has never been easier.
Sports TV networks are eyeing Philip Rivers as the "next Tony Romo." The folksy Indianapolis Colts quarterback made network executives sit up and take notice Wednesday when he acknowledged Sunday's matchup against the Jacksonville Jaguars could be his final game.
Former NBA All-Star Baron Davis and hip-hop mogul Percy "Master P" Miller are in talks to purchase Reebok. The duo thinks it can help rejuvenate the brand, which has seen its cultural relevance decline in recent years.
Soccer rose to new heights in the United States on the heels of a professional league starting on its shores. Now cricket is looking to do the same.