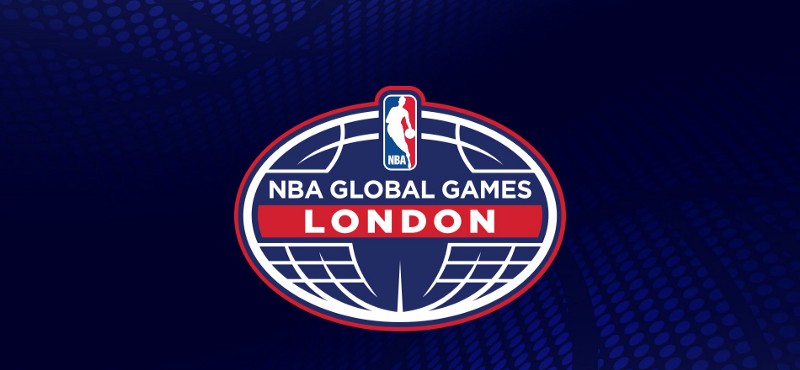 Earlier this month, the National Basketball Association (NBA) held two regular season games outside of the United States on the same day. The nightcap that drew much attention took place in Mexico City, Mexico, between the Phoenix Suns and Dallas Mavericks. The game was played in Arena Ciudad de México, which holds up to 22,300 fans, larger than most NBA arenas.
Quietly, earlier in the day, a 3 p.m. affair featuring the Indiana Pacers and Denver Nuggets played out across the Atlantic Ocean. The game was held in London's O2 Arena, and aired on NBATV with modest news coverage.
Perhaps the 5–8 hour time difference (depending on where you live in North America) had something to do with the low ratings. Nonetheless, another NBA battle commenced with Denver winning in a route, 140–112.
Denver's head coach Mike Malone gave high praise to his team and their European performance. "I joked with our guys after the game, `I think we're going to stay here in London and play our home games here,'" Malone said. "Our guys were very comfortable out there and we had one of our best performances."
According to ESPN, this game marked the fifth consecutive year the NBA has held a regular season game in London and the seventh overall. In comparison to Mexico City, London's O2 arena holds 18,689 fans.
NBA Commissioner Adam Silver was on hand to watch the festivities and addressed the media before tip-off. According to Silver, the league is committed to increasing the number of regular season games it plays internationally, but the NBA doesn't have any firm plans to take games to new locations.
He also stated that one possibility the league is closely examining is a preseason game in Australia.
We now know that basketball is a global sport. The Summer Olympics continue to show the games evolution, as new countries emerge, vying for an elusive Gold medal and international bragging rights.
The game itself might be insignificant in the wins and loss columns at seasons end; however, the bigger picture for the NBA brand is to establish itself to the masses.
Each year, the NFL hosts regular season games in England, and a rabid fan base has begun to show up in droves. While basketball continues to develop, the league is pushing for exposure in new markets.
Players and endorsers are also savvy to these promotional opportunities. Case in hand, Pacers' star forward Paul George used the international platform to debut his Nike basketball signature shoe, the PG1. It was a hit on social media as 'sneakerheads' praised the footwear on court and seemed eager to buy pairs once available in the States.
Will we see more televised games played in Europe, Asia, and Australia in the years to come?
It's only a matter of time.