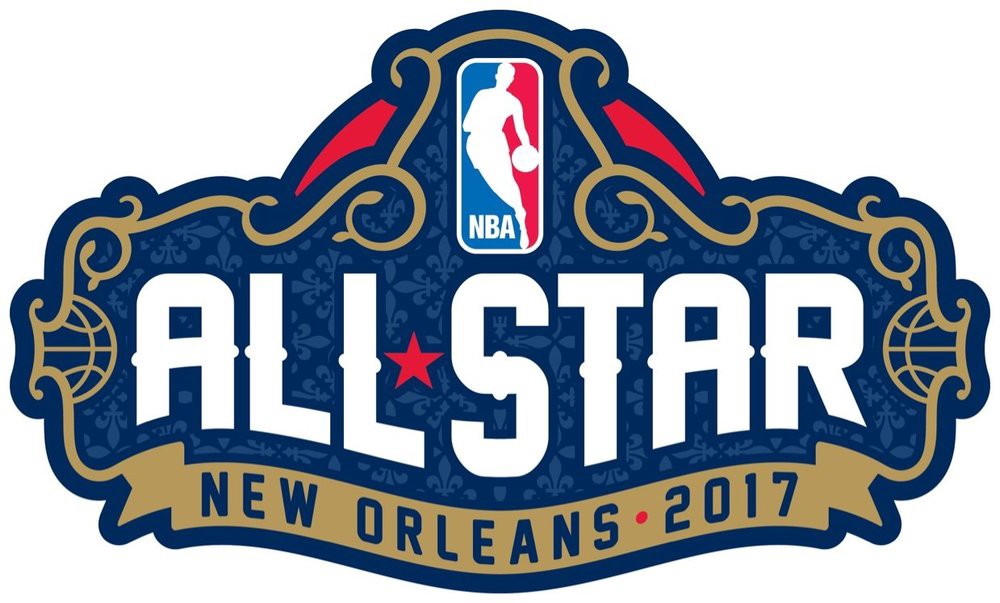 Each winter, the NBA gathers its best talent for three days of celebration and exhibition. The host city is always a hot-spot destination for celebrities and corporate sponsors. This year's NBA All-Star Weekend will run from Feb. 17–19 and feature the league's top 24 players.
However, this season's game holds some surrounding controversy.
Originally, the game was to be played in Charlotte, North Carolina (home of the Hornets), but lawmakers passed a bill in 2016 that the NBA felt didn't align with their values as a league.
Want more great content like this? Be sure to subscribe to our newsletter!
The league objected to the state's House Bill 2, which limits anti-discrimination protection for lesbian, gay, bisexual and transgender people in the state. Rumors of turmoil began to circulate and on July 22, the decision to move the 2017 All-Star Weekend was made.
Shortly after, the NBA released a statement.
"Since March, when North Carolina enacted HB2 and the issue of legal protections for the LGBT community in Charlotte became prominent, the NBA and the Charlotte Hornets have been working diligently to foster constructive dialogue and try to effect positive change. We have been guided in these discussions by the long-standing core values of our league. These include not only diversity, inclusion, fairness and respect for others but also the willingness to listen and consider opposing points of view."
"Our week-long schedule of All-Star events and activities is intended to be a global celebration of basketball, our league, and the values for which we stand, and to bring together all members of the NBA community — current and former players, league and team officials, business partners, and fans. While we recognize that the NBA cannot choose the law in every city, state, and country in which we do business, we do not believe we can successfully host our All-Star festivities in Charlotte in the climate created by HB2."
Not long after the NBA announced its plans, New Orleans became the heavy favorite as the new host. The mid-season exhibition will now be played at Smoothie King Center, home of the New Orleans Pelicans. It will be the 66th NBA All-Star Game in league history and the third time it has been hosted in Louisiana.
The NBA All-Star Game is big business for New Orleans. The 2014 game generated $106.1 million in economic impact and $60.4 million in direct spending for New Orleans, according to a recent study by the University of New Orleans' Hospitality Research Center.
Visitors spent an average of $904 during their mid-February trip to New Orleans, according to UNO's study. As a result of such a large influx of out-of-town attendees at the event, roughly $4.9 million in tax revenue was generated for the state of Louisiana, with $3.2 million in tax revenue going to governments in the New Orleans area.
James B. McDaniel, a sports radio host at ESPN 97.7 in Louisiana had this to say about All-Star Weekend and the impact it has on the host city.
"New Orleans has always been one big party, but the level of star power, excitement and engagement that comes along with All-Star Weekend is rarely matched by anything short of Mardi Gras," he said. "While I don't think the economic impact is transformative, due to New Orleans being a convention and event-heavy city, I do think it is both meaningful and significant."
Reflecting on the 2014 festivities, McDaniel was candid.
"I can say without a doubt that the last All-Star Weekend that was held in New Orleans was one of the most fun weekends I have ever experienced. I ended up on the VIP list for a Snoop Dogg concert I didn't even know was happening."
Comparing New Orleans to the rest of the country, McDaniel put it simply.
"One of my favorite quotes by Tennessee Williams is, 'America has only three cities: New York, San Francisco, and New Orleans. Everywhere else is Cleveland.' New Orleans is magical. It's a city that lives in people's imaginations. It's a city that everyone is looking for an excuse to visit."
The Crescent City's success with the 2008 and 2014 All-Star games, experience as a big-event host city and user-friendly infrastructure established it as the clear favorite among NBA officials. It also helped that Gov. John Bel Edwards, unlike his colleagues across the South who passed similar Carolina-style laws, issued an executive order against discrimination of the LGBT community.
The Hornets and owner Michael Jordan also released a statement. "We understand the NBA's decision and the challenges around holding the NBA All-Star Game in Charlotte this season," it read. "There was an exhaustive effort from all parties to keep the event in Charlotte, and we are disappointed we were unable to do so. With that said, we are pleased that the NBA opened the door for Charlotte to host All-Star Weekend again as soon as an opportunity was available in 2019."
NBA Commissioner Adam Silver released a press statement on the change. "New Orleans is a world-class destination for sports and entertainment and we are very appreciative that the city is once again hosting our All-Star festivities," Silver said. "We are grateful to Tom and Gayle Benson and the Pelicans organization and to Governor John Bel Edwards, Mayor Mitch Landrieu and the Greater New Orleans Sports Foundation for inviting us back for what promises to be another exciting and memorable celebration of the game."
The game features 24 elite players with the starting 10 selected by a combination of fan, player, and media votes. The league's coaches then chose the 12 reserves.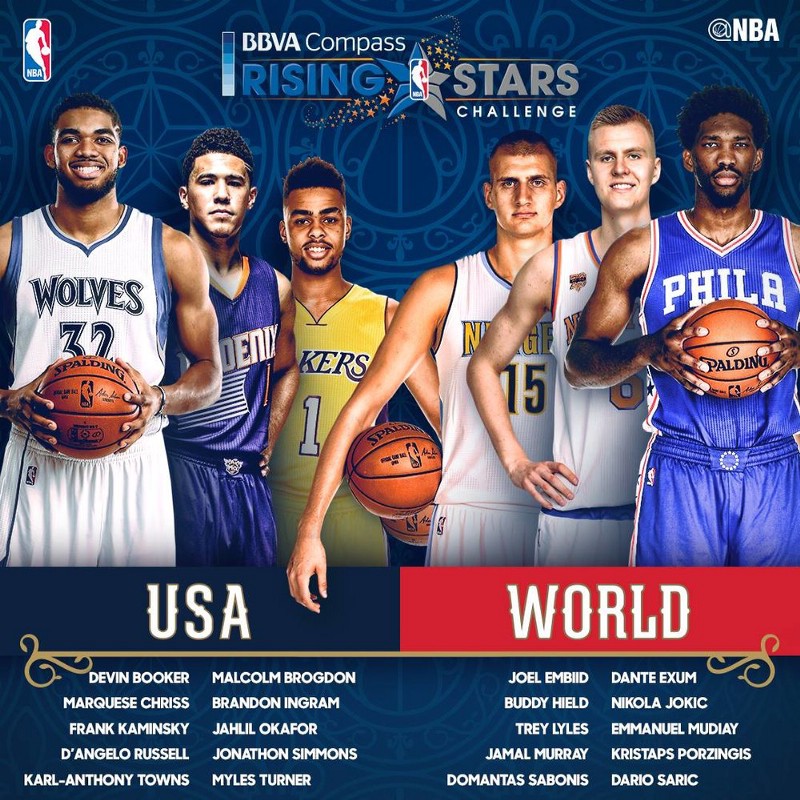 In addition to the game, the Smoothie King Center will host the Rising Stars Challenge (USA vs. World) February 17th and All-Star Saturday Night (Skills Challenge, Three-Point Contest, Slam Dunk) February 18th. The NBA All-Star Practice, Celebrity Game and Development League All-Star Game will take place at the Mercedes-Benz Superdome.
Next year, the 2018 edition of ASW will take place in Los Angeles, CA at Staples Center.