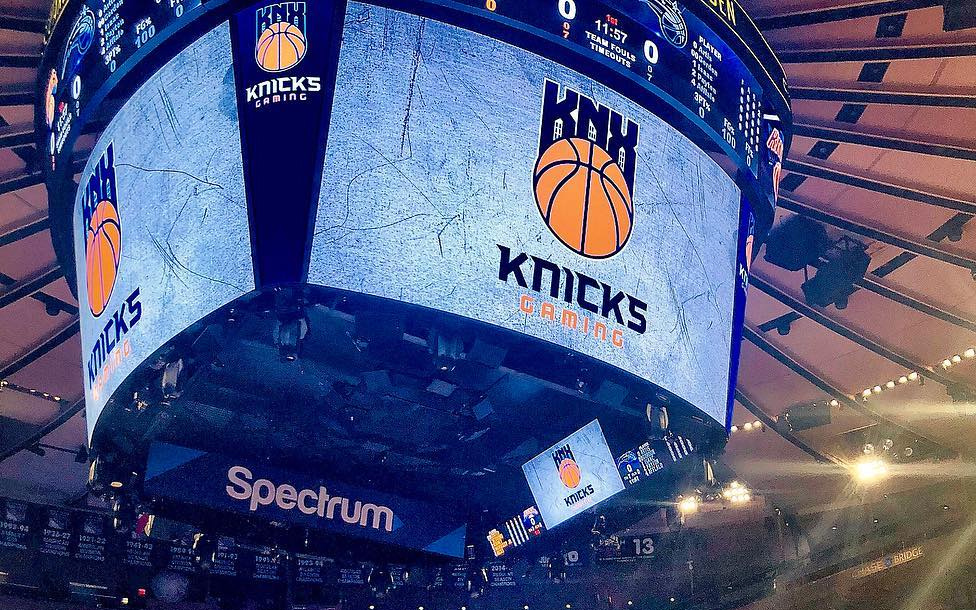 Admit it, esports are here to stay. While it may be hard to look at playing video games as a sport for some, the reality is that the games market is expected to hit $180.1 billion in revenues in 2021 according to Newzoo.
In 2017, as part of their push to diversify their content and reach fans in a new and unique way, the NBA announced the formation of the NBA 2K League with 17 of the 30 current NBA teams backing a 2K team. One of those 17 was Knicks Gaming. Although 2-3 so far on the year, the team has been the focal point of a new show produced by MSG Networks that coincided with the start of the inaugural NBA 2K League season. The first-of-its-kind show airs on Tuesday nights at 10pm ET.
"You hear all the talk about esports and how much growth there is and you look at Twitch and see the numbers of people streaming these games, and for us this was a natural sort of foray into that because of the connection to a sport that we already covered," said Kevin Marotta, MSG Networks SVP of Marketing and Content Strategy. "For us, it seemed like a natural sort of step into it and not to say it's our only step, but it's a step that we think made a lot of sense for us to take it, sort of see how it works, and see how we could dip our toe in the water and start to build esports content."
Given the newness of the league, it is the personalities that Marotta and his team want to focus on, allowing the fans to peel back the curtain on a group of gamers that are about more than what meets the eye.
"These are 7 (6 players and the Head Coach) really interesting young athletes who have great personalities," said Marotta. "So for us, the first episode was really sort of an intro to that intro of who these people are, an intro to what this league is and it was important for us to get that to people in any way possible."
Getting it to the people in any way possible meant a distribution strategy that included both linear and digital assets.
"We premiered it on the linear network that we have and then we had content around the episode on our website, and then we had bits of the content that we shared across social before putting the entire episode on our YouTube Channel," elucidated Marotta.
Marotta sees what they are doing with the 2K team as an extension of what the NBA has done for years when it comes to marketing their personalities.
"Well, I think it's important both for the people that are playing as well as for our fans, to really get to know who these people are. It gives them an opportunity to root harder, especially those who are into esports and into NBA 2K, for them to sort of be at home and playing and then see these guys who are getting paid to play who have personalities, who are excited, and who are actually not that different from them. I think that's interesting and it's important for us to grow the audience overall. And I think, the NBA has done an incredible job marketing around personalities and I think the same can be done with NBA 2K."
Like athletes, some of the players in the NBA 2K League have massive audiences, something that Marotta hopes MSG can take advantage of with the content they produce.
"I think for us, we want to leverage the audiences that they have and bring them into our network. Whether it be Q and A with fans or engaging fans around content that comes from the show itself."
As far as the show being a success, Marotta believes that as long as fans are craving more by the time the season is over they will have done their job.
"We are going to be doing this on a regular basis, not necessarily weekly. Sometimes we're going to skip a week depending on schedules, but we're going to do this throughout the season, so you'll be seeing something on it every week, whether it be repackaged content or fresh content. When we get to the end of the season and our fans are saying, 'we want more of these guys', then it'll be a success and we will be excited about it."
In a world where there is already an abundance of content, MSG Networks is betting on the fact that the personalities of the team can help drive viewership and interest. Judging from what is going on in the media landscape as of today, that bet is probably more than likely to pay off.