10 stories from across the world of sports and business that deserve your attention.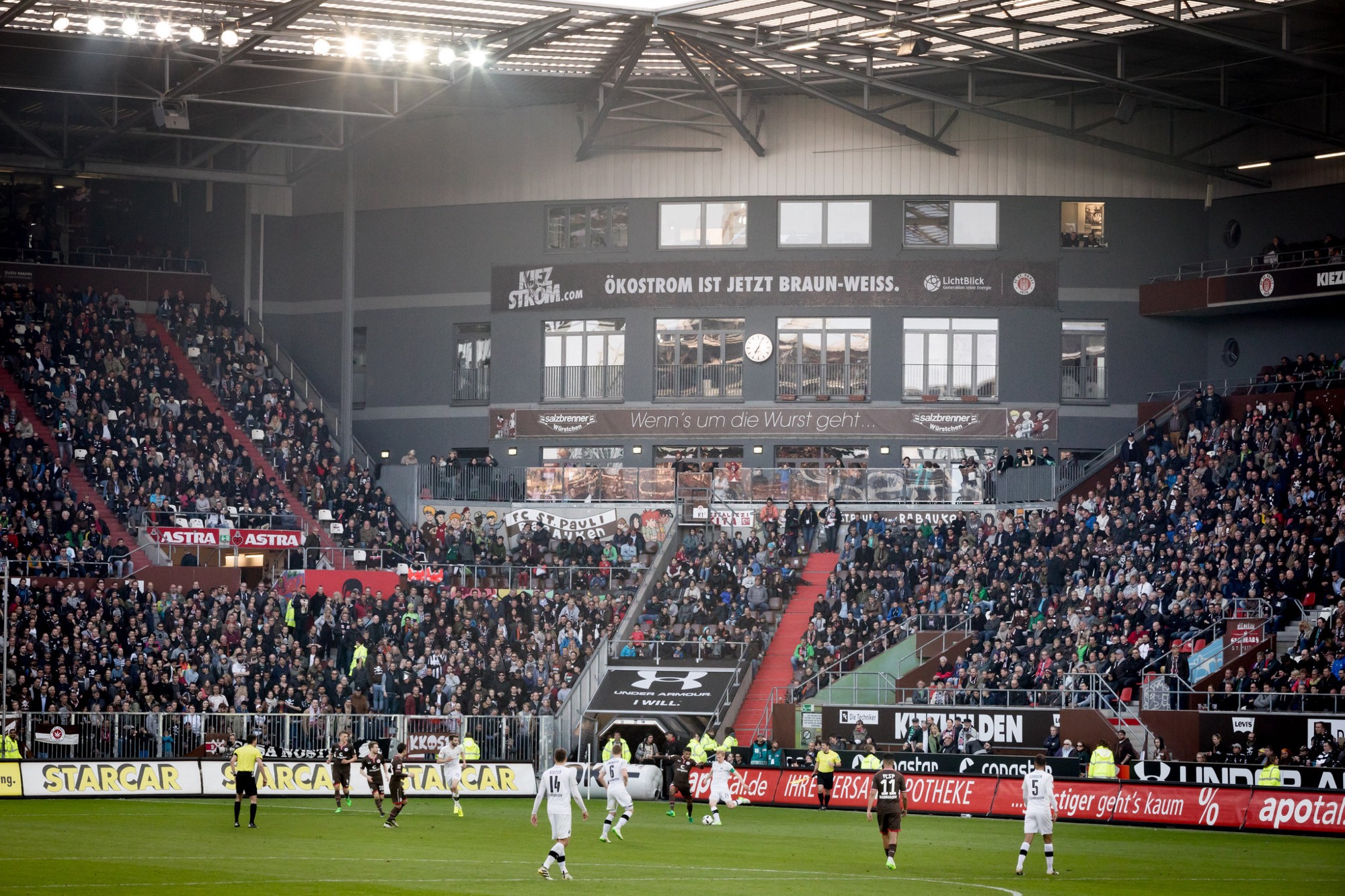 Check out a compiled list of 10 stories from across multiple industries that are worth your time today.
In his latest, Andrew Keh takes a look inside the Pestalozzi Foundation kindergarten inside F.C. St. Pauli's stadium.
The kindergarten borrows the stadium's field, tunnels and roof for group activities. Players from the team come by to read to the children. Teachers use the arena's main stand as a sort of giant break room. And on match days, parents clamor to reserve a spot to watch from the prime vantage point of the kindergarten's deck, within shouting distance of the rowdy southern stands.
Melissa Proctor dishes on what her journey has been like to this point and how she has hustled at every stop.
Day One, I had no idea what I was doing and soon realized I was the only girl. I learned quickly from the other ball boys and the players, and since I couldn't go in the locker room like the ball boys, I had to master working the court. I hustled hard. Diving for loose balls, running drills with coaches — it escalated from "you have no clue what the hell you're doing" to "I only want the girl to rebound for me."
In one of the cooler activations of the playoffs, Adele Chapin takes a look at why Budweiser hooked up Caps fans with one of the coolest promotions you'll see all year.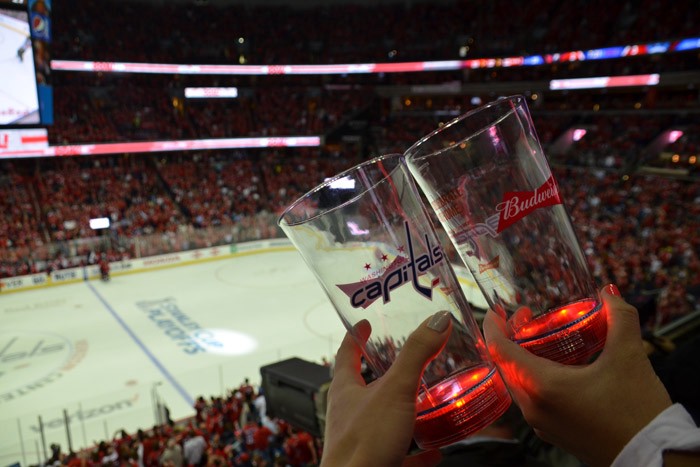 "The goal light is one of the most well-known and exciting aspects to a hockey game, so we wanted to take equity from that and help amplify that excitement with our Budweiser Red Light Cups," a Budweiser spokesperson said.
Scott Soshnick broke the news of this story early this morning. In a first of its kind deal, NFL players will now be able to sell the data collected by the wearable technology.
Under the deal, closely held Whoop will distribute its wrist-worn strap to current and incoming NFL players to monitor their strain, recovery and sleep. According to the Boston-based company, its strap's sensors measure data 100 times per second and transmit the information to mobile and web applications for analysis. Whoop says the data gives the athlete, trainers and coaches a snapshot of the player's body preparedness.
As technology continues to evolve, teams are looking for anyway to give their fans the best experience possible. This new skill allows Arsenal fans to access live commentary and real-time match stats plus pre-match build-up, line-ups, score updates and post-match analysis.
"It is fantastic to be able to offer our supporters another digital channel to access all the club news. It is an easy, efficient and innovative way for fans with Alexa devices to keep up with the team and bring the matchday action to their own homes." -Charles Allen, Head of Marketing for Arsenal
Just days after releasing their schedule, the Chiefs released their parking costs for the year. Fans buying tickets the day of games will see a 50 percent increase from last year.
If you plan to attend a Chiefs game this year, you definitely want to get your parking pass in advance: Buying a parking pass at the gate will cost $60, a 50 percent increase from last season.
El Clásico saw Messi score his 500th goal for Barcelona and a world captivated by the magic of one of the most watched matches in the world. While the players were delivering game winning goals, the game was generating millions in media value for sponsors.
The analysis revealed that the combined TV and social media value of the last El Clásico in December 2016 generated around $42.5m for sponsors. Live TV broadcasts accounted for 43% ($18.5m) of the total figure, with social media making up 12%. In Spain, social media delivered the same amount of media value ($5.1m) as the country's TV news coverage of the match.
"With social media adding over $5m in total value to sponsors, this shows just how critical a medium it has become," said Max Barnett, Nielsen Sports' head of digital.
In a heartfelt letter, this rugby player outlines his decision to leave prospects of playing in the NFL.
As I grew, my rugby game excelled. But my size and skills made me a prime target for the high school football coach, "Hey, you've got to come check this out. You have to come play," he would say. That's when I turned the corner and rugby became more of a secondary sport. I never disbanded my first love though, despite my coach's concerns that I would get hurt.
As facilities around the country try to find ways to bring in more fans, Charlotte Motor Speedway has turned to cabanas to offer fans a new destination.
The moves at Charlotte Motor Speedway follow the recent removal of 7,000 seats in turn four, according to public disclosures filed last month. Those under-performing seats are being replaced by what's billed as the Sun Deck, an area combining motor-home camp sites and cabana packages with a 42,000-square-foot deck featuring concessions service, restrooms, picnic areas and a concourse for live music and other entertainment.
If content is king, video is the crown. As more schools and business invest in video, Complex is staying ahead of the curve.
For Complex Networks, which has a little over 400 employees, that means having around 90 percent of the company being directly involved in some aspect of its video business, including content development, production, programming and distribution. It also means doing and programming video at scale, as the company plans to grow from a dozen to 40 weekly or daily digital shows by the end of the year.
---
Front Office Sports is a leading multi-platform publication and industry resource that covers the intersection of business and sports.
Want to learn more, or have a story featured about you or your organization? Contact us today.