With sports back and states hitting record amounts of money being bet on the action, there has been an uptick in online wagers.
Bettors haven't had much of a choice but to migrate to their mobile devices as physical sportsbooks were closed much of the past six months because of the COVID-19 pandemic.
Time will tell if the pandemic has helped permanently accelerate mobile betting adoption or if there will be a dip back to previous norms.
"I don't think it's clear yet what the long-term impact is," DraftKings co-founder and President Matt Kalish said. "You've seen many forms of commerce, like just buying groceries is happening more online, so this is no different."
DraftKings is a digital-first company, with nearly 100% of wagers coming through its website and mobile apps, Kalish said. Still, he believes there's a future for physical sportsbooks — so much so the company is planning one at Wrigley Field in Chicago.
But there's no doubt there's likely a brighter future in mobile betting. How it continues to grow is partially up to state regulators and the operators in how they present their products.
A record-breaking August shows there's plenty of growth in overall sports betting even in one of the most mature American sports betting markets.
New Jersey set an all-time U.S. monthly record with $668 million wagered in August, 91% of which was bet online. The online share was actually a decrease from July's 94% — when wagers were $315 million. Prior to the pandemic, online figures were generally around 80% of the total.
Pennsylvania took in a state-record $365 million, 88% of which was wagered online, up from $165 million in July. The state's previous high was January 2020, when $348 million was wagered.
Mobile betting accounted for 99% of Colorado's $59 million wagered in July, as its physical sportsbooks are largely in resort towns in the Rockies.
Those states are benefited by mobile registration rules that allow a user to sign up, deposit and bet online. In a state like Nevada, a bettor must sign up and deposit in person. Nevada's July mobile share was 69%, down from 79% in a slower June when sports were still sparse.
COVID-19's effect on the adoption of mobile betting will likely be a compelling narrative, as when there weren't conventional sports play, people were still using their phones to bet on whatever they could find.
"It's highlighted that you can't count on retail sports betting and the pandemic made clear it's the way to go and easier to acquire customers and drive bets," said Dustin Gouker, head of content at Catena Media.
Illinois Gov. J.B. Pritzker has temporarily lifted the state's in-person registration rule and more than 230,000 bettors have registered online.
All signs suggest the adoption is taking place, perhaps quicker than some industry professionals expected.
"When I first moved to the U.S. in the middle of 2018, I would be sitting in conferences and there was a lot of talk about retail to mobile being 50-50, 70-30," PointsBet CEO Johnny Aitken said. "In some casino markets retail will have its place and there's a segment of doing that. But in other markets, it should be 99%."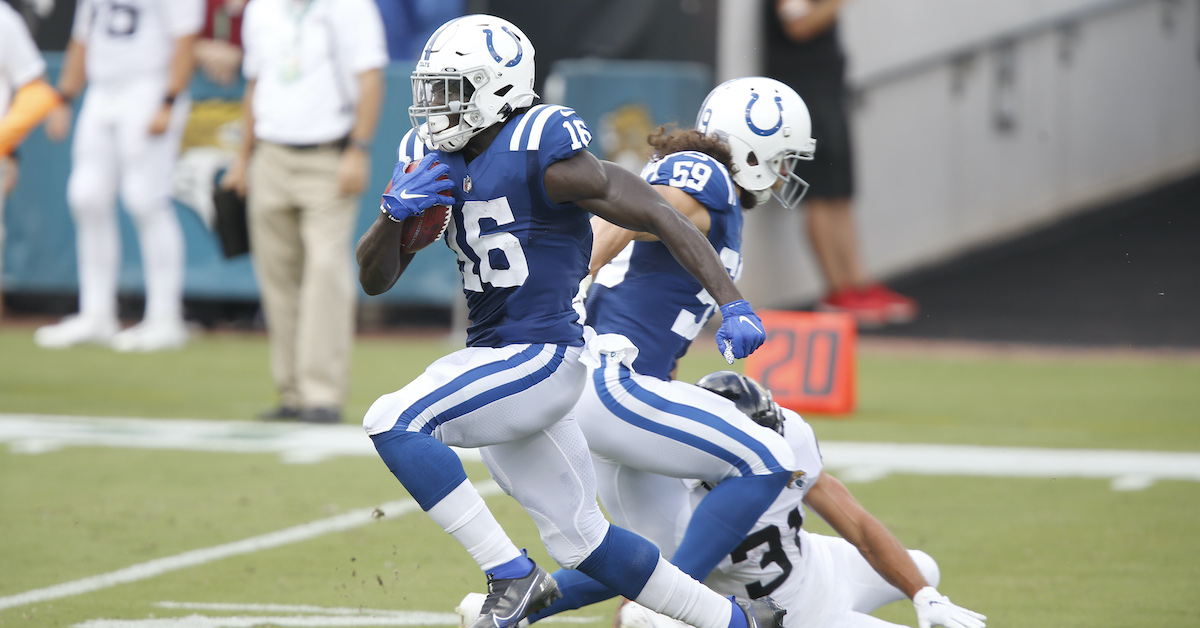 By all accounts, the U.S. is still an immature betting market compared to its European counterparts. The most populated states have yet to legalize betting, but those that have significantly larger populations than Nevada, like Pennsylvania and New Jersey, have soared past its totals. Betting was legal in Nevada prior to the 2018 repeal of the Professional and Amateur Sports Protection Act of 1992.
"The industry is still in its infancy in the U.S., but we expect online betting to grow as the U.S. market expands and more states pass legislation," FanDuel Director of Publicity Kevin Hennessy said in an email. "As sports betting becomes more widely adopted, the growth potential is exponential. As mobile betting in the U.S. continues to grow, you will continue to see more innovation."
The innovation is at the hands of the operators, who are focused on providing a great user experience to keep bettors engaged, while also offering products that stay enticing. When traditional stick-and-ball sports were lacking during the early stages of the pandemic, FanDuel offered up free-to-play games for esports, reality TV shows and the Drone Racing League.
There's also a focus on pushing in-play options to increase betting action on sports like golf, MLB and NASCAR. Traditionally those sports are limited to potential pre-game action like who wins or point spreads, while in-game can amplify the number of potential bets, like the result of each at-bat in a baseball game.
"It's a huge percentage of betting overseas and Europe and offshore, you can bet whatever you want pregame, but so many other points to take a wager," Gouker said. "You're constantly updating odds, player props, there are so many other opportunities that really are — as of yet — untapped in the U.S."
Aside from a constant ability to bet, it's also a steady way to keep tabs on a customer. It's why more sports betting operators are looking to partner with media organizations to streamline content and keep bettors engaged like Vigtory and The Action Network. It's also the basis of media company theScore's push into sports betting.
"With mobile, you see a lot more ability to retain a customer day-in and day-out and engage them," Kalish said. "It's not always convenient to stop in to play at a sportsbook, but your phone is with you all the time."