ESPN's Stefano Fusaro is wrapping up the TV journalism equivalent of submarine duty.
For the last six weeks, Fusaro has been the sole ESPN reporter inside Major League Soccer's bubble at the ESPN Wide World of Sports complex in Orlando.
The bilingual Fusaro has been delivering daily reports in English and Spanish from the MLS is Back Tournament.
Front Office Sports asked ESPN's national correspondent about bubble life during the COVID-19 pandemic, if there's any interaction with the neighboring NBA bubble, and whether the claustrophobic but more controlled environment is the way to go for pro sports. Excerpts:
Front Office Sports: How has your job changed in the bubble?
Stefano Fusaro: Start with the way we do interviews. I have to be eight feet away. We have to have a boom mic. I have to have my mask on at all times. Yes, it's different. At the same time, we are being given access. Being the man on the ground here, I am doing a lot of interviews. I am talking to a lot of people.
But as far as reporting, that hasn't changed a whole lot. I'm still hitting up my contacts with MLS. I'm still hitting up players myself. I'm doing sidelines for every single ESPN game that's on our air for the MLS tournament. So I still do the same things as far as asking coaches the same questions, asking players the same questions. I still have that access as long as I'm keeping my distance. I know what I can and can't do. Those rules are still the same as they are when I'm the sideline reporter at a stadium.
I don't think it's been that much more difficult to do my job. It's more about making sure that you're not breaking any rules, that you're doing interviews at social distance and specifically, I think the biggest thing is since we're all essentially living under the same roof or this bubble, it's about respecting people's space. I know several players from the years I've covered the league. But at the same time, when I see them walking in hallways, or walking in the lobby, I'm not always going to go up to them and say, 'Hey man, what's going on?'
I respect them. I give them their space. If I have something to ask, or something to say, I'll go up and talk to the guys that I know. As long as I'm not getting too close, and not touching anybody, I think that everything's good. It's the same job I've always done. It's just in a way different environment.
FOS: Is there any interaction between MLS and NBA players between the two bubbles?
SF: No, they're in completely different hotels. This hotel that we're in, which is considered the bubble, is only MLS. This entire hotel is only the MLS delegation. The NBA guys are all in separate hotels that also have the same type of bubble environment. The only time that we're all in the same place is at ESPN's Wide World of Sports. And it's massive. The fields are separate enough from the arenas. So we're not allowed into that side of the Wide World of Sports. The NBA delegation isn't allowed into the MLS side.
Now there's a couple of NBA players that have stakes in MLS clubs. Kevin Durant, even though he's not here because he's injured, has a stake in the Philadelphia Union. James Harden has a stake in the Houston Dynamo. I know that if he wanted to come watch an MLS game, or a Dynamo game, I'm pretty sure he would be allowed. But everybody else? I'm not really sure about that.
FOS: A lot of NBA players complained about the food and rooms inside their bubble. How have MLS players reacted?
SF: I haven't heard a lot of people complain. Obviously it's a difficult situation. People need some time to adapt. I really do believe that it's kind of changed. When we first arrived here, there was a lot of uncertainty, a lot of unknowns. And then we had the positive cases strike up with FC Dallas and with Nashville. During that time, the players that I was speaking to were nervous, uneasy. A couple of players texted me asking me if I knew what was going on with FC Dallas and Nashville. You didn't see a lot of people walking around the hotel. There were outdoor games set up for everybody in the bubble. But those games were empty, the pool was empty, the beach volleyball area was empty. Teams were canceling golfing outings. We're not allowed to [golf] but they are. You really got that sense of uncertainty.
But once we started seeing results showing the tests were working, you started to see the players understand, 'OK, as long as we follow the rules, we're all right.' That sense of anxiety went away. You started seeing players out again. Players I was talking to were a lot more chill. And excited to just get out there and play.
The captains of the teams that I've spoken to were really the enforcers. They were saying, 'Hey guys, follow the rules, wear your damn masks, wash your hands, keep your social distance. Don't get on an elevator with another team.' All of the rules that needed to be followed. Because, hey look, they're players, they want to play.
FOS: Still, have some MLS players complained to you about the bubble?
SF: I know for sure there were some players who were not too fond of being here in this separate environment. They were nervous and a little scared to be here, frankly. But overall the majority of players I've spoken to have come to terms. This is where we're at, this is what we're doing. As long as they're getting to do what they love, which is play soccer. And obviously they're still getting paid. As long as those things are happening, I think most players are OK with what's going on here.
FOS: Bottom line, has the MLS bubble worked?
SF: I think so. I can only speak for my experience here. I have not felt unsafe. There were definitely moments of tension when FC Dallas had nine positive tests. But they were being completely quarantined and isolated in a different wing of the hotel. Same thing for Nashville SC. There's over 1,200 people in the bubble. I think it's proven the bubble is working. I do believe the issues with Nashille and FC Dallas came with them from their home markets. Once they got in here, the MLS protocols did work. You started to see that the bubble environment works.
I was on a podcast and I was saying I think that MLB and the NFL are really going to have to answer some questions. Because we're seeing the bubble environment work.
If you're trying to launch sports in 2020 during a global pandemic, and you don't do it in a bubble, there's a lot more risk because you're not receiving that rapid testing and quarantining. And having a safe, secure area where you know people aren't going outside and interacting with other people that can be infected. I think we're proving that the bubble's working. It's going to be tough to have sports in 2020 without a bubble.
FOS: Has MLS said how much it costs?
SF: I have sniffed around and asked a little bit. I do know that it's not only MLS. I know ESPN has flipped a little bit of the bill as well. Obviously, it's a massive cost. You're talking about 1,200 people under the same roof.
For ESPN itself, you're talking about producing a world feed and producing broadcasts for air. Setting three fields up for broadcasts. I don't know the numbers. But it's not cheap. I'll tell you that.
FOS: Is MLS charging you room and board similar to NBA charging ESPN's Malika Andrews and other media?
SF: Yes, for certain things. The hotel is on MLS. I'm the only ESPN reporter here. But in reality, there's only one other television reporter, who is from Univision, the other rights holder for MLS. Fox is the other semi rights-holder … but they don't have anybody here. Then there's just about three writers. That's it. That's the only media here.
So MLS is flipping the bill for the hotel. But as far as my meals and else, it's as if I was on a regular business trip with ESPN. I charge it to my corporate card and we expense it. As far as that's concerned, we have to pay for meals and for laundry and for whatever else we need to do. Obviously I'm grateful that I can expense those things with ESPN.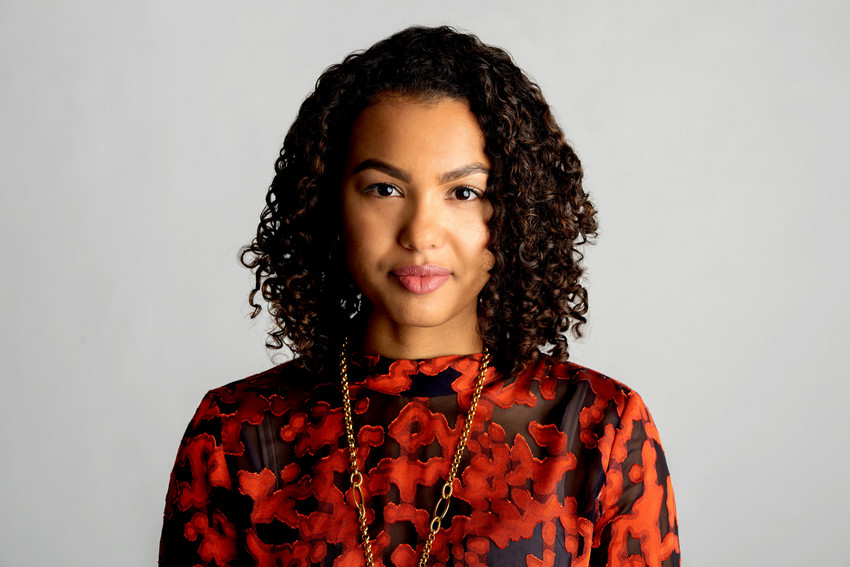 FOS: How's the food?
SF: It's a challenge as far as getting food on a consistent basis, what you want and when you want it. I always have food. I have Instacart. I have some food in my own room. Now the resort restaurants are great. It's good food. The only catch is that we can't enter all of the restaurants on any day. There's a schedule. They're trying to keep players, who are Tier One, and media and league officials, who are Tier Two, separate in restaurants.
So there are certain nights that the Italian restaurant is open for us but not for the players. But the sushi restaurant is open for the players but not for us. So that part is a challenge. You try to eat healthy a little bit during the week, and sometimes, it's just not possible. Or you don't feel like having Italian. So I'm either eating something from Instacart or from a supermarket.
Or you order from Uber Eats, which is a whole other process, because you're ordering from outside. They come up to the driveway of the hotel. Drop off the bag at a table. They leave. Then we go downstairs to that table, grab the food and leave. So we never come in contact with the driver. We never go outside of the resort. Me personally, I actually wipe down the bag before I go back inside.
FOS: Is it a lonely existence?
SF: A little bit, for sure. I think you could say that … I mean, you're away from your family and your friends, away from everybody for a while. And you do make some friends here. You have some people that you're cool with. But it's not the same as being with friends and family. So it is a little bit lonely. But I'm usually on a plane every week and half, two weeks for months. It had been four months since I had a real assignment. I did TV twice in four months.
During the first day I was here, I did TV four times. At a time when there is not a lot of work in the sports media field, this was an opportunity for me to really dive in, do what I love to do, and cover an unprecedented event. Yes, it's hard to be away from my wife and my daughter. But that's what I keep telling myself.
FOS: Take us through how you got this assignment from ESPN?
SF: It was definitely a great opportunity for me. I've been doing sidelines for MLS for five to 10 games a season for the past two seasons.
So I've obviously been pretty familiarized with MLS and I'm a huge soccer fan anyway. I've always followed the league and followed soccer in general.
When this opportunity came up, I was told that there might be a possibility that they needed a 'SportsCenter' reporter inside the bubble to do multiple tasks. … And when they said, 'Hey, you know, we need somebody in the MLS bubble life,' I talked to my wife. It was definitely a long conversation. We have a six-month old daughter. … It was definitely a difficult decision. But we decided it would be good for my career. A historic moment, right?
I mean, we're covering something that we've never seen for an unprecedented event. When my bosses came to me, I talked to my wife and we decided that we would do it. And I would come cover this event for six weeks and be in the bubble environment.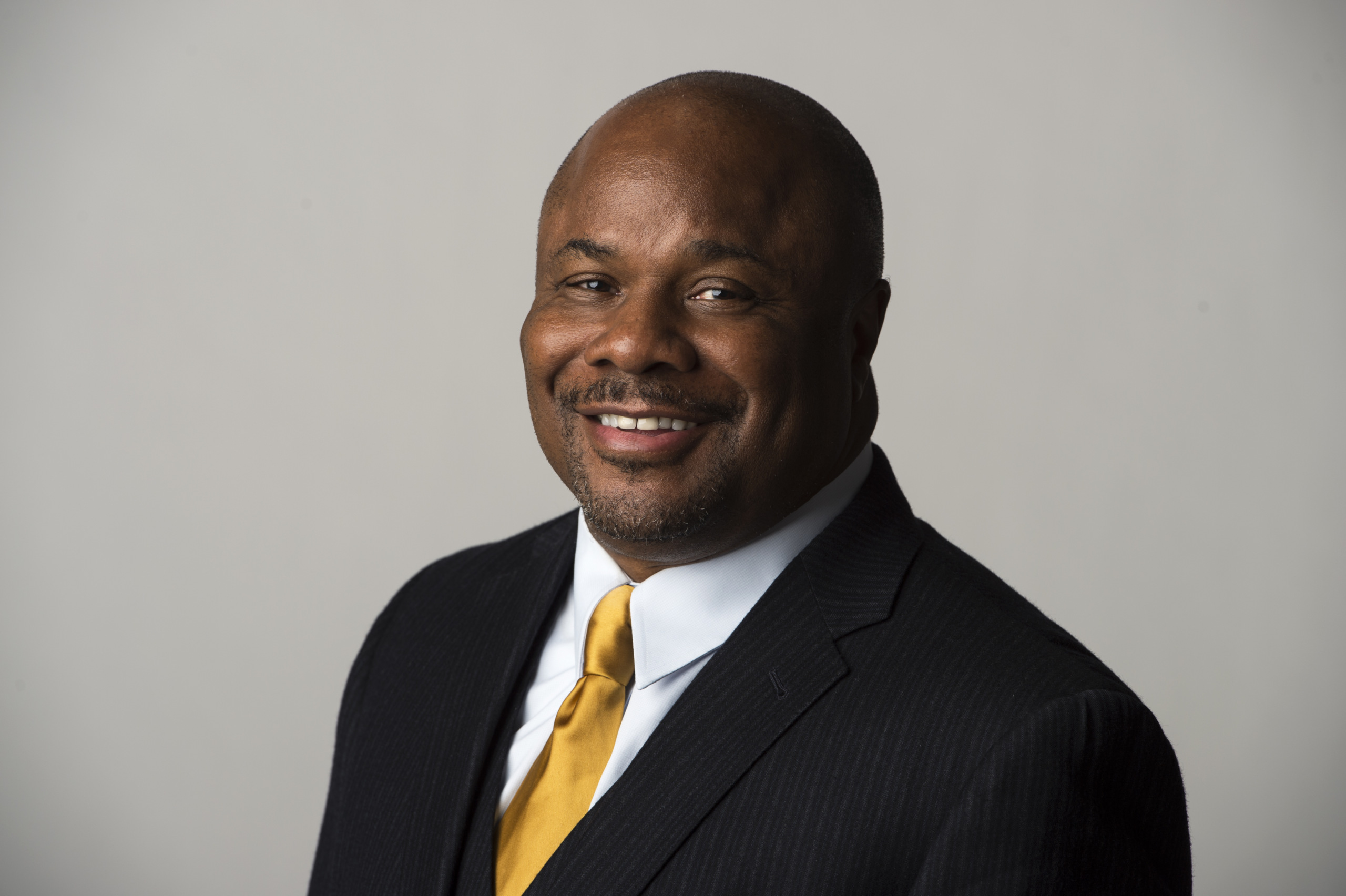 FOS: Were your wife and daughter allowed inside the bubble?
SF: No, they're not allowed down here. The bubble basically is our resort. It is only MLS players, staff, league officials, and very limited media inside this bubble. And that's it. There are no loved ones allowed in. There's nobody not involved with the MLS delegation allowed inside.
FOS: Do you miss your baby daughter?
SF: It's crazy. She started crawling a couple of days ago. So I've been seeing that on Facetime. It sucks not to be there for it, but I'll tell you what, Facetime really does help a lot during this entire process. Just being able to see and interact rather than just talk on the phone is a big, big help. We try to do it once a day if we can, so she can see me. And obviously my wife and I can talk.
FOS: Take us through the process of getting inside the bubble from your home in Houston.
SF: Before we even flew [to Orlando], we had to do two COVID-19 spit tests with a medical professional on Zoom watching us do it.
Once I passed those two, which were overnighted straight to a lab to be tested, we arrived here in the bubble. No rental cars, no anything. They sent a driver for us. That driver was instructed to not stop, go straight from the airport, to the bubble, to the resort, which is the Swan and Dolphin resort in Disney.
So we arrive here, drop off our bags and go get tested. Once we got that initial swab test, we quarantined for 24 hours. The test results usually take between 12 and 24 hours. Once we got the results that were negative, we got another test. Ever since it's been a nasal swab test every other day and a temperature check every day.
FOS: There's a fascination with the bubble both from fans and media. What questions do you get asked most?
SF: You know the funniest one is: Where do you get a haircut? Can you get a haircut? Because I desperately need one. So you know who that's coming from: the wife and mom and some other people who're watching at home and saying, 'Hey man, you need a haircut.'
We don't have a barbershop here, like the NBA bubble does. So I've actually been talking to some guys. There's a couple of players that have been cutting their teammates' hair. I'm looking to hopefully get a haircut from one of these players, if MLS will allow me.
Some of the other questions? Are we allowed to use the pool? I can tell you that we are and it's fantastic. … But it's obviously a socially distant environment. Teams and players take priority if they're in a pool. I usually try to go to another side of the pool. There's a lot of pools at the resort. So you try to keep it as socially distant as possible.
FOS: What's the first thing you're going to when you get out of the bubble?
SF: Go home. Hang out with my daughter. And grill a big steak on my grill in my backyard. That's the first thing I'm going to want to do.