The 160 teams in Minor League Baseball compiled all of their merchandise sales for 2016 and broke a league record with $68.3 million.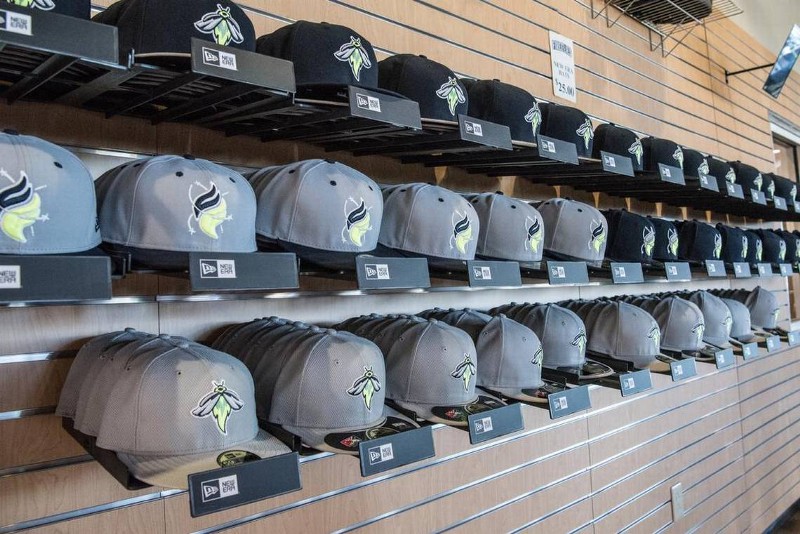 The 160 teams in Minor League Baseball compiled all of their merchandise sales for 2016 and broke a league record with $68.3 million. In 2015, the teams sold $65.1 million, which was the previous record. 2016 beat this by a little over 5%.
According to milb.com, "The numbers are based on total licensed merchandise sales from January 1 — December 31, 2016, and include the 160 teams in the domestic-based leagues that charge admission to their games." The league did not list the exact order of the teams, nor did they release the exact amount of merchandise sales brought in by each club.
16 of the top 25 are Triple-A clubs, five are Double-A, and four are Single-A. This is most likely because Triple-A teams consist of the players closest to making the Major Leagues, or notable players who don't have a consistent spot on the Big League roster.
https://frontofficesports.com/major-league-baseball-invests-in-life-after-the-game-db9ba79a4ccc
Triple-A teams also seem to be in bigger cities compared to the other two divisions, such as Nashville, Indianapolis and Salt Lake City. This will draw more fans into the game, thus selling more merchandise.
One of the top 25 hails from Toledo, Ohio. The Mud Hens find themselves at the forefront of MiLB merchandise sales. Their Director of Merchandise and Licensing, Craig Katz, gave praise to Toledo fans.
"The Mud Hens are proud to once again be a member of Minor League Baseball's Top 25 Teams in Licensed Merchandise Sales. Our fans are the best in baseball, and they showed that in 2016 by purchasing record numbers of Mud Hens Licensed product. We are proud that our fans show their pride by purchasing and wearing Mud Hens Licensed product year after year."
The Columbia Fireflies, along with six other clubs made the list for 2016 after not making the Top 25 in 2015. This can probably be chalked up to Tim Tebow and the effect he has had on the Single-A team in South Carolina.
The Chicago Cubs, along with the Reds, Astros, Giants and Padres have two affiliates in the list. The Iowa Cubs just made the list in 2016 as well, suggesting that the success of the Major League team trickled down to the minor leagues as well.
Another factor appears to be Brandiose, as seven of the 25 teams were rebranded by them: Nashville Sounds, Richmond Flying Squirrels, Omaha Storm Chasers, Frisco RoughRiders, Lehigh Valley Iron Pigs, Charlotte Knights and El Paso Chihuahuas.
Brandiose is a "creative ideas and branding company that helps make sports teams famous by celebrating their hometown stories," according to Jason Klien, one of the owners. This explains why 28% of the teams on this list owe a lot to Brandiose. Their job is to make the people of the city support and love their team again, and the money follows.
https://frontofficesports.com/major-league-baseball-invests-in-life-after-the-game-db9ba79a4ccc
When asked why their rebranding efforts are successful as to getting teams onto MiLB's top merchandise seller's list, Jason offered his thoughts:
The most successful brands are ones where the staff does an exceptional job connecting their brand to their community. You want your brand to remind fans why they love and live in their communities. You also want your brand to celebrate the unique stories that make your community special. And often the strange or even weird stories are ones that grab national attention and drive clubs to the top of the list.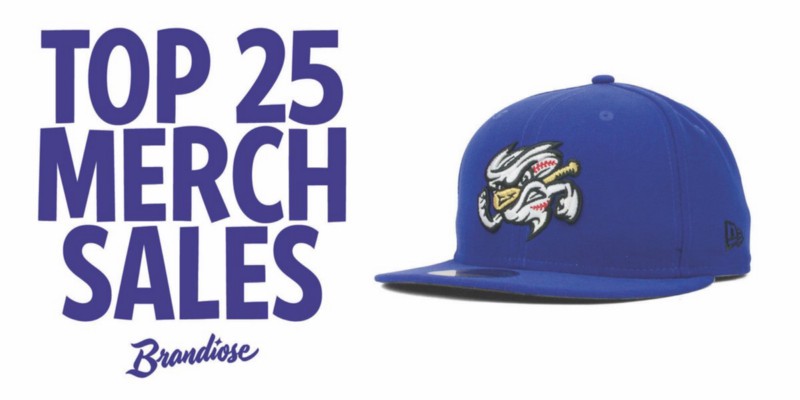 These numbers are only going to increase over the coming years, as Minor League Baseball becomes more popular throughout the country. Teams will continue rebranding and moving to the best locations for them. MiLB prices are also much cheaper than MLB, and the marketing/themes for games are only getting more creative.
Triple-A Teams
Charlotte Knights (White Sox)
Columbus Clippers (Indians)
Durham Bulls (Rays)
El Paso Chihuahuas (Padres)
Fresno Grizzlies (Astros)
Indianapolis Indians (Pirates)
Iowa Cubs (Cubs)
Lehigh Valley IronPigs (Phillies)
Louisville Bats (Reds)
Nashville Sounds (Athletics)
Oklahoma City Dodgers (Dodgers)
Omaha Storm Chasers (Royals)
Sacramento River Cats (Giants)
Salt Lake Bees (Angels)
Tacoma Rainiers (Mariners)
Toledo Mud Hens (Tigers)
Double-A Teams
Corpus Christi Hooks (Astros)
Frisco RoughRiders (Rangers)
Portland Sea Dogs (Red Sox)
Trenton Thunder (Yankees)
Richmond Flying Squirrels (Giants)
Single-A Teams
Columbia Fireflies (Mets)
Dayton Dragons (Reds)
Lake Elsinore Storm (Padres)
South Bend Cubs (Cubs)
---
Front Office Sports is a leading multi-platform publication and industry resource that covers the intersection of business and sports.
Want to learn more, or have a story featured about you or your organization? Contact us today.
If you liked this, click the???? below so other people will see this here on Medium.