This story was updated with statement from Mike Milbury on Aug. 22
Mike Milbury will "step away" as a NBC Sports hockey analyst for the rest of the Stanley Cup Playoffs after his latest controversial comment.
The announcement on Aug 22 comes two days after he said on air that the NHL bubble sites didn't have women to "disrupt" players.
"In light of the attention caused by my recent remark, I have decided to step away from my role at NBC Sports for the remainder of the Stanley Cup Playoffs," Milbury said in a statement provided by NBC Sports. "I do not want my presence to interfere with the athletes as they try to win the greatest trophy in sports."
The NHL playoffs are played at two bubble sites — Toronto and Edmonton — where, like the NBA, players are segregated from the public. In a discussion about the bubble environment during the New York Islanders' series-clinching victory over the Washington Capitals, Milbury said, "Not even any woman here to disrupt your concentration."
"I sincerely apologize for making the comment. It was not my intention to disrespect anyone. I was trying to be irreverent and took it a step too far. It was a regrettable mistake that I take seriously," Milbury said in his first statement.
John Forslund and Brian Boucher were in the booth Friday night for the Philadelphia Flyers-Montreal Canadiens game minus Milbury.
"We're disappointed about Mike's insensitive comment and have addressed it with him," NBC Sports said in a statement on Aug. 21.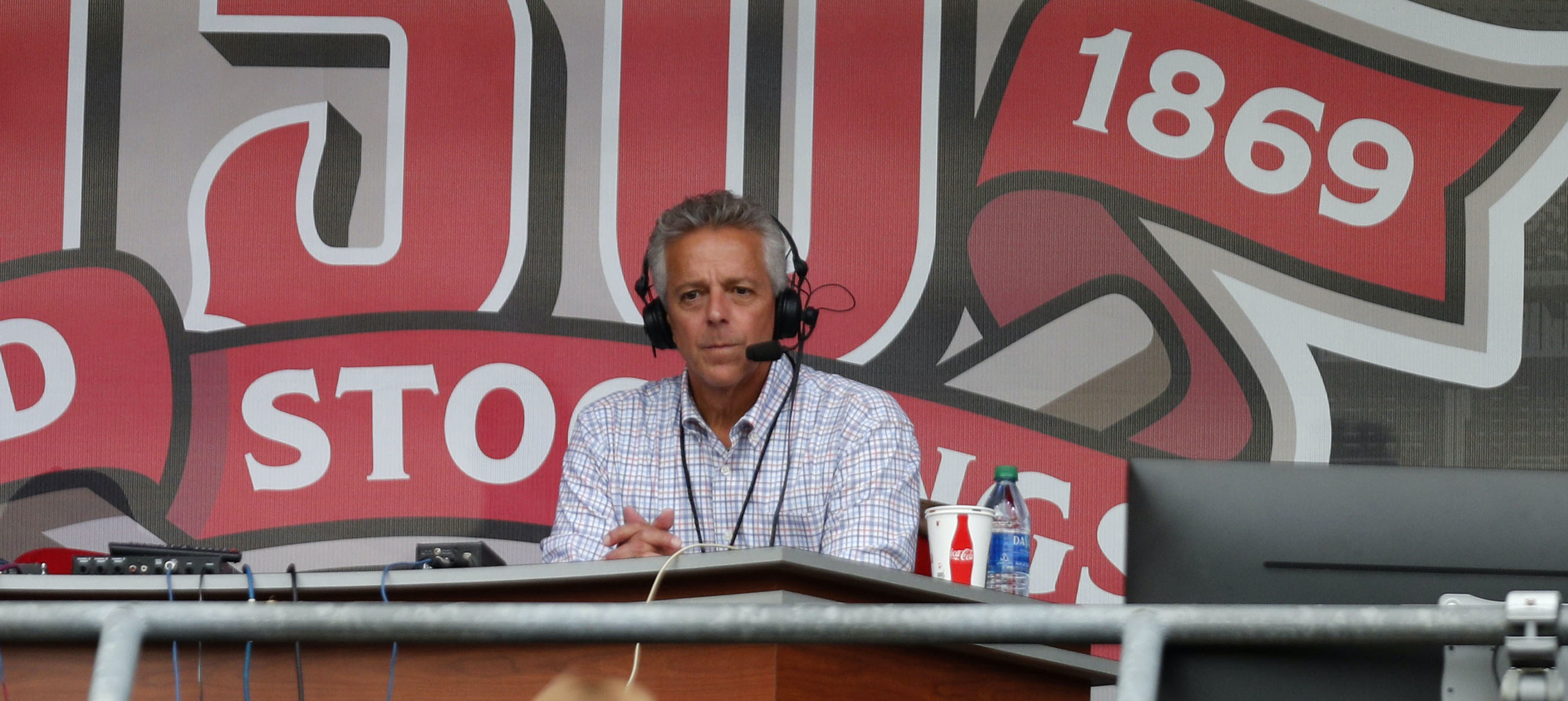 The NHL said in a statement that it "condemns the insensitive and insulting comment" made by Milbury and contacted NBC Sports about it.
"The comment did not reflect the NHL's values and commitment to making our game more inclusive and welcoming to all," the NHL said in a statement.
It's not the first remark from Milbury that has been criticized as misogynistic since the NHL season resumed. He claimed there's a lack of fan support for women's college hockey during a broadcast on Aug. 2.
Former NBC Sports studio analyst Jeremy Roenick was suspended and ultimately fired for an inappropriate comment made on a podcast earlier this season.
Milbury, a former NHL player, coach and executive, has been a hockey analyst at NBC Sports for a decade.