Every year, one of the biggest events of the sports calendar tips off from a small city in southwest Ohio with a population less than 140,000 — at an arena that has hosted more men's March Madness games than any other venue in NCAA history.
Given the magnitude of men's March Madness, it seems curious, if not random — but a deeper look at Dayton reveals that it's thoroughly earned the nickname "The Epicenter of College Basketball."
Dayton's First Four saga began in 2001, when the school hosted its first-ever play-in game after winning a bid from the NCAA. After considering other candidates, the NCAA "guessed right" by putting its first-ever play-in games in Dayton, as college basketball analyst Andy Katz wrote at the time.
"These fans are hoop junkies, even if the Flyers aren't on the floor," said Katz. "There were 6,800 fans in the arena, the majority non-partisan, and they didn't seem to mind that these weren't nationally recognizable names."
The NCAA keeps coming back to Dayton namely because of that passion and excitement of an underdog story that defines this time of year — something the city of Dayton embodies so incredibly well. The local community was so bullish on keeping the First Four in their backyard that even federal lawmakers wrote a letter to the NCAA in 2020 to advocate for a contract extension.
With the exception of 2021 — when the entire competition was staged in Indiana due to COVID-19 concerns — Dayton has hosted the First Four every year since its inception in 2011, when the men's field was expanded to 68 teams. The current contract runs until 2026.
University of Dayton Arena is hosting its 130th men's tournament game when Southeast Missouri State and Texas A&M CC tip off Tuesday night, will have hosted 133 after Wednesday, and is on track to host 145 by the end of its current deal.
With no major professional teams and just a handful of low minor league and semi-pro teams, the citizens of Dayton focus most of their time and attention on the NCAA's Wright State Raiders — and, of course, the University of Dayton Flyers.
"We don't get a lot of people from outside Dayton that get to the [First Four] games, because they don't even know who's going to be playing here until Sunday night," former UD director of athletics Tim Wabler said in 2014. "The people who are there in the stands primarily are from the community."
But the local faithful had something to truly support in 2015 when Dayton played in its first and only First Four. The Flyers narrowly defeated Boise State in an "electric" atmosphere, as a UD alum who worked the tournament described it to FOS.
That atmosphere has attracted some of the world's biggest names — such as sitting U.S. president Barack Obama and sitting British prime minister David Cameron in 2012.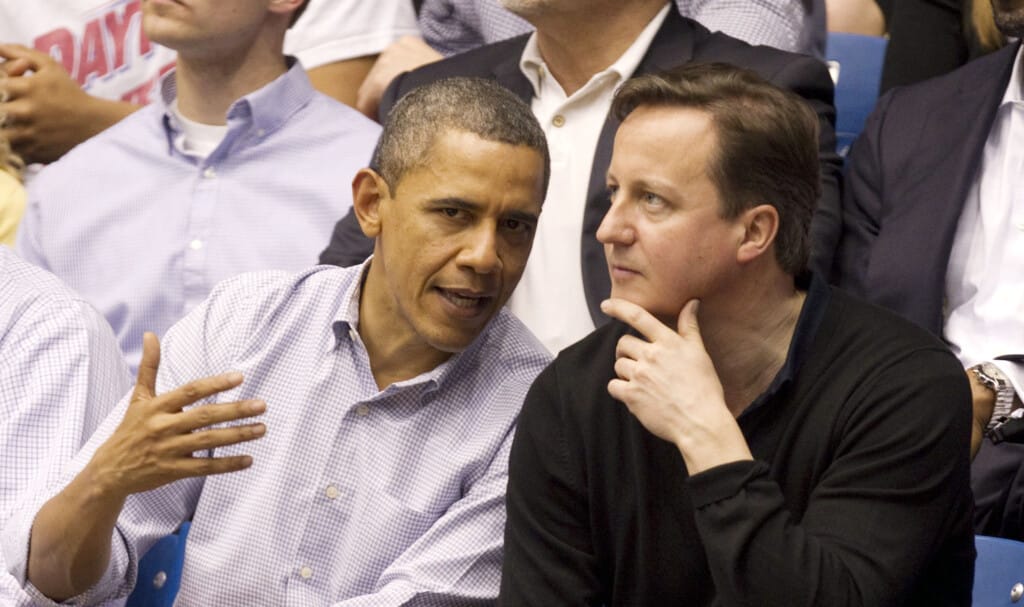 The Launchpad
Beyond the start of March Madness, the UD Arena court is the start of Cinderella stories — and where otherwise overlooked schools get key exposure.
In 2011, the field expanded to 68 teams and established the First Four. That year, Virginia Commonwealth University rose from obscurity to become only the third 11-seed in tournament history to play in the Final Four, beating the likes of Georgetown, Purdue, and Kansas along the way.
In 2015, UD went on to win its First Round game, continuing a trend of a First Four team winning at least one more game in every tournament (except in 2019).
While Dayton's launchpad typically helps lower-seeded teams build momentum, it also serves as valuable experience for the tournament's 16-seeds.
For many of these schools, this is their first and only NCAA tournament game, creating valuable free advertising for these smaller teams — and bragging rights if they're able to win an NCAA tournament game.
FOS reporter Amanda Christovich contributed to this story.