These promos took the cake during the month of May.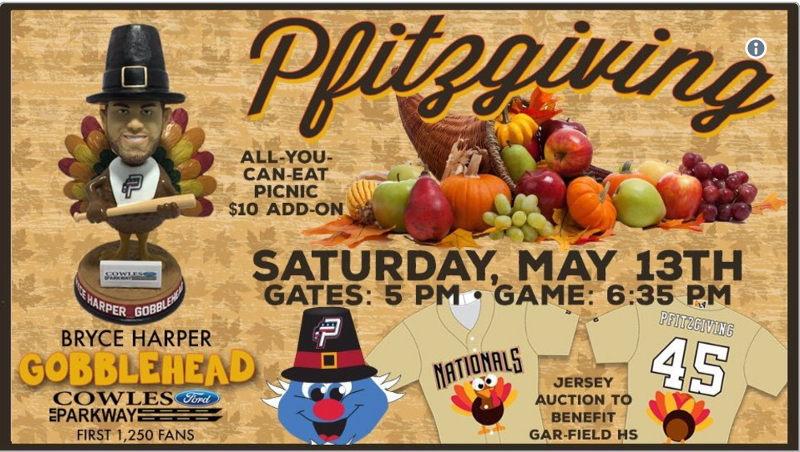 Welcome to the Promo Spotlight! Each month I will look at some of the best promotions that have taken place around the sports world and share them with you.
Promotions play an important part in enhancing the fan experience and can sometimes be the deciding factor in someone going to a game or not. From ticket specials to giveaways, promotions are a great way to engage fans and give them a little "something extra."
https://frontofficesports.com/a-look-at-the-charleston-riverdogs-legalize-marinara-night-cef75b4b409f
From food appreciation nights to celebrating a legend, the month of May had it all. So who kept their fans full and had the best promotions? Keep reading to find out!
---
Vin Scully Commemorative Microphone Statue: Los Angeles Dodgers, 5/3: It's baseball's first season without legendary broadcaster Vin Scully. On May 3, the Dodgers celebrated his 67 years of broadcasting by making him the 11th member of the team's Ring of Honor. To make the night more special, the first 40,000 fans through the gates received this commemorative microphone statue. It's the perfect way for fans to remember Scully at home.

Bryce Harper Gobblehead: Potomac Nationals, 5/13: The Potomac Nationals proved it's never too early for turkey. Such was the case on May 13, as the team celebrated Pfitzgiving, named after their ballpark, Pfitzner Stadium. In addition to wearing turkey-themed jerseys and hosting an all-you-can-eat picnic, the Nationals gave away this phenomenal Bryce Harper Gobblehead. Half-man, half-turkey, this gobblehead will take Thanksgiving to the next level for Potomac fans.
Pork Roll Appreciation Night: Trenton Thunder, 5/19: The Trenton Thunder helped their fans get ready for summer in a delicious way with their Pork Roll Appreciation Night. The first 1,000 fans ages 21+ received a grill set and everyone at the game got free pork rolls. Fans were also able to enter a giveaway for a Traeger Grill. Talk about a tasty night at the ballpark!
Kuma Bear Hoodie: Seattle Mariners, 5/20: Mariners starting pitcher Hisashi Iwakuma is nicknamed "Kuma," which means "bear" in his native country of Japan. To commemorate this, the team gave away these zip-up hoodies with a bear face on the hood. It's a great (and adorable) addition to everyone's favorite lounge wear.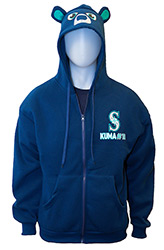 Chewbacca Koozie: Washington Nationals, 5/27: With the popularity of Star Wars Nights, it can be difficult to find a unique giveaway. However, the Nationals were able to find a way to be different with this giveaway that pays tribute to everyone's favorite Wookie. Koozies are practical and who wouldn't want a Chewbacca-themed one? No word on how it helps fans with their Chewie roar.
---
Front Office Sports is a leading multi-platform publication and industry resource that covers the intersection of business and sports.
Want to learn more, or have a story featured about you or your organization? Contact us today.
If you liked this, click the???? below so other people will see this here on Medium.