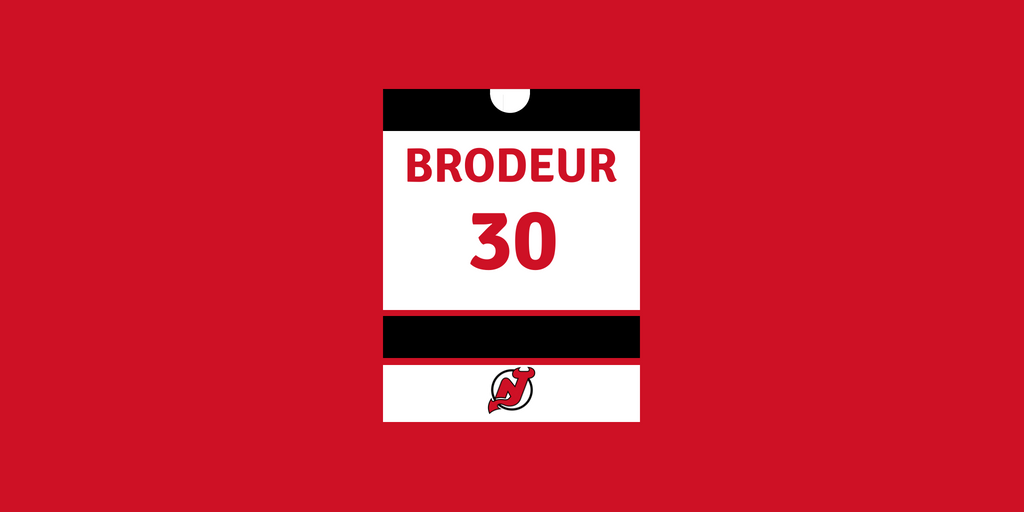 If you were to ask the NHL's all-time winningest goaltender what his next biggest challenge would be outside of becoming the only netminder to win 600-plus games over 22 years, one wouldn't normally expect that answer to do with taking a role on the business side of the sports industry.
Having spent the last four years as an assistant general manager with the St. Louis Blues, Martin Brodeur, 46, will step into the role of executive vice president of business development for the New Jersey Devils, a franchise that he helped bring three Stanley Cup championships to in 1995, 2000 and 2003.
While not the same challenge as having to stare down a slapshot from an offensive superstar, Brodeur is looking forward to the opportunity to learn the other half of the business and spend some more time at home.
[mc4wp_form id="8260″]
"At first, I definitely wanted to stay in hockey," he said. "I spent quite a bit of time with the general manager in St. Louis and was able to see a little bit about the business part. Hockey is something I've done all my life – but when you get to this level it's really time-consuming, and I have an eight-year-old at home. When New Jersey offered me this position, I knew it wasn't X's and O's; but the business side of the organization intrigued me, and the chance to work with Hugh (Weber) and Scott (O'Neil) was really appealing."
https://twitter.com/NJDevils/status/1034765658095902721
Brodeur, who is a legend in all aspects of the word inside and out of the Devils franchise isn't worried about the aura of "Martin Brodeur, the hockey player" getting in the way of "Martin Brodeur, the businessman."
He is embracing it.
"I worked really hard during my career to be a good player; there's always a learning curve, but there are no better executives than Hugh Weber and Scott O'Neil in the front office to teach me, and that's motivating. I've played for over 20 years in this market and built a lot of relationships and I look forward to tapping into those relationships while I'm doing this new job."
While a new challenge, Brodeur feels prepared going into a role that is different than anything he has ever done before because of his relationship with both Lou Lamoriello and Luc Robitaille.
A player at heart, Brodeur sees himself playing an integral role in being able to bridge the gap between the business side of the organization and player side.
"There are a lot of places that I could be really effective. I played for so long, and I played in a different era. At the end of the day, we are running a hockey team and the hockey team needs to be successful. You need the business to support the players, and the players will help the business in the way they play on the ice. It will be nice to help build the relationships and be a bridge between the hockey and business sides of the organization."
As for what a successful tenure in his new role looks like, Brodeur is looking to learn everything he can first and then go from there.
"The first few days in New Jersey are about meeting the new team, and each part of that new team – sponsorship, ticket sales, promotion, branding; I want to get to know the people I'm going to work with. People are most important first. After that, it will all move quickly."
[mc4wp_form id="8260″]
Understanding everything is going to be a transition, he wants to take it slow and make sure his feet are solidly underneath him in a way that he can make the biggest impact possible for the organization.
"We want to move forward, and this is the right time. The Devils are a team that is now turning a corner, Ray (Shero) has done a great job putting together a team on the ice that will help drive the business. The business is in the top-10 in the NHL in a number of categories. There is an extraordinary number of people coming through the Prudential Center each year, and we have so many parts to this business – the Prudential Center, the 76ers, the esports properties. This is a chance to look down the road and towards the future, and I want to be successful. I'm happy to be part of our growing company."
If his career in business is anything like his playing career, the NHL might have to make some new rules.