For many college sports fans, the return of NCAA football was a huge relief. Others will need to wait until Thanksgiving weekend when college basketball begins the regular season to see their favorite schools compete on national television. Without a football program, this is the case for the Marquette University Golden Eagles.
Just after championships for spring sports were canceled in March, Torrey Ball and Brian Morgan of Marquette's marketing and ticketing staff found themselves having to do more with less to engage fans over the summer.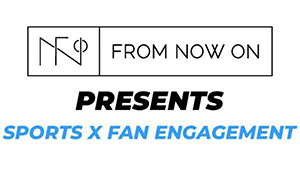 The two relied on launching a number of initiatives through Marquette's official app, which has been downloaded upwards of 14,000 times. This includes trivia games, improved digital ticketing, a new rewards program, and an official podcast.
"The podcast provided us a sponsorship asset, but also provided a branding tool and an opportunity where we used to be pretty silent in the sports world," Ball told Front Office Sports. "So we pushed that through the app and multiple other media channels. The other one was our rebranding of our name of our mascot. So that was an opportunity in that period to really still drive athletics branding into the institution and connect with people."
Until recently, the Marquette basketball program played home games in the Bradley Center. A move to a bigger arena in Milwaukee's Fiserv Forum three years ago prompted several changes. Namely, the Golden Eagles made the move to all digital ticketing through their app. When fans are able to return to games in person again,
"We had a lot of conversations going on but we decided to go with From Now On to enhance our ticketing platform and give our fans a more seamless experience," Morgan stated. "What would drive better customer service for our fans on tickets knowing that we're going to be all digital ticketing moving forward? As you might know, at our level, staffing is not always at a great level. So having something available that you can utilize and just update automatically without a lot of human labor, intensive driven content is helpful."
Utilizing the mobile app, the Marquette staff are able to send push notifications to fans with regards to ingress, egress, promotions, and more. Being able to serve ads within the mobile app also provides more inventory for the sponsorship team to sell.
In addition to initiatives through the app, Marquette also hosted virtual watch parties for classic games along with DJ sessions via Instagram Live. The app remains the most important piece of Marquette's fan engagement strategy, however.
"It's the hub for fan engagement and action, as it comes to game day and not just for men's basketball or fall sports, but for all Marquette sports."