Each month I will look at some of the best promotions that have taken place around the sports world and share them with you.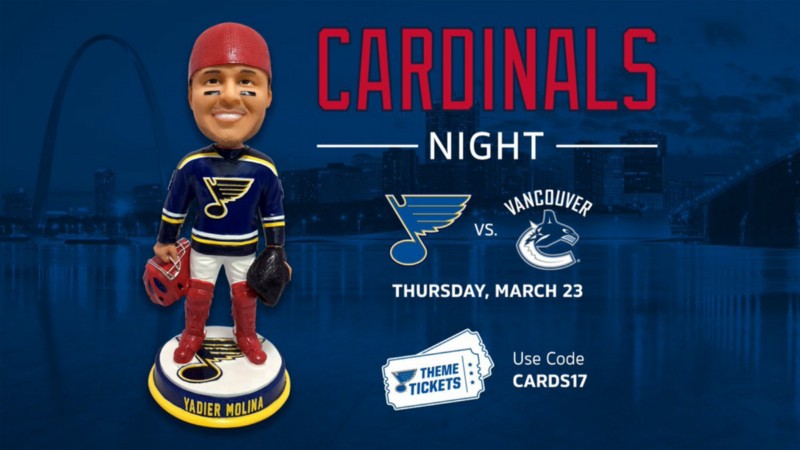 Welcome to the Promo Spotlight! Each month I will look at some of the best promotions that have taken place around the sports world and share them with you. Promotions play an important part in enhancing the fan experience and can sometimes be the deciding factor in someone going to a game or not. From ticket specials to giveaways, promotions are a great way to engage fans and give them a little "something extra."
March continued 2017's strong promotional schedule with some very out-of-the-box giveaways. Keep reading to find out what unique items were given to fans in March.
Grizzlies: Marc Gasol Grill Set (3/11)
Most grill set giveaways are simply grill tools — spatula, tongs, and a basting brush. While this Marc Gasol set only includes a spatula and basting brush, it also comes with Gasol's recipe for grilled branzino with lime and herbs. The Grizzlies promoted the night with a fantastic video of Chris Vernon and local chef Kelly English making the grilled branzino. I really like how the Grizzlies made the promo unique by featuring a recipe and using the video to promote the giveaway.
.@ChrisVernonShow + @kelly_english + @MarcGasol grill set = MASTERPIECE!

1st 4,000 fans get one tomorrow: https://t.co/b7XYZGgO7s pic.twitter.com/atJGnZvFKz

— Memphis Grizzlies (@memgrizz) March 10, 2017
Wild: Goalie Glove Oven Mitt (3/21)
This is a really clever way to tie in a critical piece of hockey equipment with a critical kitchen item. The design of the mitt is really cool, too. Like a goalie glove protects the goalie's hands, I'm sure this oven mitt will do a great job protecting fans from hot dishes.
All fans in attendance at tonight's #SJSvsMIN game receives a #mnwild goalie glove oven mitt 😁 pic.twitter.com/1qxqsBBUut

— Minnesota Wild (@mnwild) March 21, 2017
Redwings: Kids Goalie Mask Bank (3/12)
Not only is this a promo kids will love, I really like how the Redwings were able to get a sponsor for it that is related to a savings program — Michigan Education Savings Program. It's a great way for the company to get their name out there while also motivating kids to save their money for the future.
First 2,500 kids at tonight's game will take home this goalie mask bank courtesy of Michigan Education Savings Program. #LGRW pic.twitter.com/BnoLirvEPe

— Detroit Red Wings (@DetroitRedWings) March 12, 2017
Sharks: Brent Burns Grill (3/12)
When I first saw this giveaway, I thought it was for a grill set (like the Marc Gasol one above). I quickly realized it was the type of grill like Nelly sang about in 2005. I love how they were able to take a goofy, popular item and make it unique to hockey, especially one of their own players. Brent Burns, the feature player for the giveaway, is missing three of his teeth.
Bringing grillz back like it's 2005. Except with less bling.

All fans in attendance tonight will receive one: https://t.co/3YMxNmOKco pic.twitter.com/aDhhseLEqJ

— San Jose Sharks (@SanJoseSharks) March 12, 2017
St. Louis Blues: Yadier Molina Bobblehead/Cardinals Night (3/23)
Baseball season is right around the corner, and the Blues celebrated by hosting a "Cardinals Night" and giving away this Yadier Molinda bobblehead. The bobblehead has the perfect balance of hockey and baseball themes. Plus, I love it when teams have theme nights to honor other teams in their city because of the unity and support it shows.
It doesn't get more #TeamSTL than this.
Use code CARDS17 to get your @Yadimolina04 #stlblues bobblehead March 23 🎫 https://t.co/172QkqnQhu pic.twitter.com/QXK3nG719G

— St. Louis Blues (@StLouisBlues) January 4, 2017
---
Front Office Sports is a leading multi-platform publication and industry resource that covers the intersection of business and sports.
Want us to learn more, or have a story featured about you or your organization? Contact us today.