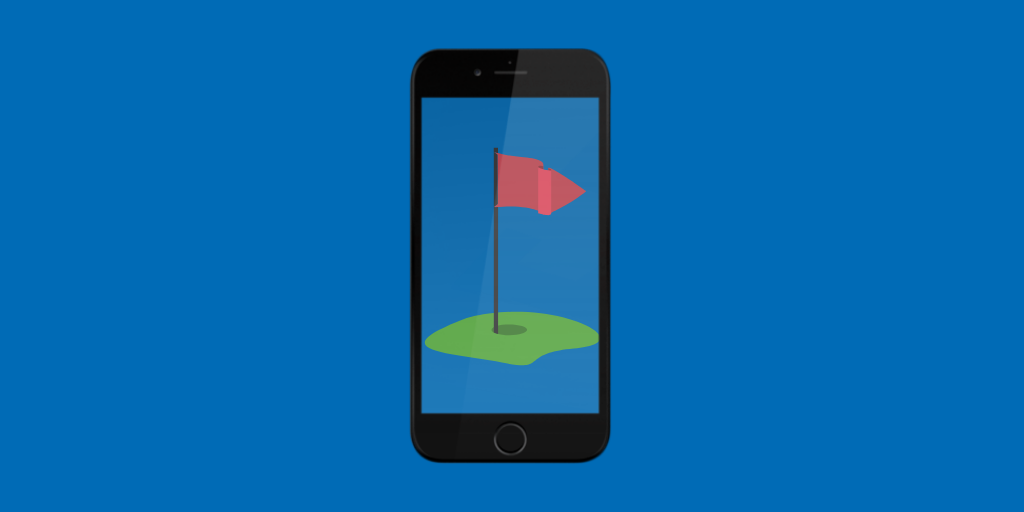 (*BFWD is a proud partner of Front Office Sports)
"Building your personal brand."
It might be the hottest buzzword/phrase in the industry since "experiential marketing."
Every conference you attend, most every video you watch, and if you find your way into #sportsbiz Twitter, you are likely to see a tweet or two about the subject.
So what really is personal branding? Many think it's about just being active on social media, or for someone who wants publicity or credit for something you've done. But really, everyone has a personal brand, whether you put effort into building it or not.
"Your personal brand is what you have to offer, how you add value to the world and what others come to you for, and this applies to everyone," says Patty Hubbard, co-founder of BrandForward. "With our athlete clients, we start by asking them 'what do they want to be known for?' and encourage them to take an active role in building their brand, because when you don't guide and cultivate it, you allow your brand to be defined on your behalf."
Seeing an opportunity to bring more value to their golfers, the LPGA has jumped in feet-first to provide their membership with an introduction to brand building and how they could think about building their individual brands.
"In years past, the majority of our development would be done with our athletes once they made it to the LPGA," said Heather Daly-Donofrio, chief communications and tour operations officer for the LPGA and former 10-year veteran of the Tour. "We realized that we really needed to get to them before they graduated to the LPGA so they could hit the ground running and be in a position to be as successful as possible once they came on Tour."
[mc4wp_form id="8260″]
Not only are they preaching it to them, but they have also found ways to create tangible experiences for them to learn how to be better and more deliberate about their brand, both online and in-person.
One of these ways was through a series of branding workshops they put on in collaboration with BrandForward (BFWD) which focused on everything from understanding a personal brand and defining your narrative to building your community and bringing your brand to life.
Originally meant for rookies, golfers like Maia Schechter and Leslie Cloots, who are now multi-year veterans on the Symetra Tour, joined in the workshops and were able to take away learnings from the experience.
"It was a good introduction to branding, and to things I didn't even know about in general," said Schechter, who, alongside Cloots, hosts a podcast called "Birdiecast". "Although we started the podcast before we had the workshops, we were able to use what we learned to create a better social media strategy, a better overall brand narrative, and an actual marketing plan."
The podcast has turned into a way for the duo, who spend much of the year on the road and at golf courses, to have a creative outlet that both takes their minds off of the grind as well as has helped them add another set of skills to their arsenal.
SEE MORE: Los Angeles Rams Players Get Playbook for Personal Branding
For the past 20 years, BrandForward's co-founders Patty Hubbard and Stephanie Martin have helped companies, brands and major sporting events create brand strategy and narratives to connect with their target audiences. Last year, they decided to launch BrandForward to take their expertise and experience with brands like Beats by Dre, Nike, Super Bowl, and the America's Cup, and help athletes to develop their own individual brand strategies.
"Having worked closely with professional athletes throughout our careers, we saw a huge disparity in the opportunities and resources available to different athletes," says Martin. "Through BrandForward, we wanted to focus on helping athletes not only tell their own unique stories, but also be heard."
The biggest takeaway from the workshop for golfers like Schecter and Cloots was that you can begin building your brand at any time. As long as they were deliberate about their approach and ready to put in the work, they could begin to working on it today and see results almost immediately.
"I think one of the big things that they were talking about was starting to build your brand now" said Cloots, talking about the three different sessions. "You can't just start when you're on the LPGA, you should start it now."
[mc4wp_form id="8260″]
As for Daly-Donofrio and the LPGA, it's all about making sure they're helping their players be as prepared as they can be, to be successful both on and off the course, no matter where their career may take them.
"To be putting time into thinking about who they are as an athlete and as a person, both on and off the golf course, and how they can translate that into expanding their own profile and their own reach is a good thing for them and a good thing for the Tour."
(*BFWD is a proud partner of Front Office Sports)