In the United States, there are roughly 180 million users of OTT streaming services. For reference, OTT services are defined as any type of video or streaming media that provides a viewer access to movies or TV shows by sending the media directly through the internet. Worldwide OTT media revenue is expected to reach 158.84 billion dollars by 2024.
Live video from OTT channels can be monetized in a few different ways. Mainly, networks, teams, and leagues can earn revenue from advertising, sponsorship, subscription fees, PPV, or some combination .
These models require organizations to have access to tools that enable them to be set up like a true media company. Brightcove has helped several notable sports organizations create a sort of "mission control" for their video distribution and take advantage of OTT's rise in popularity.
Organizations like the English Premier League, Australia's National Basketball League, Stadium, and the USGA have partnered with Brightcove in order to leverage and distribute their content in ways that fit their monetization goals.
For example, while plenty of golf fans in the United States were able to watch the most recent U.S. Open live on NBC, many more watched an enhanced second screen experience with views of specific holes, specific competitors, certain camera angles, or alternate audio feeds. There's also potential for more viewers to watch on-demand video following an event. This includes highlights, interviews, or other original programming. Viewers can even create a multi-view experience where they are watching several different feeds on the same device. All these different feeds within one app allow for multiple new revenue streams at once, depending on the monetization strategy an organization wishes to utilize.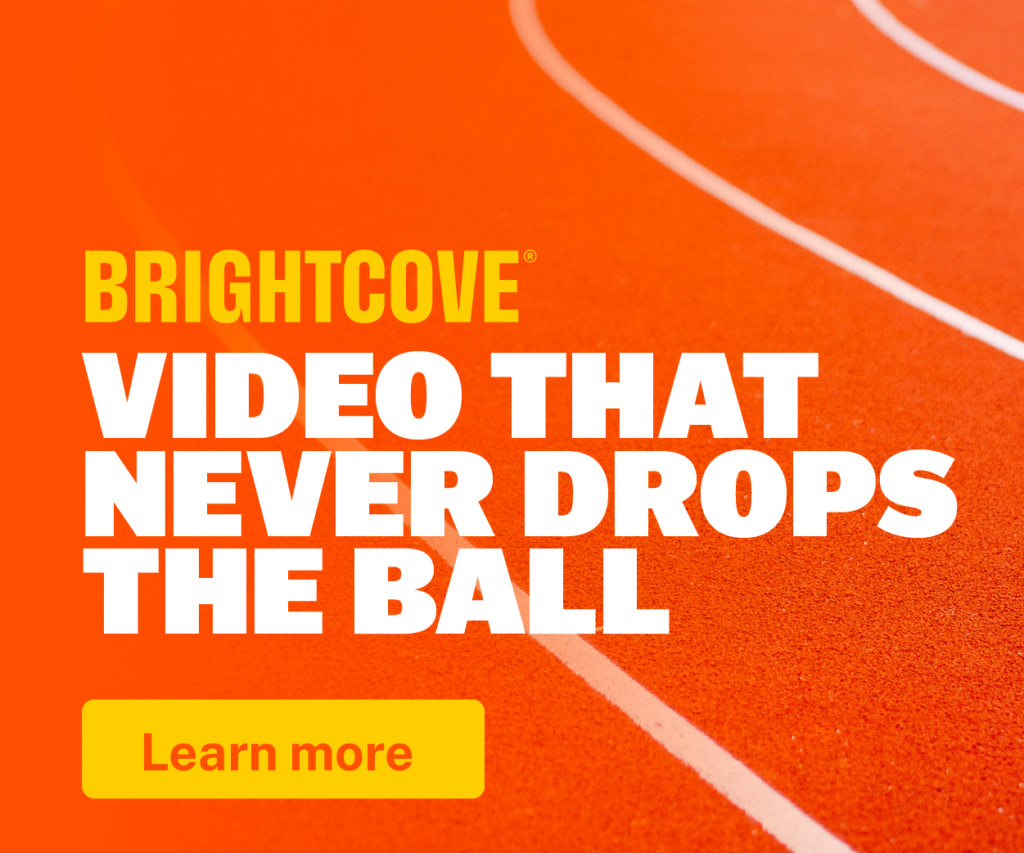 In a recent conversation with Front Office Sports, Phil Green, strategic accounts – media at Brightcove spoke to the effectiveness of his company's solution in helping clients increase revenue and reach a broader audience.
"Working in conjunction with our great group of sports partners, they're seeing increased viewership time and increased engagement," Green said. "Whether they're delivering exposure for their sponsors or someone who's paid to watch the content or a viewer who authenticates via their MVPD, it drives business value. That is critical to their success and to our success. We love growing with our partners and that's what we've seen happening throughout the pandemic."
With server-side ad insertion, organizations using Brightcove can avoid ad blockers while running ads before, during, and after a video whether it is live or on-demand. Viewers can be reached through desktop, mobile, game consoles, connected TVs, and smart TVs. And metrics can be provided to advertisers from a broadcast or streaming session easily right from a dashboard.
"We are mission control for our partners and our products allow them to drive their video business," Green concluded. "The support that we provide, like smart tools for live monitoring, eliminates a lot of the redundancy that goes into a video or media company. Our partners are going to generate revenue and their fans are going to be thrilled with what they're able to deliver."