See which teams matched their promotional heat with the summer heat.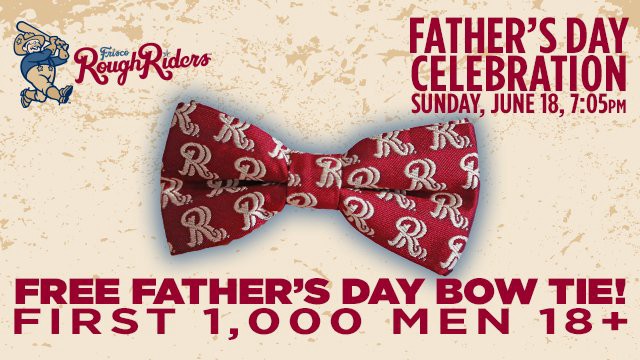 Welcome to the Promo Spotlight! Each month I will look at some of the best promotions that have taken place around the sports world and share them with you.
Promotions play an important part in enhancing the fan experience and can sometimes be the deciding factor in someone going to a game or not. From ticket specials to giveaways, promotions are a great way to engage fans and give them a little "something extra."
Father's Day was the name of the game in June, but there were also some phenomenal giveaways not related to Father's Day.
Chompers and Chew Chew Salt and Pepper Shakers: Hartford Yard Goats, 6/4
These salt and pepper shakers are a fun mascot-focused giveaway. I love the hand-painted feel and the opposite color patterns they have. They're the perfect pair for sprinkling team spirit around Yard Goats fans' kitchens.
Buster Hugs Blanket: San Francisco Giants, 6/9
Buster Posey is known for his hugs, and I love that the Giants found a fun way to incorporate them into a giveaway. Not only is it a practical item, but fans will be able to get a Buster Hug whenever they want. Now, how do I get my hands on one?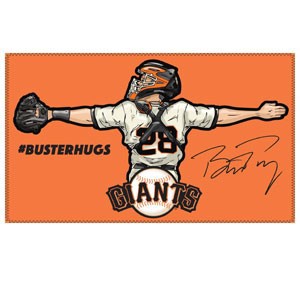 Travel Pillow: Jax Jumbo Shrimp, 6/17
This is pure brilliance by the Jumbo Shrimp's front office. The shape of the Jumbo Shrimp is perfect for a travel pillow and making it look realistic is even better. Fans who travel with this "Promo of the Year" candidate will make all other travelers jealous.
Father's Day Neck Tie: Trenton Thunder, 6/18
I like that the Thunder opted for a subtler design with their Father's Day neck tie. Dads can easily wear this tie to work or events and show their team pride without being obnoxious. Plus, using one of their bat dogs to promote it is adorable.
Bow Tie: Frisco RoughRiders, 6/18
Keeping with the Father's Day apparel giveaways, I really like this bow tie the RoughRiders gave away. Bow ties are fun in general, but they're even more fun when you get to rep your favorite team. It's another dressy item that dads can wear to support their favorite minor league team in a subtle way.
Fire up the Grilli BBQ Apron: Blue Jays, 6/18
This is a very punny giveaway by the Blue Jays. Player-themed aprons are always a great way to mix up the traditional apron, so I love what the Blue Jays did. Plus, Jason Grilli's name is perfect for the occasion.
---
Front Office Sports is a leading multi-platform publication and industry resource that covers the intersection of business and sports.
Want to learn more, or have a story featured about you or your organization? Contact us today.
If you liked this, click the???? below so other people will see this here on Medium.