YouTuber-turned-boxer Jake Paul returns to the ring Saturday night to fight former UFC star Nate Diaz at the American Airlines Center in Dallas.
But perhaps more significantly, the co-feature pay-per-view bout will see Amanda Serrano (44-2-1, 30 KO) defending her undisputed featherweight world championship against Heather Hardy (22-2, 1 no-contest, 4 KO), a rematch of their 2019 clash, which Serrano won by unanimous decision.
The biggest difference nearly four years later: fight purses. As with other star boxers like Claressa Shields and Katie Taylor, Serrano is taking career highs in pay.
Though she wouldn't divulge the exact numbers, Serrano did confirm with Front Office Sports that upon signing with Paul's and his advisor Nakisa Bidarian's Most Valuable Promotions in 2021, her per-fight paychecks have been "six figures and seven figures."
For Hardy, the fight presents her first six-figure fight purse in an 11-year boxing career.
"Let me put it to you like this — I'm making five times what I made for my world title fight," says Hardy, referring to her HBO-televised win over Shelly Vincent in 2018, which made WBO featherweight world champion. "It's the first fight I've ever had that I don't have to sell tickets for."
Though the gender wage gap in boxing is showing signs of improvement, there is still a long way to go toward making it equal. Serrano and Hardy don't need to look too far back in their own histories to pinpoint just how tough a journey it has been.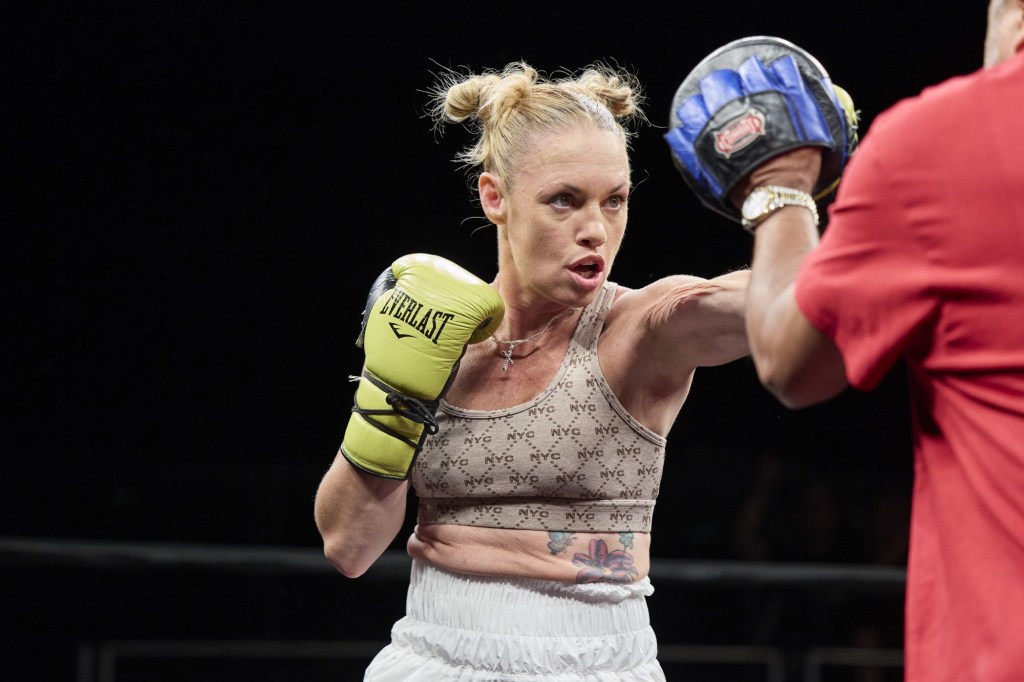 Making Ends Meet
Throughout her career, Hardy, a single mom, has trained clients in boxing just to survive financially — and at times has had to pay out-of-pocket for fights as compensating her coaches and trainers cost more than the fight purse she received. She even dabbled in mixed martial arts with Bellator MMA.
Hardy says it took an unexpected grand gesture from a comedian just last month for her to momentarily stop training clients, while training for her own fight, for the first time in her career.
"Louis C.K. kind of stepped in for me in the beginning of July and was like, 'You know what Heather, give me a dollar amount what it's going to take for you to stop working and focus on training,'" she reveals about the controversial comedian who shares a mutual friend with Hardy. "He kind of wrote me a check and said 'Here, no more work for you.'
"I probably cried for two days. That never happened in my career."
Serrano can relate. Despite being one of the most decorated boxers of all time and a seven-division world champion — only Manny Pacquiao has titles in eight weight classes — she also spent much of her career training clients to make ends meet and delved into MMA.
That all changed when she linked up with Paul. The Paul-Diaz event marks the fourth fight card that Serrano will share with Paul — three of which she's been placed in the co-main event spot.
That has been a game-changer — one that Paul, who touts nearly 50 million followers between YouTube, Instagram, and Twitter, has been proud to assist with and highlight.
"Let's be very clear — Amanda Serrano is one of the best boxers of all time, male or female," Paul tells FOS. "It blew my mind that she was making the money she was, because she put in the work in the gym and deserves the big paydays, just like anyone at the top of their craft.
"We've been able to utilize my platform and shine a light on this issue. I want to continue to ensure [women] get the biggest paydays of their careers each time they step into the ring."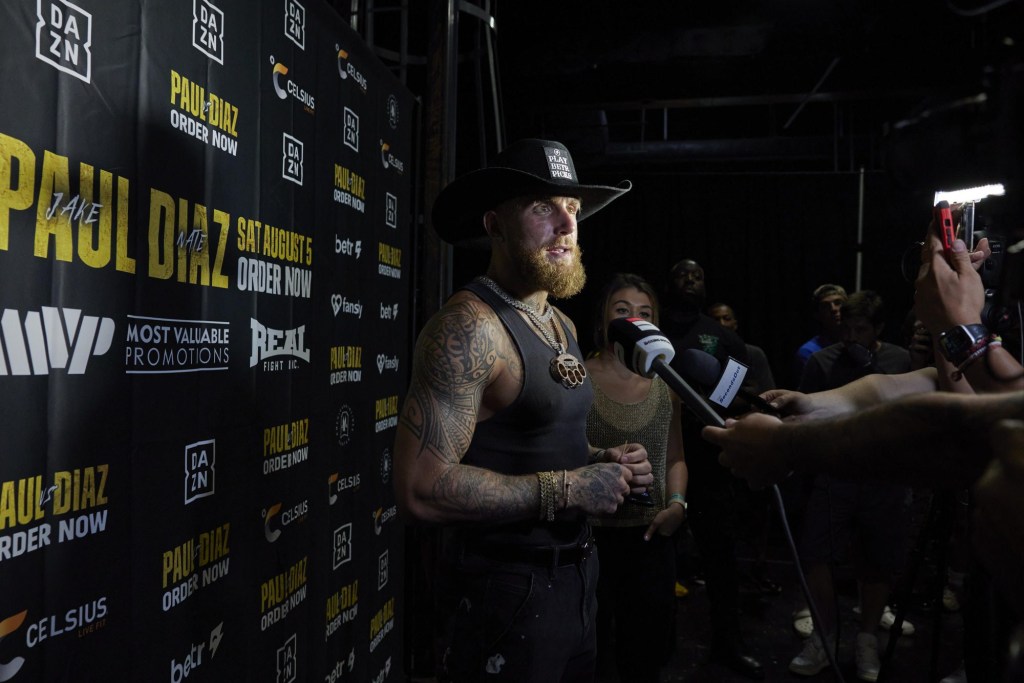 Numbers Don't Lie
When Terence Crawford defeated Errol Spence Jr. last weekend in Las Vegas, he joined Shields as the only boxers to be crowned undisputed world champions in two different weight divisions.
Mark Taffet, Shields' manager and a former HBO senior vice president, says "Claressa's purses have steadily increased since she turned pro," yet "she still is — as are all female boxers — underpaid by a wide margin compared to their male counterparts."
Taffet believes "there is a three-to-one disparity in pay in favor of men" in boxing.
"I've seen what men have gotten in various fights on the premier networks in the sport, non-pay-per-view fights," he adds. "And I've seen an awful lot of men get a million-and-a-half dollars for fights where I thought they would be paid a half-million. For a woman to get paid $500,000 — other than Claressa, Katie and in her last few fights, Amanda — is extremely rare and almost never seen."
Taffet concedes that beginning pro boxers — male and female — don't have much of a pay disparity when they're starting out with low purses. However, he says the real wage gap comes when fighters hit the televised portion of a card, especially a co-main event spot.
Years ago, Hardy says she made a 10-round title defense for $7,000. She says a male boxer with the same record followed her and made $150,000 to work the same amount of rounds.
Last April, Taylor and Serrano were the first female boxing headliners in Madison Square Garden's history. A sold-out crowd of 19,187 fans packed "The World's Most Famous Arena, while a global audience of 1.5 million watched on DAZN as the Irish superstar edged Serrano in a thrilling split-decision worthy of Fight of the Year honors.
Five-and-a-half months later, Claressa Shields and rival Savannah Marshall headlined the first all-women boxing card in the United Kingdom's history. The fight at London's O2 Arena in London became the most-watched event in women's boxing history, with over 2 million viewers on Sky.
The audience for women's boxing has arrived — even if the compensation hasn't.
The imbalance is, of course, a microcosm of the gender wage gap that exists in society. According to the Pew Research Center, "women earned an average of 82% of what men earned," in 2022, and "that gender gap in pay has remained relatively stable in the United States over the past 20 years or so."
"One of the main reasons I got involved with Claressa Shields was because I saw the great injustice being done to females in terms of opportunities and compensation," Taffet says. "And I thought it was time to make a difference."