"There's so much money in this industry, and I don't think they're spending it right," YouTuber-turned-boxing star Jake Paul says about the sports betting business during a conversation we're recording for my Front Office Sports podcast.
In August, he announced a successful $50 million Series A funding round for new microbetting and media company Betr, of which he's president and co-founder.
Betr investors include co-owners of the San Francisco 49ers, Boston Celtics, and Miami Marlins along with Paul's own Anti Fund and celebrities like rapper Travis Scott and former NFL player Richard Sherman.
The service's app officially launched as a free-to-play experience on the first day of September.
Real money betting won't arrive for a few months as the company chases down state licenses and makes nice with U.S. regulators.
Paul's partner in Betr is CEO Joey Levy, another twentysomething entrepreneur who established himself in the space as a co-founder of Simplebet, a technology company that powers Betr and other services. Simplebet also participated in Betr's Series A round.
"A big part of this idea of me wanting to partner with someone like Joey was because I saw how much money these other sportsbooks were paying me for my fights, for like two hours worth of sponsorship," Paul elaborated.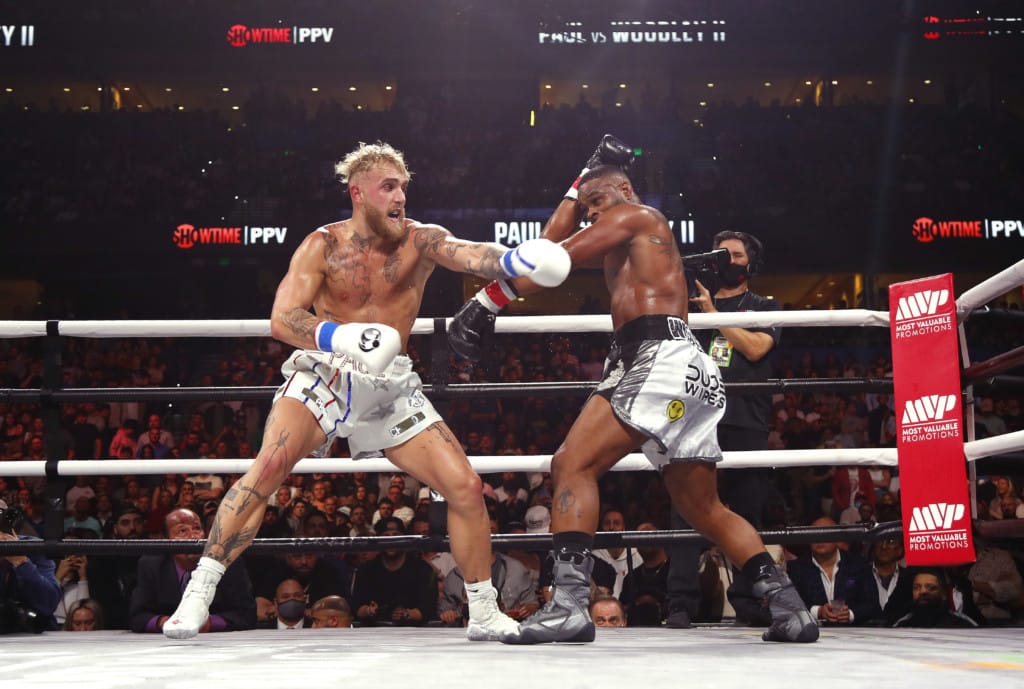 Breaking Through
The undefeated 5-0 boxer claims he turned down $40 million in potential sports betting company sponsorships in favor of building Betr.
He hosts a podcast, "BS w/ Jake Paul," under the Betr banner — an effort to realize the company's media ambitions alongside its betting ones.
"Just like in boxing, I see a market that's old, outdated, and archaic," Paul said about sports betting. His goal is to make gambling palatable for the TikTok generation.
"The parlays and the minus-3000 odds, no one knows what that means," he said, making a case for the simplicity of microbetting, where users wager smaller bets on lower stakes outcomes like whether the next play in an NFL game will be a pass or run.
If Paul has his way, Betr will do for sports betting what Robinhood did for trading stocks.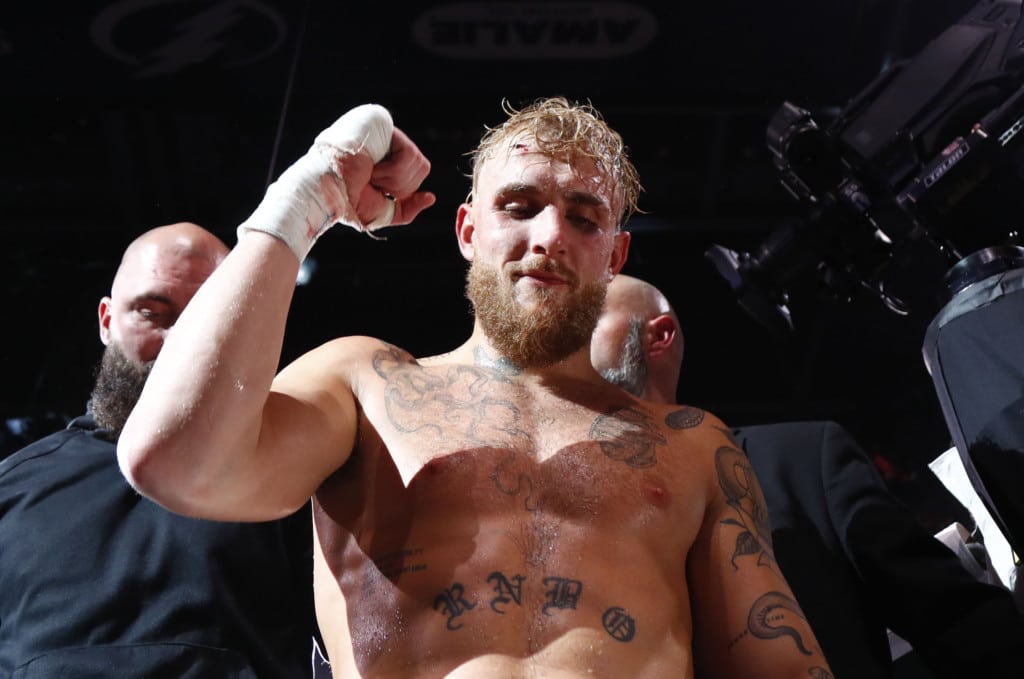 A Fighting Chance
In the meantime, Paul still has a boxing career to maintain.
The 25-year-old is reportedly set to fight UFC legend Anderson Silva in October — his first match since last December's victory over Tyron Woodley — though he was reluctant to share details when I asked for confirmation.
"It's a big name, biggest opponent yet, hardest fight yet," he said. "I'm excited because I know it's someone who will actually get in the ring with me."
Last week, UFC president Dana White — who's engaged in a longstanding public feud with Paul — said that "it's about time" the Problem Child takes on "a real fight" like the proposed bout with Silva.
The chief criticism of Paul's boxing career is that he hasn't fought any major active boxers, just other YouTubers, washed up celebrities, and past-their-prime MMA brawlers.
A 47-year-old Silva doesn't necessarily buck that trend, but he would still be the most qualified fighter that Paul has faced so far.
"I'm heads down," said Paul. "It's boxing, Betr, family, and sleep."