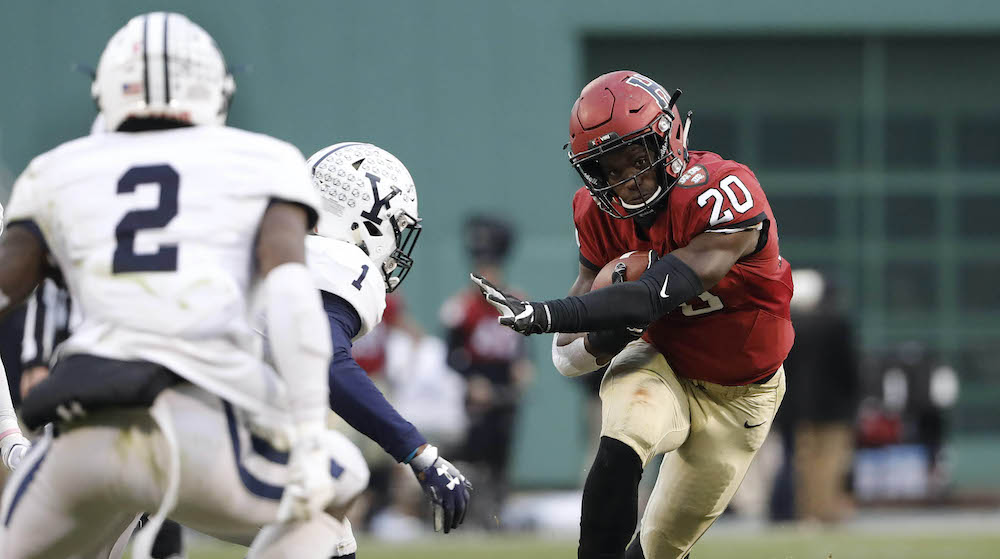 The Ivy League has canceled sports competitions in the fall as the coronavirus pandemic continues. The league reportedly won't entertain starting any sports until after January 1, 2021 – which means basketball won't start as scheduled, if at all.
"With the safety and well-being of students as their highest priority, Ivy League institutions are implementing campus-wide policies including restrictions on student and staff travel, requirements for social distancing, limits on group gatherings, and regulations for visitors to campus," the conference said in a release. "As athletics is expected to operate consistent with campus policies, it will not be possible for Ivy League teams to participate in intercollegiate athletics competition prior to the end of the fall semester."
The conference will allow practice and other athletic training for enrolled students, given those activities are structured to meet school and state regulations.
On March 10, the Ivy League became the first conference to cancel its postseason basketball tournament, setting off a domino effect that ultimately concluded with the cancellation of the NCAA Tournament. It was also the first Division-1 conference to cancel its spring sports calendar.
Plenty of eyes were watching to see what the Ivy League planned to do with the football season, but whether a similar trend follows is yet to be seen. The Ivy League isn't in the Football Bowl Subdivision and lacks the millions of dollars brought in with ticket sales and TV rights that could incentive major programs and conferences to play.
"We all pay attention to it, just to see what's out there, but I think their model is a little different than our model when it comes to football," West Virginia athletic director Shane Lyons, who also is the chair of the NCAA Division I Football Oversight Committee, told ESPN "Is it definitely going to impact what we do? As a whole, not necessarily. We have to look at what we're doing with testing and protocols and the safety and well-being of our student-athletes, making sure we're doing the right thing from that aspect of it, to see if we can fill any type of season."
Several Power 5 conference officials told The Athletic that the week of July 13 would be a crucial point in the decision making process and that school presidents were wary of being the first to pull the plug. There have already been several game cancellations, including games involving Historically Black Colleges and Universities and the Patriot League.
The Ivy League said it would decide on the remaining winter and spring sports competition calendar, as well as if fall sports would be feasible in the spring, at a later date.
Ivy League teams also generally field more sports than other NCAA Division I schools. Harvard fields 40 varsity sports, while Columbia's 29 is the fewest offered at an Ivy League School. Several schools in the conference have previously announced plans to reduce the number of students on campus during the fall. Princeton plans to only have freshmen and juniors allowed on campus in the fall, while sophomore and seniors would be allowed in the spring. On July 6, Harvard said that it would only invite around 40% of the student body back to campus this fall while all learning would be done remotely.