This feature is presented to you by the University of Nebraska — Lincoln Master of Arts in Business with a Specialization in Intercollegiate Athletics Administration.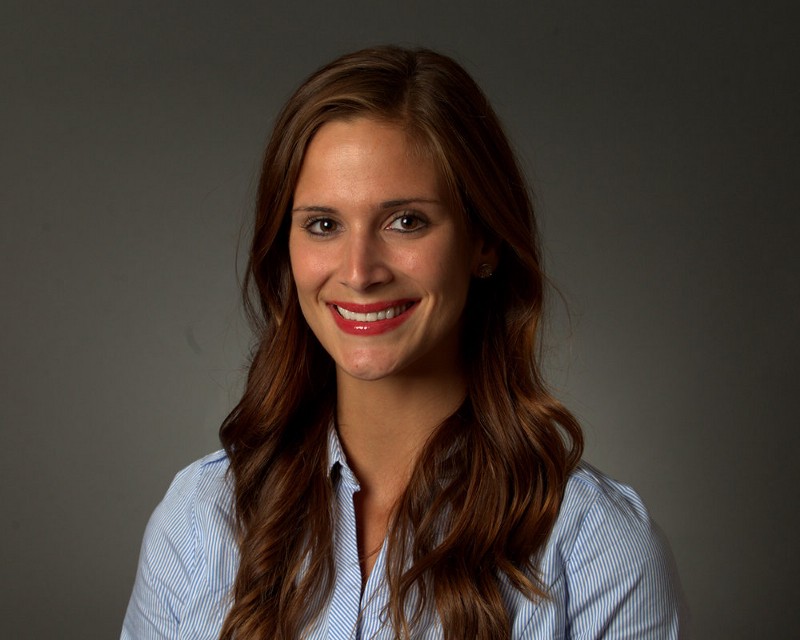 Trifecta. In the Derby City of Louisville, Kentucky, trifecta usually means correctly picking the order of first, second and third place in a horse race. But in this case, Christine Herring has done the trifecta of being a student-athlete, a coach and a senior administrator all at her alma mater in only eight years.
Currently the Senior Woman Administrator/Assistant AD at the University of Louisville, Christine Herring was on the track and field team at UofL, participating in events such as the heptathlon, high jump and hammer throw during her time as a student.
She graduated in 2008 with a degree in business administration with a concentration in marketing. Since then, Herring has had a few different roles at her alma mater, including an assistant coach for the track and field team, director of special events and assistant director of development before being promoted to her current role.
"I have been fortunate enough to have the opportunity to gain exposure in many avenues of athletics from marketing to coaching, fund-raising to special events and administration."
— Christine Herring
Her favorite part of her job is being able to work with the coaches and student-athletes. They're the reason why she has a job and makes it all worthwhile.
"We all have one common goal, which is to make sure our student-athletes are successful. It's a constantly evolving position, responsibilities can be added and challenges continue to pop up. I love being a senior women's administrator. I want to continue to grow within my position. I love what I do, who I work for and being at my alma mater."
Being a former student-athlete herself, she understands exactly what student-athletes go through on a daily basis allowing her to meet them where they are. Having been through it, Herring has a greater understanding of the juggle of being a student-athlete.
"I'm thankful I was once here, I was a student-athlete at Louisville so I know what it's like," she said. "I have been able to transfer what I learned as a student-athlete and apply it to being a better administrator."
Want more great content like this? Be sure to subscribe to our newsletter!
One of the greatest challenges in the beginning of her job was understanding her role and what purpose she serves. As a young female, having the confidence to deal with coaches is difficult.
"You're dealing with Type A personalities and being able to be upfront, open and honest and having hard conversations is one of my biggest challenges I have had," Herring added. "Managing people is the greatest and hardest part of my job because you have to have difficult conversations and draw hard lines which can be challenging."
She has had several mentors who have helped on her journey in collegiate athletics. One of which is Tom Jurich, Louisville's athletic director.
"He's not a micro-manager," she said speaking candidly about her AD. "Tom is the epitome of leading by example and if I'm not doing something right or going down the wrong path, he's very good at guiding me in the right direction."
With so many people wanting to work in college athletics, never being too good to do something is crucial in her eyes when it comes to finding success in this industry.
"You could be working in the business office or in development and someone sees that you're willing to do what it takes to make the institution grow, I think that's how doors are opened."
— Christine Herring