College football is better with Miami being relevant.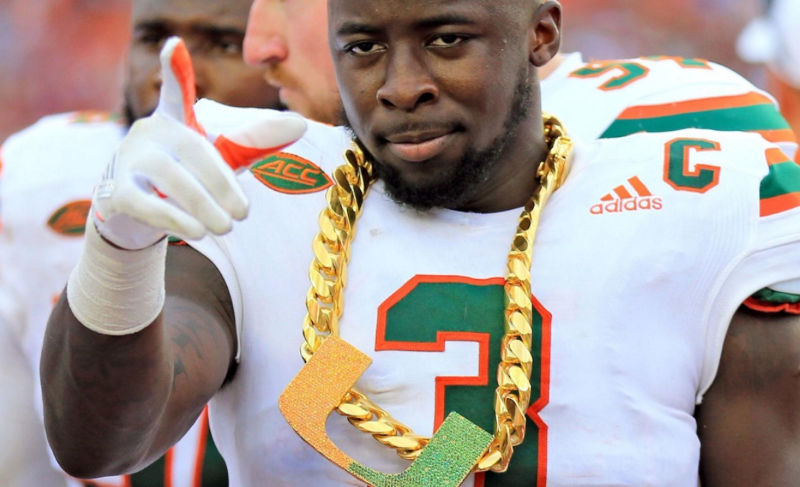 ESPN's first-ever College GameDay Built by The Home Depot from the campus of the University of Miami drew a 1.5 overnight, the show's highest-rating of the season.
Miami, Fla., was the №1 local market, earning a 15.6 rating. The rating is the market's second highest on record for a regular season game on ESPN's networks.
---
College GameDay's much anticipated matchup of (then) no. 3 ranked Notre Dame and no. 7 ranked Miami did not disappoint the network giant. The Canes, riding a new energy injected into the program by Coach Mark Richt, were out in full-force on Saturday as College GameDay rolled onto campus for the first time in school history.
This hype must have been felt by the players as they dismantled a higher ranked Notre Dame side, 41–8. However, the real winner from Saturday was ESPN as they drew their highest GameDay rating of the season according to Derek Volner of ESPN.
This was an important game for ESPN as the network has notably faced declining ratings and a number of high-profile layoffs in recent months. College GameDay, a Saturday 'must-watch' for college football fans across the country, remains an important piece of the network and this weekend's ratings are a reflection.
With the regular season coming to a close, ratings similar to Saturday can be expected over the course of the coming weeks and as bowl season looms on the horizon. You can find GameDay next week as they head to Madison, Wisconson to catch the Badgers take on the Michigan Wolverines in an important Big 10 matchup with potential playoff implications.
---
Front Office Sports is a leading multi-platform publication and industry resource that covers the intersection of business and sports.
Want to learn more, or have a story featured about you or your organization? Contact us today.