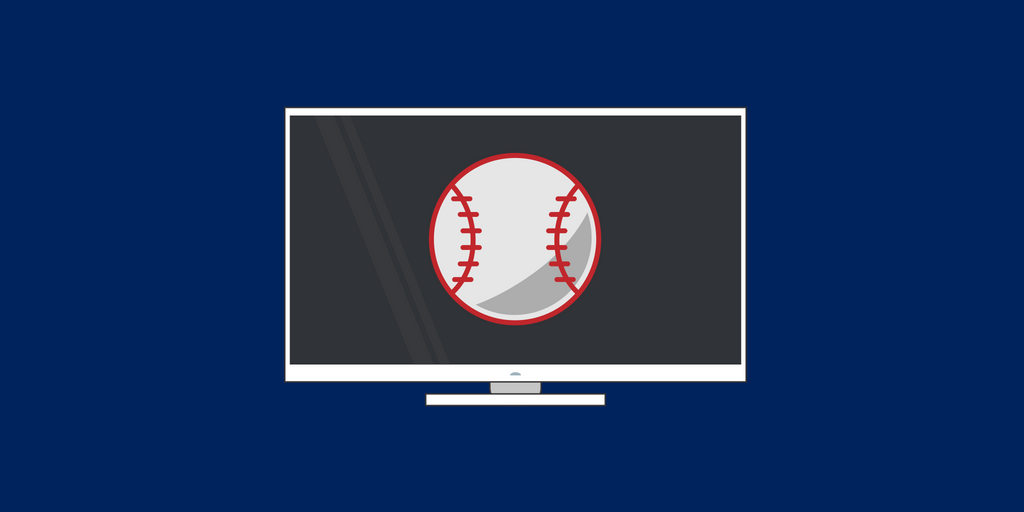 *This is the first part of a two-part series that examines MLB's "marketing problem." Click here for Part II*
Perhaps the only thing louder than all the long balls hit during this year's Home Run Derby were the complaints and heated chatter about Major League Baseball, league commissioner Rob Manfred, and what many perceive as a major marketing problem that is endangering the sport's popularity.
Much has already been said and written about the issue, but as Washington Post's Barry Svrluga summarized prior to the flagship event last month, "baseball finds itself at a point worth plenty of self-examination. There is less action, fewer balls in play, and perhaps not coincidentally, attendance is down…"
Highly respected baseball columnist Jayson Stark of the Athletic took the vociferous critiques a step further, warning that "if you spent a couple hours listening to them (Manfred and Tony Clark, the executive director of Major League Baseball's Players Association) talk about the state of the sport, as I did, you'd be terrified right now."
Digging into numbers league-wide, there is cause for concern while industry insiders assessed the state of the game during the sport's All-Star festivities last month.
Overall attendance is down 6 percent across the nation, the average game features successful offensive action — such as, for example, a base hit — only once every 10 or 11 minutes, and the average age of the MLB viewer is roughly 57, according to Barron's. In today's fast-paced digital age, people crave action and excitement — or else attention quickly drifts elsewhere.  
[mc4wp_form id="8260″]
Beyond the outside analysis, the event itself provided a stark reminder that "baseball and its leaders have yet to discover how to turn the greatest player of his generation — Mike Trout — into an icon of popular culture," Bill Shaikin of the Los Angeles Times noted. Baseball's biggest star is largely unknown outside of the core baseball crowd.
Henry Schafer, executive vice president of Marketing Evaluations, Inc., which is responsible for producing the oft-cited marketing metric known as the Q Score, measuring an athletes or celebrities' consumer favorability, marketing potential, and overall salience or popularity, noted that "while Trout may capture baseball's adherents, he has not really broken through in any broader way."
Schafer revealed that with an alarmingly low Q Score of 22, the world-class star could walk into a room and only one out of every five people would actually recognize Trout or know who he is. Yes, this is the guy that many expected to take the reins as this generation's Face of Baseball.
Major League Baseball is clearly missing a golden opportunity, and not just because of Trout's relative anonymity. Adnan Virk pointed out on ESPN that, "it's not just Mike Trout. It's Kris Bryant and other great personalities in the sport. That's an issue that baseball has to address." Virk went as far as to say that the league should look to "take a page from the NBA's playbook," when looking at how to market the sport and its stars.
Next Marketing EVP Paul Duffy helped shine some light on just what that means.
"The NBA is a much more individualized sport, and they've done a wonderful job with the personalities leading the sport," he said. "They're out there on social media, and it all goes back to the consumption model. They've embraced the next generation of fans, catering to the way they consume content and media online and in snippets."  
While plenty of columnists, commentators, and pundits have been all too eager to chime in, perhaps most alarmingly, MLB's inability to market itself effectively has also been getting highly criticized and critiqued by baseball players past and present.
During an appearance on ESPN's "Get Up!," Hall of Fame outfielder Dave Winfield literally called for the league to "ratchet it up," pointing out that "you know who NBA players are, you know who football players are. You don't know who all the baseball players are."
To Winfield, it's incumbent on Manfred and the league to make a more concerted effort to promote their athletes and get their names out there. Bryce Harper, the Home Run Derby winner and hometown hero of the D.C. All-Star Game, offered lukewarm support of the league in saying, "the players' association does an OK job… but it can definitely be better."
Longtime baseball scribe Ken Davidoff agreed. Having covered baseball for Newsday and now the New York Post, Davidoff has cut his teeth in one of MLB's biggest markets, yet has noted an alarming disparity in player awareness and recognition around the various leagues.
"Sports' respective schedules are a big driver," he said. "Baseball plays games roughly 13 out of 14 days; you get that off day, you're resting. Consider the sports' respective natures. First of all, the NBA is the only major American sport in which players don't wear any sort of protective headgear; you know what they all look like. They're also unusually tall, so they stand out."
Ted Berg, baseball expert at USA Today and For the Win, noted a major hurdle to MLB players gaining more recognition nationally. "Baseball requires an incredible commitment from fans following their local teams, so it doesn't lend itself to transcendent national stars." Making it even more difficult, Berg pointed also pointed out that "unlike in basketball, if you went to the park to see any one player, you have no guarantee whatsoever that they'll play any sort of significant role in the outcome of the game."
That makes it especially difficult to really establish that national fanbase and allow MLB to "do what they need to appeal to younger audiences, which it would seem is best done by minting superstars." 
On a commercial level, Colorado Rockies star Charlie Blackmon noted that he'd like to see the sport do more to "showcase its players," and take advantage of endorsement deals and sponsorship opportunities out there like "selling Wheaties; producing online content and behind-the-scenes-stuff…"
Meanwhile, Cleveland Indians shortstop Francisco Lindor astutely pointed out to ESPN's Jerry Crasnick that, "we are entertainers; people want to feel they're in the dugout with us or at shortstop with me, and able to interact with the guys on the field."
Yet, Major League Baseball frequently overlooks that.
Mike Oz of Yahoo Sports praised Astros manager A.J. Hinch for being prescient enough to notice the same thing.
"There's a ton of personality in our game, and our sport gets a little bit of a side-swipe at us that we are this boring sport methodically going through games. Yet if you allow the players to be themselves and showcase themselves, you're amazed at what you see," the 2017 World Series-winning manager noted.
The well-aware Hinch and Lindor are anomalies, as MLB does not do much to capitalize on this potential, and many times actually limits it. Earlier this season, the league chastised players for not conforming to highly regulated cleat colors and uniform rules as more players were wearing creative cleats and flashy compression sleeves to express a bit of their personality. The commissioner actually released a statement telling the league's players "not to wear their emotions, literally, on their sleeves."
It's missed opportunities and stifled endeavors like those noted above that have the sport's commissioner himself going on the record saying, "If I could trade the presence of our players on social media for the presence of the NBA players, 100 percent, I'd make that trade."
Manfred admitting that he'd not only make that trade — but would do so gladly and willingly — makes it evident that Major League Baseball is suffering from some serious marketing malaise at the moment. Berg astutely noted that "there are ways the league can and should improve recognition of its stars, and pettiness like fining guys for uniform violations because they wore custom spikes helps nothing." 
There's been a clear call for Manfred and MLB to improve their marketing strategies and start doing more to grow the popularity of their players and the game. When asked if MLB has a marketing problem — and if so, who is to blame — 58.3 percent of the readers of our Front Office Sports newsletter responded saying that, yes, baseball has a problem, and Manfred and the league are to blame.
[mc4wp_form id="8260″]
Suggestions range from not burying opportunities like the Futures Game — which provides the league with a great way to feature the next generation of talent coming up in the game — late on a Sunday night on ESPN, to relaxing some of the rules governing self-expression, and shining a spotlight on a game apparently overflowing with personalities instead.
Many experts believe that for baseball to get over its various marketing hurdles, a more concerted, collaborative effort between MLB and the Players' Association is required.
Now stepping up to the plate, Rob Manfred and Major League Baseball.
It's time to swing away.