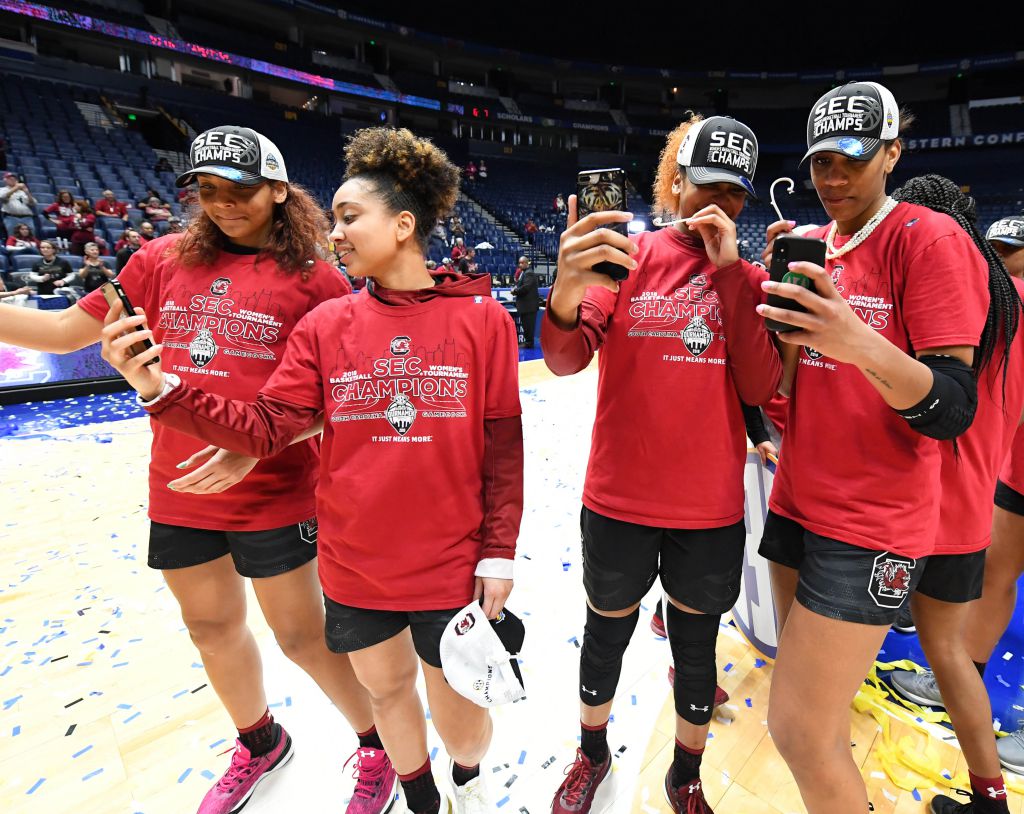 The world is constantly changing and that change is only expedited by the evolution of technology. In order to be prepared for the challenges that they will face on and off the field, young athletes will need to be equipped with the proper tools to succeed both physically and mentally.
Athlete success is core to the mission of both INFLCR and Teamworks, who recently announced a partnership. INFLCR Founder and CEO Jim Cavale and Teamworks Founder and CEO Zach Maurides will be hosting a webinar this week titled "The Future of Empowering Athletes" centered around the opportunities for athletes and coaches to guide one another to success throughout their lives.
Cavale and Maurides also discuss the future of empowering athletes on the latest episode of Cavale's podcast "I Want Your Job". That episode can be found here.
Prior to the webinar, Cavale and Maurides shared some of their own personal insights into the future that awaits young athletes working towards the next level.
Q: What's the biggest issue, in your opinion, impacting athletes between the ages of 16 and 21 today?
Cavale: "Being communicated with in their language and given technology to accomplish the requirements of their role. These athletes are native to the smartphone – it's all they know. Whether it's how they want to receive information, schedule their lives, record their offline lives, have fun, or tell their story, the mobile device and apps is the way they do it. Thus, they need apps that play into each of these portions of their lives, so that they can link and leverage technology to enhance their athletic experience and maximize their athletic career's impact on their life as a whole."
Maurides: "Athletes today have a far more complex and demanding schedule than any prior generation. Competing at an elite level today means training year-round. When athletes aren't traveling or competing, they are on the practice field and in the weight room training their bodies; working with nutritionists to perfect how they fuel their bodies; working with sports psychologists to train their minds for competition; studying playbooks and watching film; scrambling to meet their academic requirements; giving interviews and carefully curating their social media presence; working to find and engage in internships; and working with behavioral psychologists to treat the dramatic increase in the incidence of mental illness which is the inevitable result of living such intense, high pressure lives."
Q: What steps can high school and college coaches take today to best prepare those athletes for the world?
Cavale: "I think it starts with investing into technology that can fulfill the above, while also learning the technology as the immigrant that they are versus the native athletes they coach. This also shows great deposit in their young athlete's lives, because they can 'feel' that their coach is going out of her or his comfort zone with empathy for their way of life."
Maurides: "The smartphone has increased the productivity of human beings by several orders of magnitude. Nearly all parts of the athlete's personal lives are digitally connected and streamlined. How coaches can help is by providing their athletes with the necessary technology to connect and streamline their athletic lives. Investing in the right technology to assist your athletes as a core part of your program and strategy is like adding oil to an engine and failing to do so is like burying it in sand."
Q: What role does digital/social play in empowering young athletes for a lifetime of success?
Cavale: "There are tremendous technology opportunities in the categories mentioned above, which every athlete craves – whether it's receiving information and scheduling their lives (Teamworks), recording their offline lives and telling their story (INFLCR) or anything else that leverages tech to link their offline lives with their online lives, giving young athletes a platform to capture their journey and peak as an athlete, knowing it is temporary and they have the rest of their life post-athlete to leverage what they did during these years."
Maurides: "First, you have to understand that posting on social media is more than a fun activity to this generation, it is their native tongue when it comes to self-expression. Complex ideas and emotions can be shared with millions or billions in an instant. To empower an athlete to fully engage on social is to set them free to speak in their native tongue and give them the opportunity to express themselves fully and without the stress of feeling like a stranger in a foreign land.
Last, helping athletes to think about and be intentional in crafting a personal brand on social is critical to their future careers. Should they make it to the level of professional sport, the size and quality of their following will play a critical role in their ability to monetize their likeness as an athlete. Should they NOT go pro, the image and digital history they leave behind, which is being regularly crawled, copied, stored, and indexed by numerous firms making the idea of 'rewriting your history' essentially impossible, will play a critical role in their business career prospects as more and more employers make a review of an applicants social media a standard part of the hiring process."
Join Cavale and Maurides for a live webinar from Teamworks headquarters on Tuesday, October 15th at 1 PM ET on "The Future of Empowering Athletes."
RSVP for the webinar here.