The digital team at the All England Lawn Tennis Club just gets it.
From June 25th to July 25th, tennis fans the world over tune in to catch the most storied tournament in the sport's history. While plenty watch on television, millions of others follow along on Twitter and Instagram for moments like Monday's insane five set upset defeat of Rafael Nadal by Gilles Muller.
While the numbers do fluctuate a bit throughout the year (as they do with a lot of annual events) the Wimbledon handles have generated 3 million followers on Twitter and 1.1 million on Instagram as of July 10. Needless to say, they're making the most of their time in the social spotlight.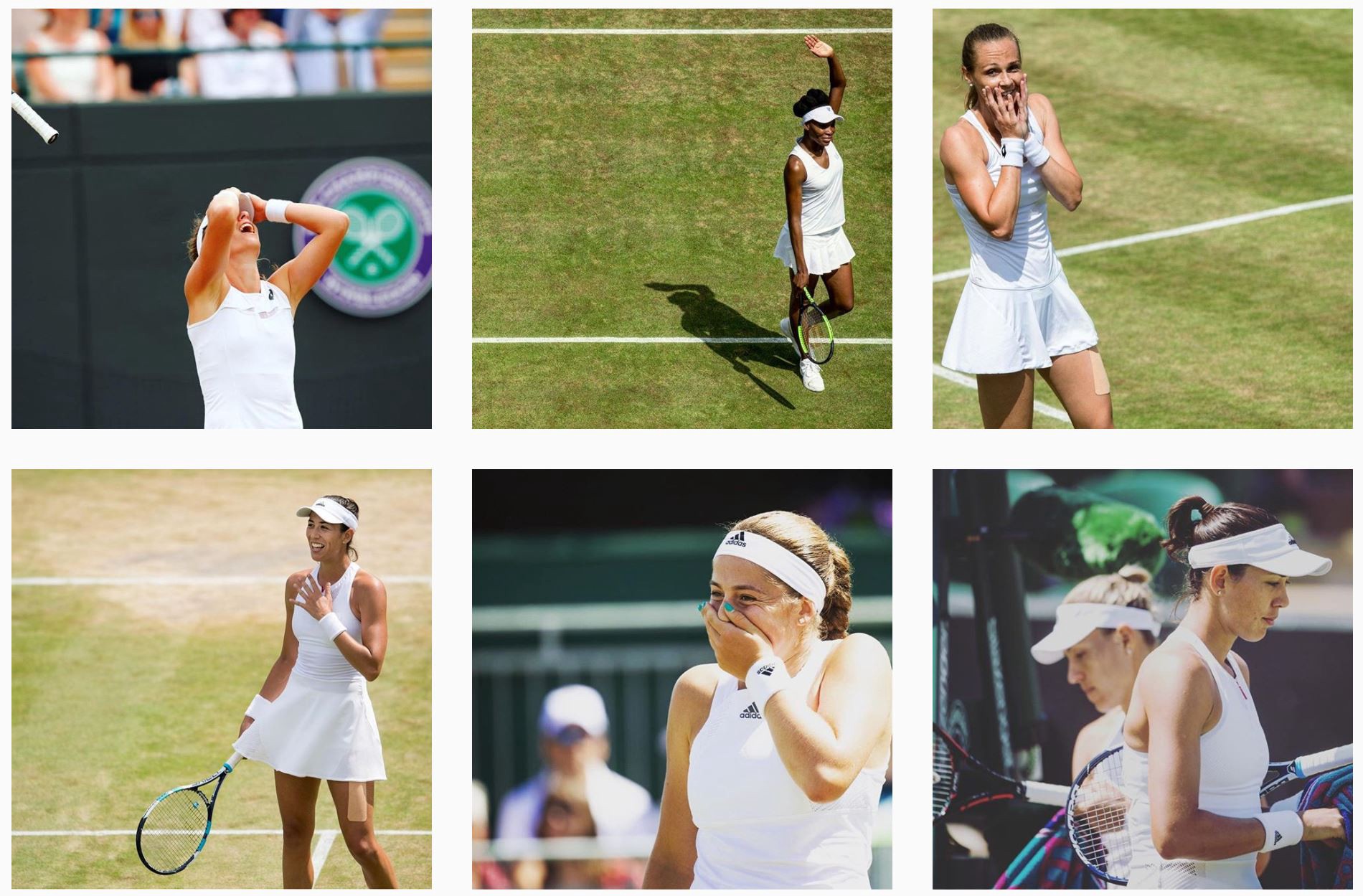 One way that they're accomplishing this is through simple, clean, beautiful photography. With a stellar group of photographers from all over the world on on site capturing these images, they have plenty to choose from.
Maybe it's partially the pure, all white clothing on grass aesthetic of Wimbledon, but the emotion of these moments comes through so clearly: Intensity, elation, disappointment.
If you liked this, click the???? on the left or below so other people will see this here on Medium.
One of the more humorous moments of the tournament thus far came just before Nadal took the court when he accidentally jumped straight into a doorway.
For one, fans and casual observers love these little moments where these superstar athletes appear human. That video has now been retweeted nearly five thousand times and viewed on Instagram over 200,000 times.
Second, it shows the importance of having your photographers/videographers spread out throughout an event. That way, you can be ready to capture things behind the scenes as well as angles you can't otherwise get when everybody is clumped together or trying to get a better version of the same shot.
Arguably the most creative content from Wimbledon's social presence has been their recap videos of the day's action. With art in the style of a comic book, the camera pans from panel to panel highlighting the moments that got people talking on the court. There's alternations between quick match highlights and some subtle animations of the striking, vintage style illustrations.
Just the sheer labor involved in putting these out is enough to make your head spin. That makes it all the more incredible that they've been able to put one out for every day of the event, plus a few smaller ones to mark some special feats like Roger Federer reaching his 50th Grand Slam quarterfinal.
From my perspective, Wimbledon's social has provided everything fans could want from a social media presence. They're providing a high quality second screen experience and telling a compelling story through strategic execution and distribution of some absolutely beautiful content…and the tournament isn't even over yet!
What's been your favorite piece of social content from the action at the All England Lawn Tennis Club? Let us know on Twitter @frntofficesport.
---
Front Office Sports is a leading multi-platform publication and industry resource that covers the intersection of business and sports.
Want to learn more, or have a story featured about you or your organization? Contact us today.