Their latest campaign will have you taking notes.
With only 40 days till the college football season starts, fans across the country are getting ready for what hopefully will be a championship winning year for their team.
Not only are fans preparing for a new year, athletic departments are too.
From gameday promotions to posters being printed, marketing departments are looking for new and creative ways to draw fans, young and old to their stadiums.
The University of Florida may have found just that.
Their newest promotion, "My First Chomp in the Swamp" has already received over 4,000 submissions and it is less than two weeks old.
How has it been so successful? Easy. It is just flat out creative.
Most universities have more fans located outside the area they are in, than in it. Whether they never went to the school or just have never made it down for a game, the number of fans who haven't been to a game in their favorite teams stadium is drastically high.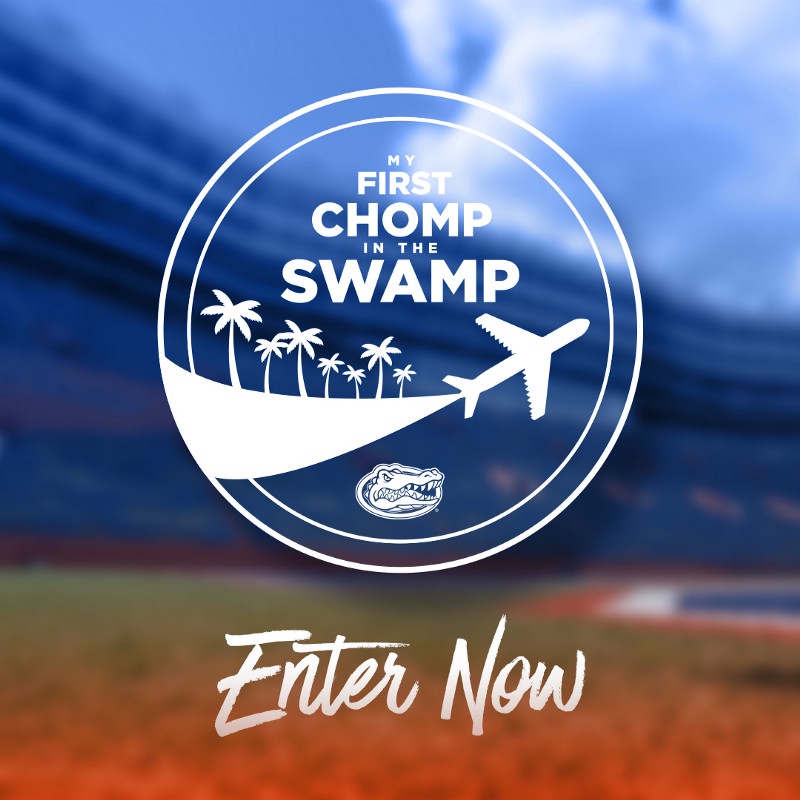 When it came to this opportunity, UF's athletic department jumped at making this a small piece of their bigger #WeChomp campaign, which allows fans to geotag images in which they use the #WeChomp on a map for everyone to see.
"While we were in the planning stages of the #WeChomp program, we really wanted to be able to reward some of our faithful fans with a special experience. The next initiative was born, "My First Chomp in the Swamp," which will allow fans who have never been to a game in the Swamp a special opportunity to come to a game this fall," said Dan Apple, Assistant Director of Communications for UF Athletics. "In the first 24 hours, we received over 4,000 submissions!"
Although only seven lucky people will be chosen, they will be treated to a VIP experience that will be captured for them to relive whenever they would like.
"It's always an incredible experience when a fan sees a game in the Swamp for the first time, and we want them to remember it," said Apple. "We plan to document the experience not only for our use, but also so the winner will have lasting memories of their trip. We will have a social content team that is with our winners throughout their trip to Gainesville."
College athletics can be a challenging and competitive environment to find continued success in, but Apple believes that anything a department can do to create in-person contact will allow for a greater potential of positive results.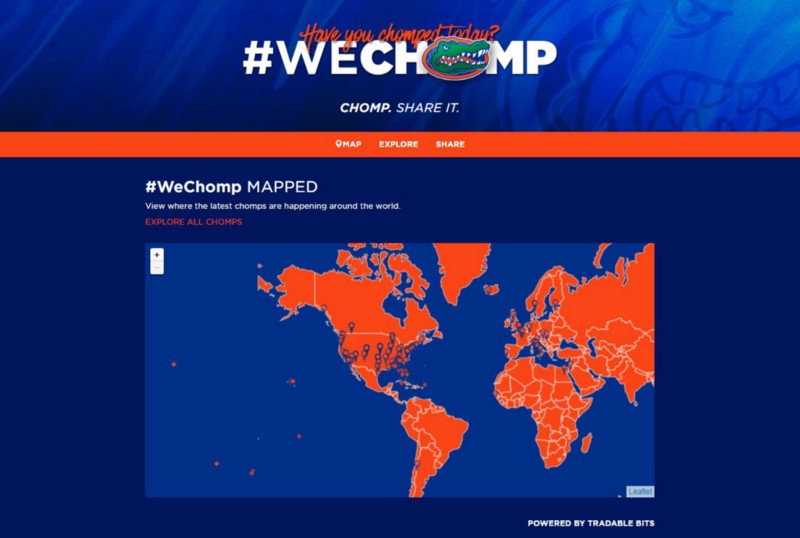 "Fan engagement is crucial in sustaining a brand," said Apple. "When you consider that the majority of your fans each year never step foot in your stadium, it's a constant challenge to keep them engaged with your brand when there is no in-person contact. The whole idea behind our #WeChomp campaign is to allow fans to show their pride wherever they are. Florida fans all across the world know that there isn't a better way to spend a Saturday than in The Swamp."
Apple and the rest of the staff at UF believe that this is a campaign that can be applied to all sports, but, for now, it will stay with football at least for 2017.
When it comes to key metrics, digital opportunities and engagement across the board, Apple said it best.
"This match between the promotion and fan interest is what marketers always look for in successful initiatives."
---
To learn more about the campaign check out: https://floridagators.com/sports/2017/7/13/my-first-chomp-in-the-swamp.aspx
---
Front Office Sports is a leading multi-platform publication and industry resource that covers the intersection of business and sports.
Want to learn more, or have a story featured about you or your organization? Contact us today.