Have you ever wondered how the broader bowl system works?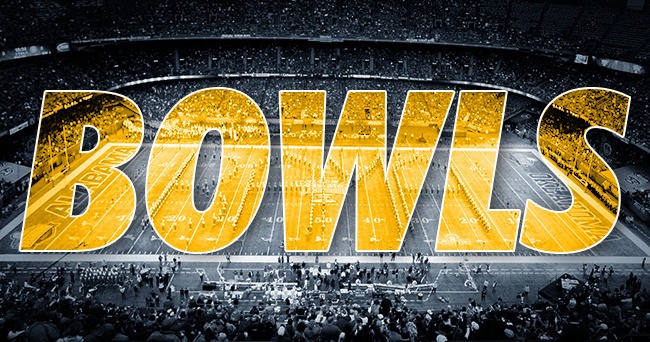 Have you ever wondered how the broader bowl system works? If so, you have come to the right place. In this article, I provide a general overview of how postseason bowl games go about their business. As a former intern and committed volunteer with the CFAPeachBowl, I have had an opportunity to serve in various capacities on New Year's Eve since the inception of the CFBPlayoff (CFP). As Atlanta prepares to host (#1) Alabama & (#4) Washington in a few weeks, I could not be more excited about this year's game and its implications.
State of Affairs
As sport administrators, we hold a general understanding of the playoff system and the basic qualifications for postseason eligibility. For example, if a team wins at least half of its regular season games, it is eligible for bowl game consideration. Yet with 82 bowl openings for 129 FBS teams, a staggering 63% of the competing members are guaranteed a spot. Due to this exorbitant figure, consideration is sometimes given to teams that may have fallen a game short of the mark, assuming they have achieved a certain APR threshold compared to other 5-win hopefuls.
In 2015–16, the number of bowl slots compared with the number of eligible teams yielded a record three programs with losing records participating in bowls. It was for this very reason that, in April 2016, the NCAA issued a second three-year moratorium in five years that essentially halted the addition of any new bowl games. The last three-year stoppage came in 2011, and upon its expiration, six new bowl games were added in 2014 (not including the College Football Playoff). Cities that were seeking bowl certification in 2016 prior to the ban included Austin, Texas; Myrtle Beach, South Carolina; and Charleston, South Carolina.
Governance
Unlike most NCAA-sanctioned sports, the Football Bowl Subdivision (FBS) championship series is not exactly managed by the NCAA. Rather, it serves as more of a handler as the certifying entity. According to the 2016–17 NCAA Postseason Bowl Handbook, each postseason bowl game shall remit annually, upon notice of certification, a $10,000 fee payable to the NCAA. The administrative timeline for the overall process spans from March (postseason handbook posted) through January (institutional expense forms distributed). While the NCAA assists with important elements such as officiating assignments, the Football Bowl Association handles the day-to-day governance once a bowl is granted certification.
Why a Bowl?
The primary reason city officials may seek to add a bowl game is due in large part to the prospective economic impact on local organizations and charities. From hotel bookings during the holiday season, to other expenditures benefiting the local economy, host cities are duly welcoming of the fiscal boost postseason bowls often yield. They also serve as a sense of pride for local residents as fans from different cities literally pour into their backyards.
The conferences and bowls, on the other hand, glean their value in the form of cold hard cash. According to the 2015–16 CFP Summary of Revenue Distribution by Conference, over $425 million was distributed to the conferences, with the SEC gaining a $200k edge over the Big 10 in the $66 million club. As for the bowls, over $174 million in non-CFP revenue was doled out in the 2015–16 academic year. In short, and to quote Jerry Maguire, "Show me the money!"
Interesting tidbit: Most bowl games are classified as 501 ©(3) non-profit organizations and are thereby tax-exempt.
Team/Player Benefits
As coaches look to build on the success of a given season, or lack thereof, there is significant benefit to be realized by the additional practices a bowl game selection warrants. In the case of student-athletes, from strenuous summer workouts to demanding class schedules, they are rewarded with an opportunity to potentially earn a bowl ring and pick up some swag along the way. According to the postseason handbook, bowls are encouraged to provide student-athletes with awards that approach the maximum value ($550) permitted by NCAA legislation. Awards for most valuable players (MVPs) in bowl games, however, are not countable in the $550 limitation, but they must conform to NCAA legislation and are limited in value to $350. If you are interested in what the bowls will be shelling out this year in the form of gifts, check out this link: https://www.sportsbusinessdaily.com/Special-Content/2016/12/Bowl-gifts.aspx
Kickoff
Bowl season kicks off December 17, 2016, with the second-annual Air Force Reserve CelebrationBowl in Atlanta, Georgia, featuring North Carolina Central University vs. Grambling State University. This bowl is very unique in that it pits the champion of the Southwestern Athletic Conference (SWAC) against the winner of the Mid-Eastern Athletic Conference (MEAC) on an annual basis. The payout is $1 million per conference. Owned and operated by ESPN Events, the contest will be broadcast on ABC.
Now that you are ready for bowl season en route to the CFP National Championship grand finale, I only have one question for you:
Who's in?