A new social area, a revamped infield and more await crowds for the September 2018 race.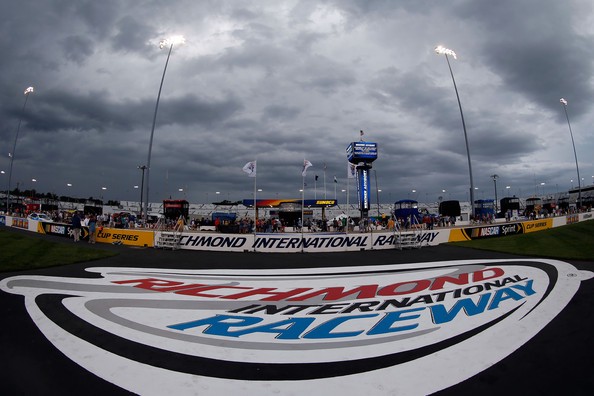 Richmond International Raceway has unveiled a $30 million plan to revamp its infield and pit area in time for 2018's September race. RR plans to connect the racetrack more with the Richmond, Virginia area became public on Tuesday known as 'Richmond Raceway Reimagined.'
The name change to Richmond Raceway is a tribute to the track in 1988 when it was Richmond Fairground Raceway.
Richmond is one of the oldest racetracks on the NASCAR circuit, keeping history and stories within its walls since the 1940s, but the changing landscape of motorsports warrants an upgrade. Fellow International Speedway Corporation track Phoenix Raceway recently dropped 'International' from its name and upgraded the infield to accompany a better and more 'high-class' fan experience and RV Camping opportunities as well and moving the start-finish line to turn 2.
https://frontofficesports.com/https-frntofficesport-com-178-million-upgrade-coming-to-phoenix-international-raceway-95c34e78afee
At Richmond, the garage area will be open to fans to watch inspections and to gain the full raceday team experience. Victory Lane will also be moved closer to the grandstands so that those in the stands can partake in the festivities. 80 RV spots will be added plus a "social engagement" area. The biggest asset however is allowing the garage to be viewable and accessible.
Track President Dennis Bickmeier says roughly 8,800 fans will be able to take part in amenities, victory lane and garage access.
As some tracks have added WiFi and upgraded wireless connection, Richmond will be one of the first to offer an engagement area designed to share and create new raceday experiences
"We know, as a sport, one of the biggest things we can hang our hats on is our fan involvement," said Xfinity Series driver Elliott Sadler, who is not unaware of the lack of fan attendance at NASCAR races.
While NASCAR does not release attendance records anymore, the Spring Richmond race saw about 60% attendance, one of the lowest ever at the venue.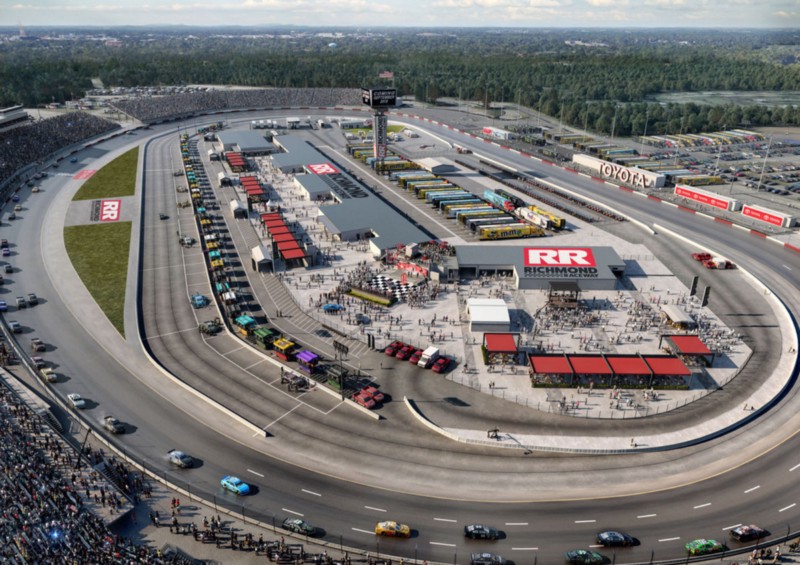 ISC has vamped up their fan experiences with FanVision screens, the Phoenix makeover and now Richmond to account for the changing dynamic of not only NASCAR, but sports.
Tourism is another huge dividend in Virginia's economy from the Appalachian mountains and long coastline to sports history and multiple venues. Up-to-date facilities are a top priority for wrangling in new and old fans or tourists.
The Commonwealth of Virginia is also in support of the project. Virginia Governor Terry McAuliffe said that one-half billion of the $24 billion Virginia obtains as revenue each year is earned from racing events at the racetrack. Virginia will also donate $150,000 to the efforts for their own sake and attraction.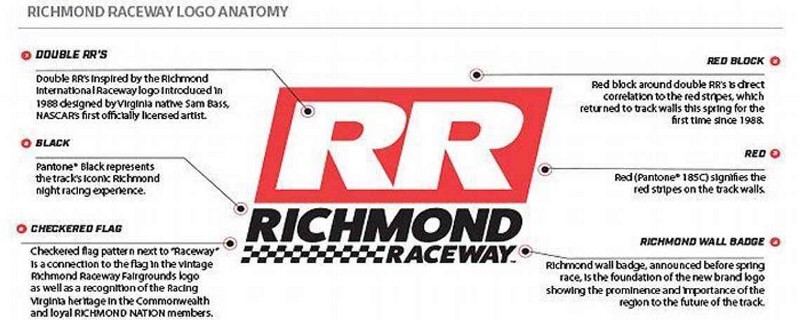 The racetrack not only plans to upgrade the infield and experiences, but recreate the logo for branding and marketing points that separate Richmond from the others. Everything from black letters to resemble night racing to a red background to signify red striped walls is represented.
NASCAR races at Richmond again on September 9th, and construction on the makeover will begin immediately after race weekend.
---
Front Office Sports is a leading multi-platform publication and industry resource that covers the intersection of business and sports.
Want to learn more, or have a story featured about you or your organization? Contact us today.