There were plenty of great ones, but these were a few of our favorites.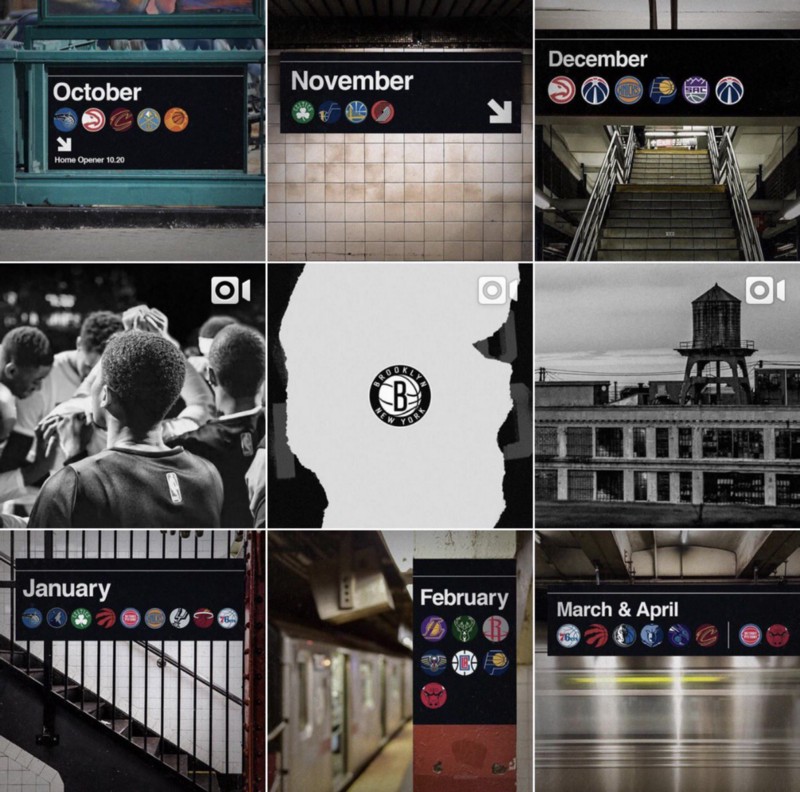 In the offseason for a professional sport, it always presents a challenge to digital marketers to keep followers and fans engaged. However, there are a few things that become essential to create social content around. Those include roster changes and schedule releases.
On Monday the NBA made the league schedule for the 2017–2018 season official. This inspired the social media producers for each team to create unique content announcing their individual schedules to fans.
Let's take a deeper look at some of the ways that a few of NBA Twitter's finest put their own unique spin on the schedule release.
Brooklyn Nets Embrace The Big Apple
The Brooklyn Nets social media approach to the schedule release works really well aesthetically for a couple of reasons. For one, they embrace their color palette consistently and effectively. They actually manage to make black and white feel unique and authentic.
Second, the utilization of Brooklyn's unique landscape and elements of the city are consistent with the regional identity and brand voice that they've built up. By utilizing the images on subway signs, for example, it provides an interesting visual and further invites people within their immediate community to engage and feel like the product (the team) is meant specifically for them.
Denver Nuggets Get Creative With Cute Animation
Sometimes it pays to do something different. The Nuggets usually go for a more straight laced approach to their social voice using highlight videos and some nice throwback images to celebrate their fiftieth anniversary this year.
When the Nuggets posted an animation in the style of a side scrolling video game, it felt a bit different from what they regularly do. But the high quality product and the analytics speak for themselves. The twitter post of the video got roughly five times the engagement of their regular offseason posts.
With bigger events like this that only come once a year, it can be a good move to do something that strays from the brand's usual path.
Orlando Magic Get Silly, But On Brand
If you follow the Orlando Magic on any of their social platforms, then you know they love to incorporate their mascot: Stuff the Magic Dragon. This was no different and it fits really well with the identity they've built for themselves.
Furthermore, anybody can make a calendar graphic. There's plenty of talented video producers around the league that could put together a short hype video. The Magic made it their own and in an entertaining way.
What were a few of your favorite NBA schedule reveals this year? Let us know on Twitter!
---
Front Office Sports is a leading multi-platform publication and industry resource that covers the intersection of business and sports.
Want to learn more, or have a story featured about you or your organization? Contact us today.