How Daktronics Helps Elite Athletic Programs Secure Top Talent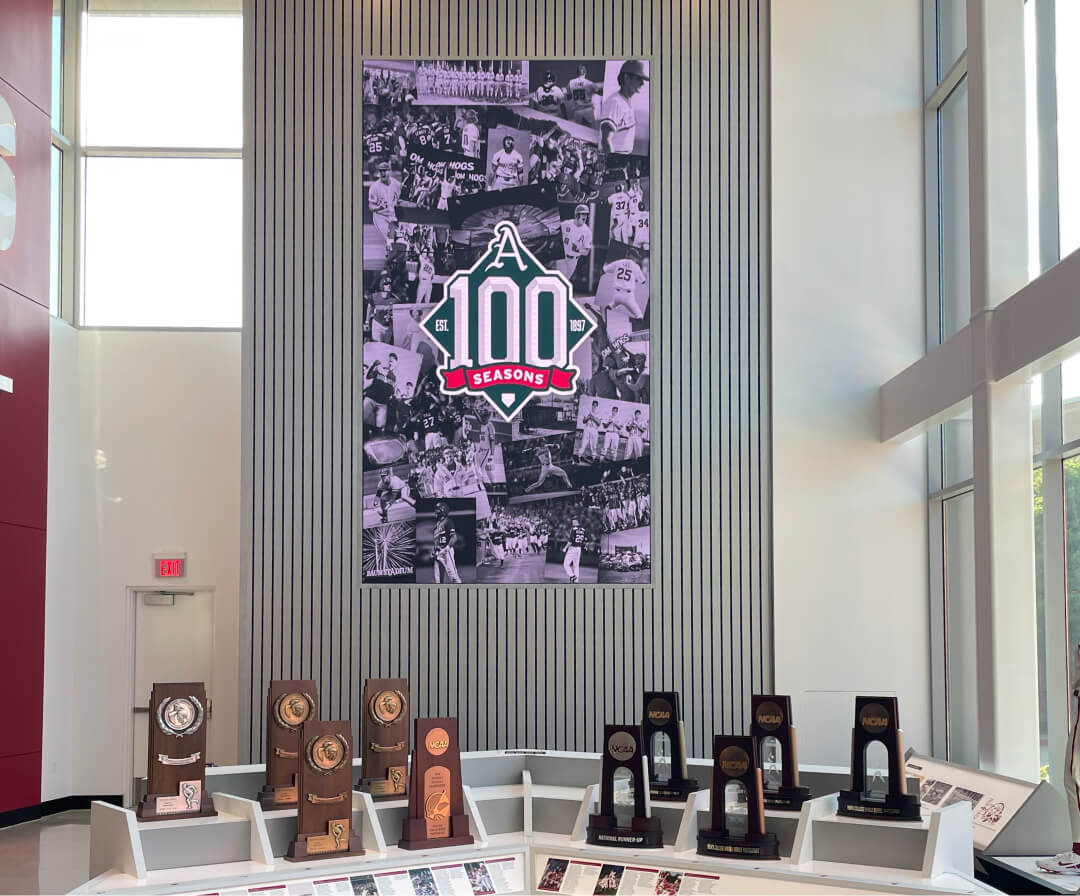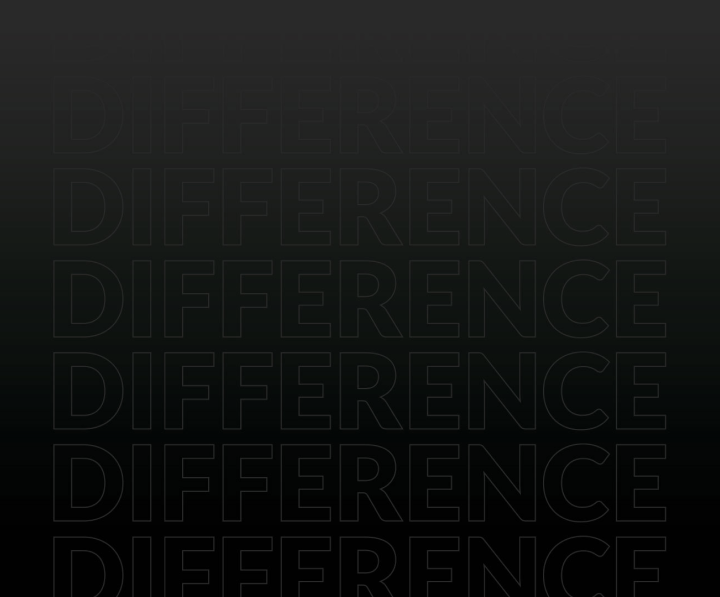 Collegiate recruiting has evolved, and so have the criteria that factor into athletes' college decisions. The nation's top recruits are no longer solely optimizing for on-field success, but rather considering the entire player experience including off-field entertainment and comfort. For the nation's elite programs, the race for top talent has never been more competitive. 
Recognizing this shift, both universities and professional teams are heavily investing in state-of-the-art training facilities, designed to enhance in-game performance and off-field relaxation.
At the heart of many of these facilities is Daktronics technology. Since 1968, Daktronics has cemented itself as the undisputed world leader in designing and manufacturing electronic scoreboards, programmable display systems, and large-screen video displays.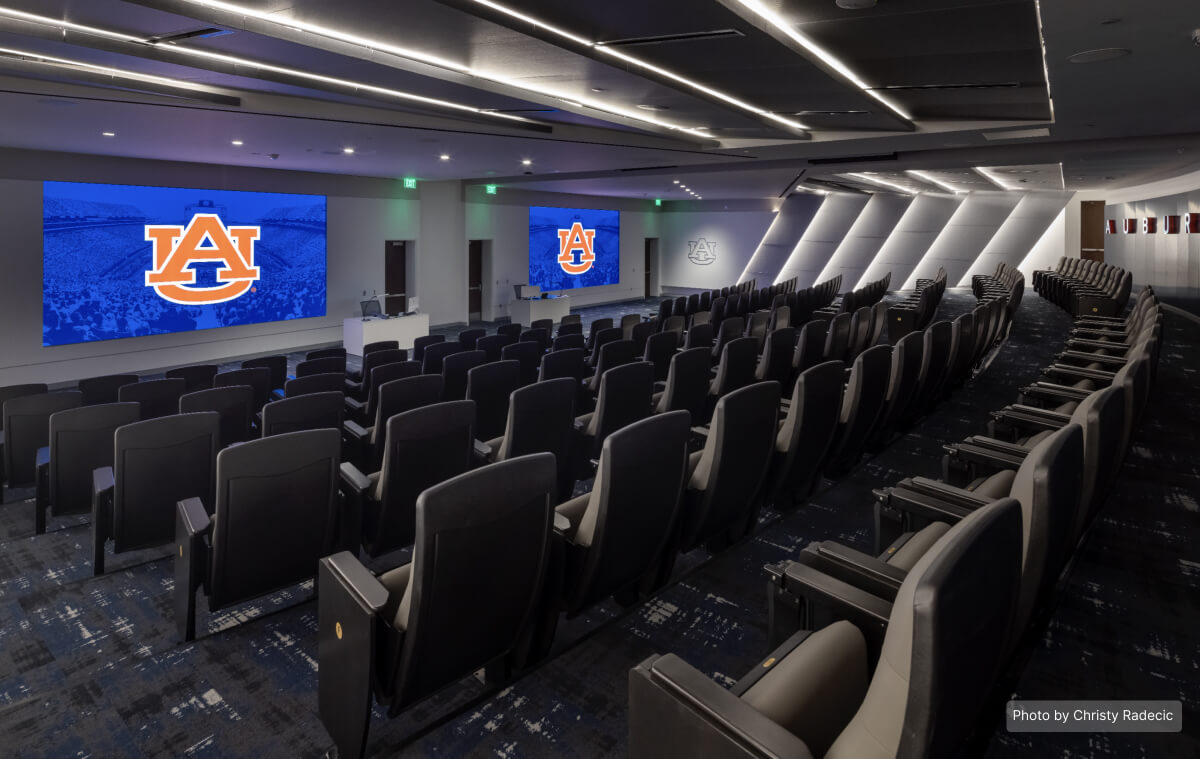 From practice fields and concourse areas, to conference rooms, weight rooms and locker rooms, Daktronics displays are essential to teams' everyday workflows, amplifying performance and providing an opportunity for players to unwind and recharge.
Auburn University's new $92 million football facility is a perfect example. By incorporating a wide range of Daktronics' LED video displays into the Woltosz Football Performance Center, Auburn has elevated its walkthroughs, training sessions, and game day preparation. This not only streamlines the team's learning process but also gives them a clear edge in their recruiting process, promising players enhanced opportunities for both team success and personal athletic development.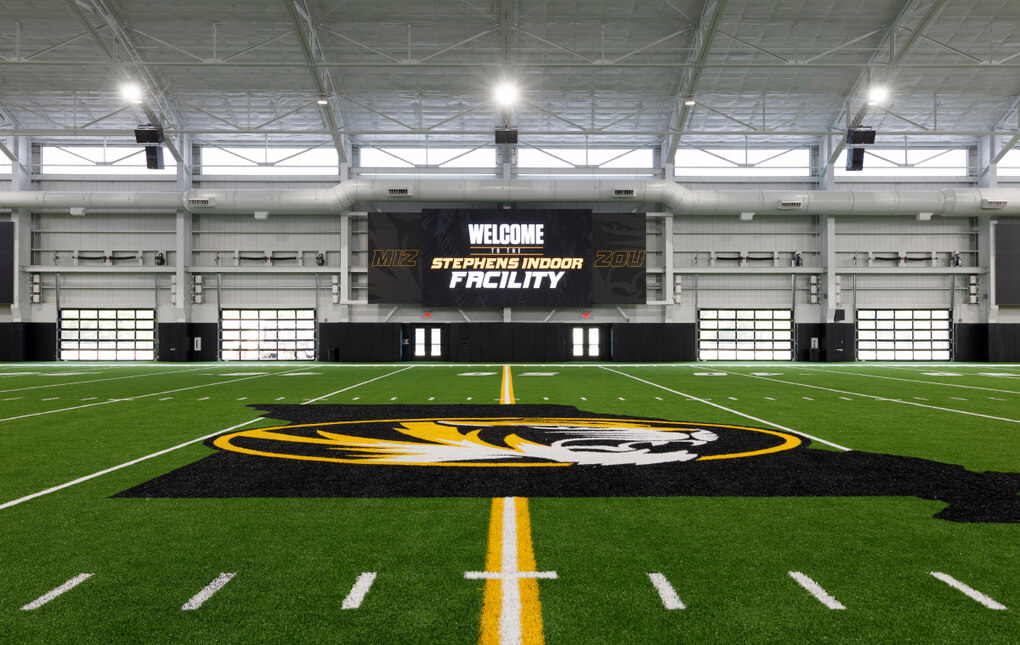 With large screen LED displays positioned at the heart of the practice field, teams can seamlessly run through game footage in front of the entire team. Streaming live feeds directly to this display enables offensive and defensive coaches to deliver immediate feedback right as plays unfold, saving teams the time of revisiting specific moments in the film room later on.
Additional LED displays throughout the facility provide invaluable opportunities for players and coaches to analyze practice tape and previous game footage, delivering sharp, detailed visuals of game plans from both birds-eye-view and on-field perspectives. These insights optimize on-field performance, enabling teams to refine strategic positioning or make necessary adjustments to prepare more effectively for offensive and defensive schemes.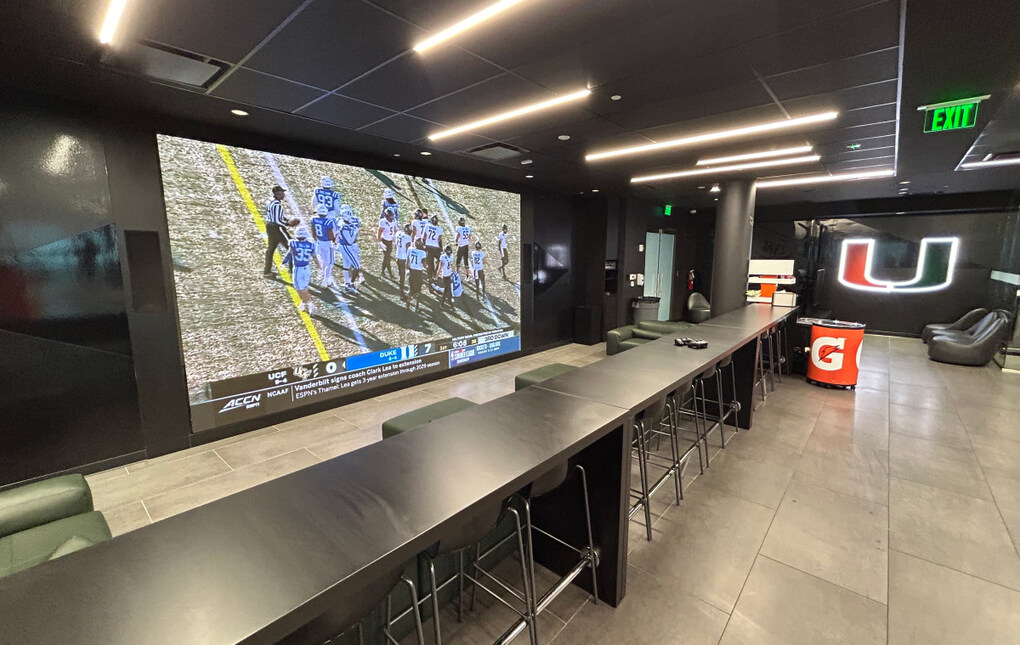 However top-tier performance requires more than rigorous training; it demands quality downtime.
Acknowledging this balance, top programs have tapped Daktronics to outfit their lounge areas and locker rooms with entertainment displays of all sizes. Designed for casual TV watching and gaming setups, these entertainment displays ensure that athletes are provided with a perfect environment to relax and recharge.
But it's not just about the present. A team's legacy also plays an instrumental role in shaping its future. Many teams have also leveraged Daktronics' displays to narrate their rich histories. Highlighting unforgettable games and Hall of Fame athletes, these spaces serve as both a homage to past glories and a reminder of what's possible.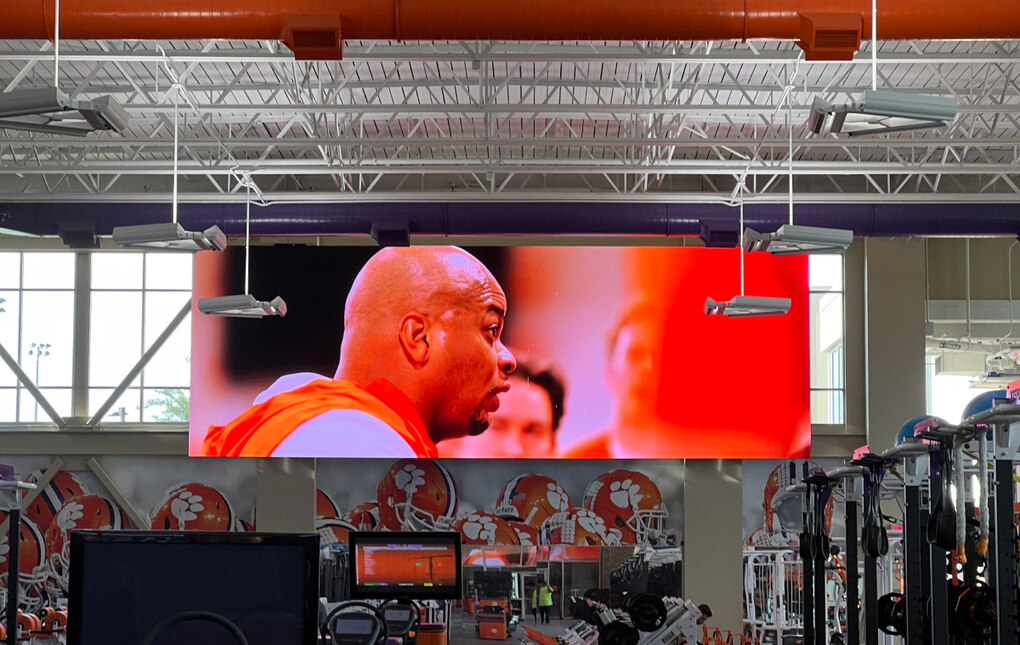 These modern displays go beyond motivation, transforming ordinary spaces into lively hubs for donor events, alumni gatherings, and broader team engagements. Leveraging the power of these displays, teams can share their journey, celebrating the highs and learning from the challenges, fostering a deeper connection with the community that supports them.
Daktronics is more than a provider of cutting-edge digital displays; it's a catalyst for change in how teams learn, train, and grow. Beyond mere enhancements, Daktronics' technological solutions foster a unique environment that not only strengthens recruiting but also innovates new standards in sports excellence. It's not just about winning the game; it's about crafting a culture, building a legacy, and defining what it means to be truly great.