Tech is no longer the last Power-5 team to have a deal with Russell Athletic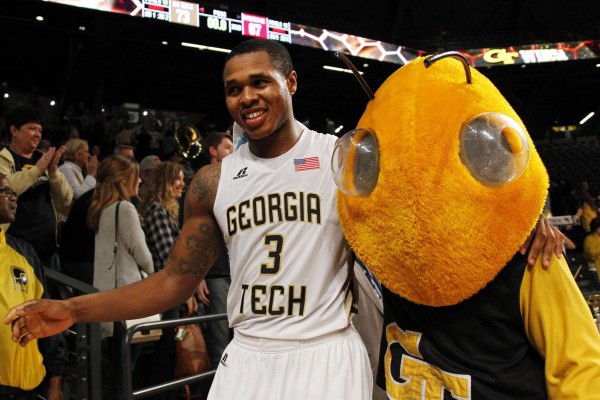 On Monday morning, Georgia Tech athletic director Todd Stansbury made the announcement that the Yellow Jackets would not renew their partnership with Russell Athletic when their current deal expires in June 2018.
Stansbury told the Atlanta Journal-Constitution that, "We've got another year in our contract, so we definitely, with the direction that Russell's kind of moving in corporate-wise, we're going to be making a transition."
Georgia Tech's current deal with Russell gets them just under $1 million per year, plus another million dollars or so worth of apparel. In total, that's the second lowest payout in the ACC and ranks 47th out of the 65 teams in the Power-5. The Yellow Jackets now reportedly have early negotiations underway with Nike, Under Armour, and Adidas to secure their next uniform partner.
https://frontofficesports.com/division-ii-lynn-university-to-challenge-six-division-i-schools-efd3caff64b4
After Western Kentucky University and Ohio University made similar decisions to switch to Nike and Adidas, respectively, earlier this year, Southern Mississippi now remains the only FBS athletic department to retain an apparel deal with Russell Athletic.
This move benefits Georgia Tech for two reasons.
For one, the fact is that all of the three companies Tech is considering have more financial capital available to release to the school in a sponsorship deal.
Second, apparel is a huge part of the recruiting process. Tech can extend their reach drastically with uniforms that better resonate with high school athletes.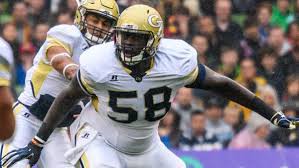 Yellow Jackets' football captain Freddie Burden was one of the current student-athletes to iterate this sentiment in an interview with the AJC.
"[Russell Uniforms] didn't look awful. It was O.K. But I think just the fact that you see other teams, they update their jerseys every year, or come up with some cool design. Recruits really look at that stuff. Some people might not think it makes a difference, but they definitely really do care about things like that."
Prior to this news, Georgia Tech was the only Power-5 athletic department committed to an apparel provider that wasn't Nike, Adidas, or Under Armour.
Russell's current client portfolio still includes the the Little League World Series and the Harlem Globe Trotters, as well as several FCS and NAIA schools.
https://frontofficesports.com/division-ii-lynn-university-to-challenge-six-division-i-schools-efd3caff64b4
Signing with each of the big three would bring its own set of benefits and each makes sense, at least to me, for different reasons.
For one, the basketball program is experiencing a resurgence since the addition of head coach Josh Pastner and Pastner has been vocal in the past about his love of Nike shoes and gear. Stansbury also has previous connections at Nike from two of his previous jobs (Oregon State and Central Florida).
Because of Stansbury's need for the future partnership to align with the city of Atlanta as a whole, adidas also seems to make a good fit. The brand with the three stripes has perhaps made a bigger push than anyone lately to immerse itself not just into sport, but in the worlds of music and pop culture as well. Adidas also remains a big player in AAU basketball, which remains extremely prevalent in Atlanta. Thus, the opportunity to expand their recruiting footprint is there. Adidas also outfits Tech's baseball program with cleats and gloves due to Russell's inability to do so.
Finally, Under Armour seems like a legitimate candidate for a few reasons. For one, Under Armour has made a serious push to add more NCAA schools in recent years, the two best examples being the additions of Wisconsin and UCLA. Second, Stansbury has connections to Under Armour VP Sammy Huntley who manages all apparel created for team sports at UA. Third, it's also conceivable that UA would really want to expand its ACC footprint with just Notre Dame and Boston College signed currently.
Stansbury did not indicate which new company he was currently leaning towards at this time. He did say that ultimately, it will come down who most believes that the school and the city of Atlanta align with their corporate vision.
---
Front Office Sports is a leading multi-platform publication and industry resource that covers the intersection of business and sports.
Want to learn more, or have a story featured about you or your organization? Contact us today.
If you liked this, click the???? below so other people will see this here on Medium.