Sal Syed is on a mission to make golf smarter.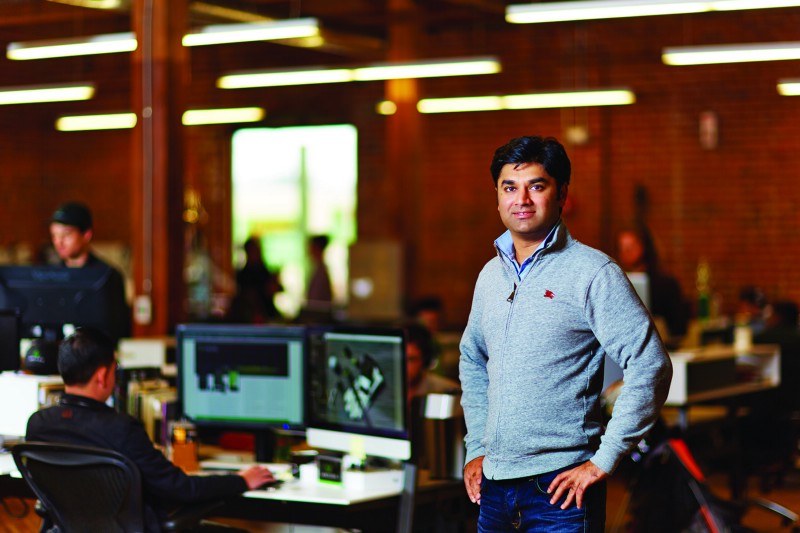 It wasn't until Sal Syed, Co-Founder and CEO of Arccos Golf, hit a shot on the third hole of his golfing career that he knew he had fallen in love.
"The first time I played I was on hole three and I hit a 5-iron right on the money. As the ball took off from my club I thought to myself, 'Wow, that felt really good,'" he said. "After that, I was hooked."
Years later, Syed has turned that passion into a full-fledged startup looking to disrupt the golf industry.
---
Launched in 2014, Arccos Golf is the leading provider of big data, advanced analytics and machine learning insights for the global golf industry.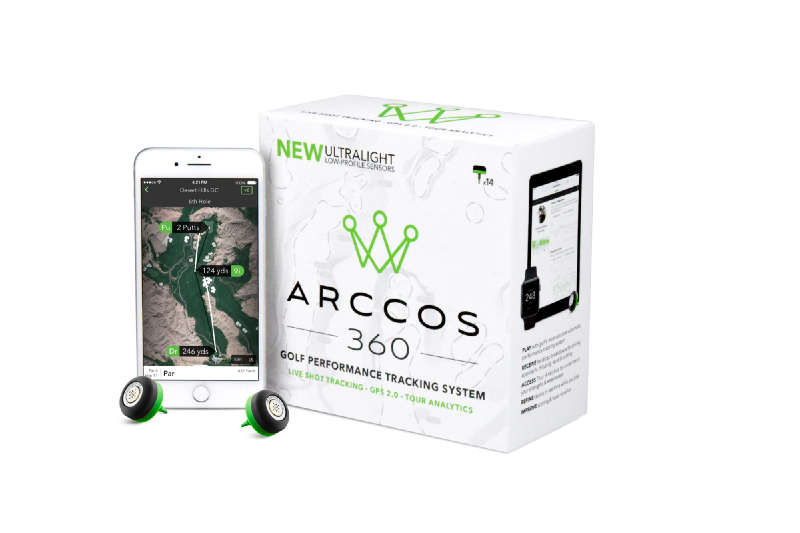 Since its inception, Arccos has tracked over 70 million shots and Syed and his team plans to have the Arccos sensor embedded in every club on the market by 2020.
Originally from Pakistan, Syed grew up playing tennis and only took up golf after his dad bought him a set of clubs.
"I played tennis growing up and my dad golfed. He kept pushing me to try it out and then eventually bought a set of clubs for me. Before that, I saw golf as a slower game for older people."
Even though Syed would go on to play tennis at Ohio Wesleyan, golf would remain an important part of his life.
"During my high school years, I was always better at tennis. I ended up going to college in the United States (at Ohio Wesleyan) where I became captain of the tennis team," he said. "The head women's tennis coach owned a golf course, so I was able to play for free."
Upon graduating with a degree in computer science and mathematics, Syed entered the startup world were he focused his work on data architecture.
https://frontofficesports.com/the-unique-nature-of-golf-representation-and-branding-opportunities-be00821be8f9
Fours years after entering the workforce, Syed felt that while he was ready to start his own business, he just needed to take one more step.
"I knew I had a good technical background, but I didn't have the business acumen that I wanted. So I went back to school and was accepted at Yale."
At Yale, the idea for Arccos began to take shape after Syed was accepted as a YEI fellow.
What originally started as way to put sensors in golf balls, Syed and his team pivoted from that idea once they realized the challenge it posed.
"After a few trials, we realized it was very hard to do both technically and, from a business perspective," he said. "We decided to change course and realized that if we could sense where you hit the ball and map it from there that we could be successful."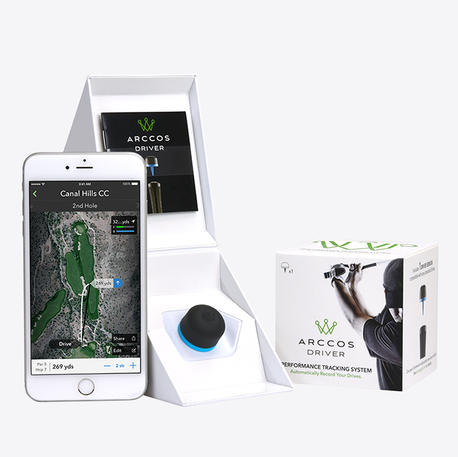 With the change in focus and a more sustainable way to create an effective business model, Syed and his team got connected with the CEO of Callaway.
Soon after the meeting, Syed agreed to license patents from Callaway, using them to build the first generation of Arccos.
"We used the patents we licensed from them to help us build our Gen One product and raised capital alongside the development. To date, we have raised about $15 million."
For the Arccos team, Gen One was all about iterating, getting the product in people's hands and finding a way to make it better.
Two years after the launch of Gen One, Arccos launched Arccos 360 on the back of the feedback they had received from their initial users.
"The feedback we got from the sensors was that people loved the data and that our users were improving thirty-six times faster than the average golfer, but, as with all Gen Ones, there were complaints," Syed said. "Our two biggest changes were having to make the sensors small enough to embed them and to extend the battery life."
---
Although golfers are improving at a rate of 2.77 shots per season playing with Arccos, Syed and his team have much larger ambitious for the future of golf. A future they believe Arccos plays a heavy role in.
"Our mission is twofold. One is, to make the golfer play better and the other is to make the entire golf industry smarter. Whether it is golf courses, manufacturers, governing bodies or instructors. We want to help everybody make better and smarter decisions."
Not only can the golfer become smarter; so can the course they play on and the scoring system they use.
"By sharing our shot data with golf courses, we can make them more efficient in their watering process, saving them thousands of dollars each year," said Syed. "With our data, we can make the golf handicapping system more fair and efficient."
---
With their flagship product Arccos 360 now refined, Syed and his team recently launched Arccos Caddie in partnership with Microsoft.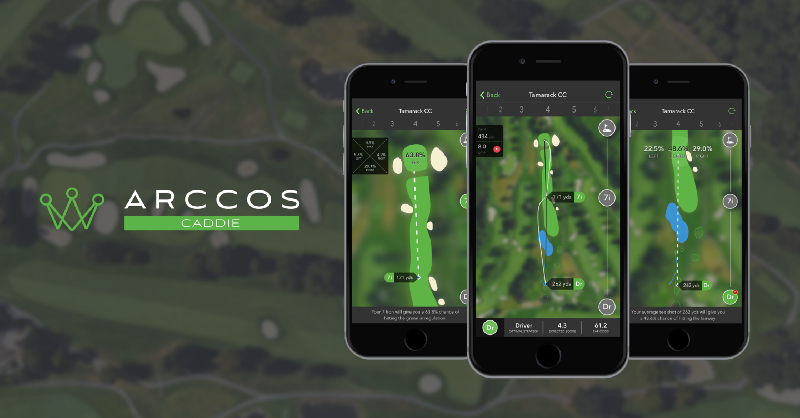 Arccos Caddie is golf's first artificial intelligence platform. The system leverages the golf industry's richest data set, as well as precise elevation data and 368 million geotagged data points on more than 40,000 courses. It accounts for weather conditions including forecasted wind speed, wind direction, precipitation, temperature, and more.
When it came to selecting an AI partner, Syed looked to Microsoft because of their technology and desire to be apart of something special.
"We partnered with Microsoft to deliver the AI. In our opinion, they were the best fit because their technology was superior and they were the most motivated in the space we were operating in."
Although many golf purists remain, Syed isn't worried about the threat they may pose to his business.
"I have seen it first hand at clubs where I play. A guy will say, no that is not for me and then they will lose to their friend who is using it and then five of them will want it."
Want to learn more about Arccos? Be sure to check them out here!
---
Front Office Sports is a leading multi-platform publication and industry resource that covers the intersection of business and sports.
Want to learn more, or have a story featured about you or your organization? Contact us today.
If you liked this, click the???? below so other people will see this here on Medium.