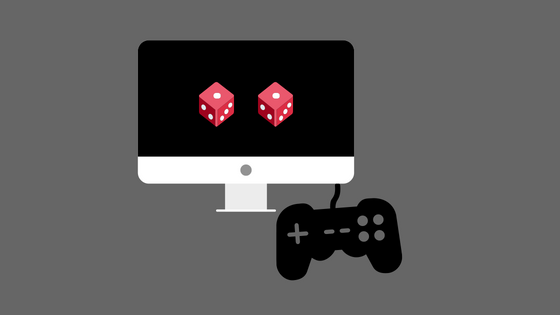 Tired of watching Phil Ivey pull pocket aces during the World Series of Poker? Ready for a new kind of Vegas gaming entertainment that feels closer to what the "kids these days" are doing?
If Foundry IV and MGM Resorts International have their way, we will be one step closer to watching Ninja and TSM_Myth battling it out in the suites and on the floors of Vegas casinos.
The parties, who have been partners since MGM contributed a significant investment to Foundry IV's Series A funding round in November, will see their relationship expand through an array of events aptly named "Suite Series," the development of a battle royale genre game, and a competitive gaming system developed specifically for casino play.
While all of the different pieces in the development of the partnership poise to bring esports to new heights in Las Vegas, one of the most unique aspects of the development of the battle royale genre is focusing on gameplay that they hope delivers a gaming experience akin to poker on the casino floor.
Tobias Sherman, co-founder of Foundry IV and former global head of esports for WME-IMG, sees many aspects that can be compared to the way poker is played, an opportunity that allows for the group to host poker-like tournaments with the system.
"The second I saw the battle royale genre I likened it to poker on steroids," Sherman said. "Forced action derived from a shrinking battlefield based on time is the same as blinds increasing. You have limited information on your opponent and you can choose to press them, stand off, or run away which is equivalent to raise, call, fold  based on your read."
Not only will the gameplay be palatable, Sherman is working with brands to integrate them in a manner that is a win-win for everyone involved.
"The genre allows us to include brands in new and exciting ways," mentioned Sherman as he described the uniqueness of the genre. "We are currently working with select brands to figure out how best to feature them while being additive to the gameplay experience."
For the version of the genre that will be delivered across traditional platforms like PC and phones and not on the casino floor, the group has worked to create gameplay that allows for kids to play without parents being worried about the potential exposure to violence.  
"The New Sports we design will not feature red blood violence, kill scenes, or replica weapons," said Lilia Russo, Co-Founder of Foundry IV. "We look to ease the tension that parents and children have around competitive video games. Removing the aforementioned elements achieves a game that parents are more inclined to allow their kids to practice and compete in."
Outside of the casino floor product and the development of the battle royal genre, the group has focused its efforts on the "Suite Series," which will pit athletes, celebrities, and influencers against each other as they represent a variety of MGM Resorts-owned properties.
The goal? Create as many experiential entertainment touchpoints as possible.
"Suite Series has been in development for close to a year, and while it will feature high-level competitive play, there is a primary focus on fun and entertainment," said Simon Abitbol, another one of Foundry IV's co-founders. "This collaboration will give athletes and celebrities the chance to celebrate gaming with their favorite streamer in a live environment with the community. Where better to celebrate something than in a Las Vegas suite?"
Although Foundry IV is leading the development of all the different assets, MGM sees a future in esports and believes the group led by Sherman can take them there.
"Partnering with Foundry IV gives us an opportunity to accomplish that goal while contributing to, and playing a prominent role in, the New Sports space," said Lovell Walker, Executive Director of Interactive Gaming Development. "We are open-minded in our approach to New Sports projects currently under development and believe they will inspire growth and innovation within our company."
For Foundry IV, this expansion marks the company's move away from just esports and into what they are calling "New Sports."
The term, coined by Sherman, is an activity involving physical exertion and skill in which an individual or team competes against another or others, using digital technologies such as the Internet, competitive game titles, and VR/AR for entertainment.
The group views "New Sports" as the natural evolution of esports with a focus on building sustainability from the ground up.
The "New Sports" mission will be supported by the New Sports Federation or NSF, whose purpose will be to inspire growth in digital competitive entertainment and create products that increase its value with gamers, brands, and media.
Want more content like this? Subscribe to our daily newsletter!
If done correctly, Sherman and the rest of the team at Foundry IV see the evolution of the industry as a way that the fans, players, brands, publishers, and ownership all can get what they desire, including a fresh competitive entertainment product that captivates audiences young and old alike, with the emotional equity that only sports can provide.