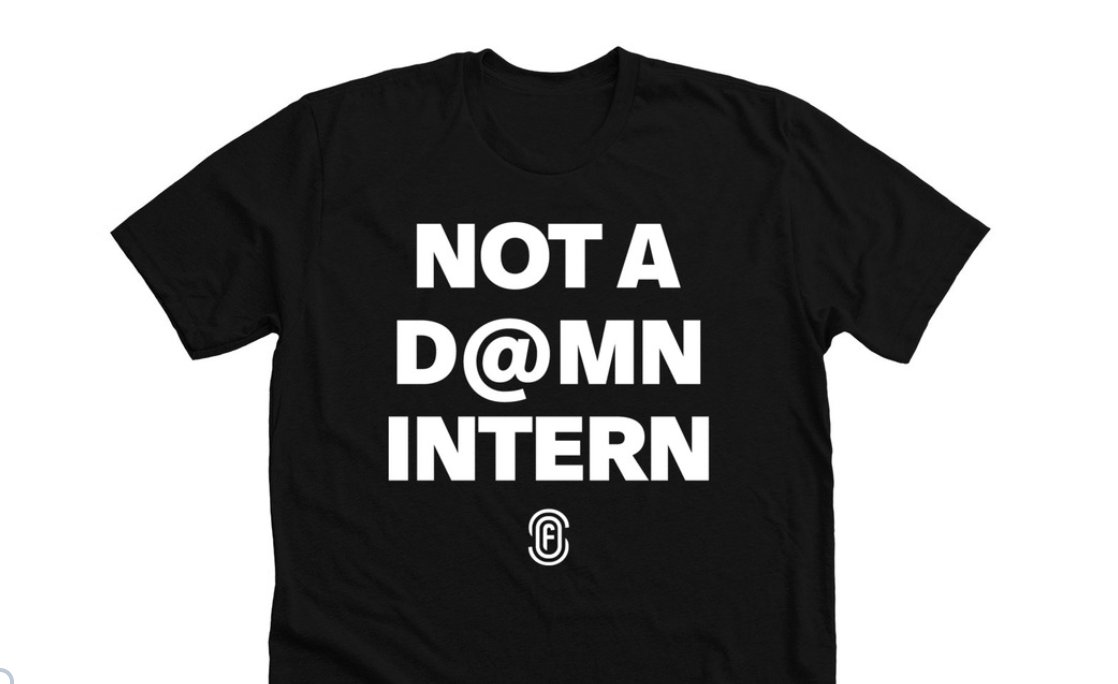 Are you tired of being called an intern on social media? It's time to tell the haters bye-bye with FOS' first shirt. Our "Not a D@mn Intern" shirt will have you feeling like a million bucks, looking like a million bucks, and probably even Tweeting and posting like a million bucks too.
We have heard your Tweets, seen your posts, and felt your pain. Now it's time to fight back. It's time for you to tell those trolls who's boss. It's time for you to put on your hater blockers and own your @.
It is the year 2018 & people still think major brands social media are run solely by interns I am flabbergasted.

— Amara (@AmaraBaptist) May 4, 2018
"Social media in 2018 is a balancing act. Editors must use prowess and experience to create a precise social strategy, but make it look so easy that an intern could do it." @annaroseiovine, is spot on. I work with interns, but no, I am not an intern. https://t.co/jkj9zrHBMS

— Marisha Goldhamer (@MarishaGSherry) May 1, 2018
I'm not an intern but s/o the fans https://t.co/UoTiFqjej7

— Paige Kuhn (@ThatSportsPaige) April 27, 2018
https://twitter.com/JordanApps/status/984537925059624960
If you or a loved one has been personally victimized by an internet troll over the fact that they believe you are an intern, tell them that it's 2018 and you are not a d@mn intern.
Also, get your own shirt here https://www.bonfire.com/not-a-dmn-intern/. They even come in a variety of different colors!