This feature is presented to you by the University of Nebraska — Lincoln Master of Arts in Business with a Specialization in Intercollegiate Athletics Administration.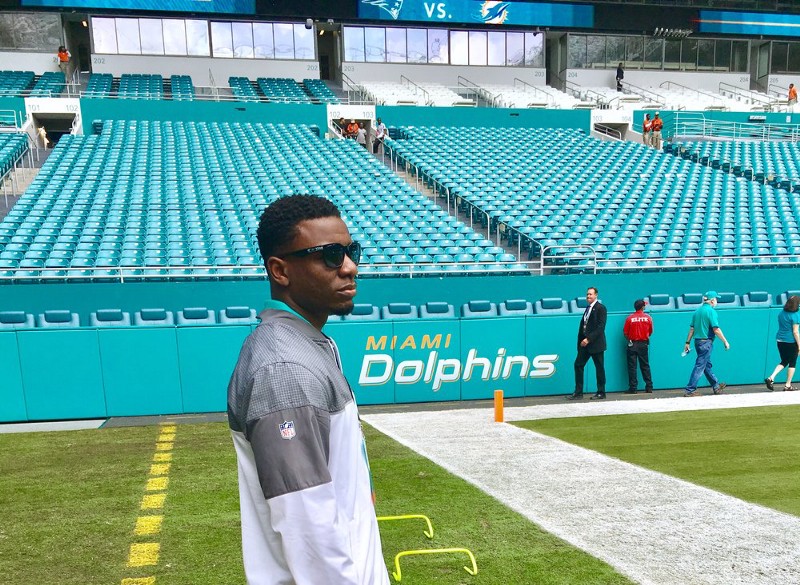 Sometimes life one-ups the plans you have. Just ask Yves Batoba, Assistant Director of Player Development for the Miami Dolphins.
"Funny enough, I had no interest in working in the NFL. I was actually recommended for the job I have now and when I learned what [Miami Dolphins'] player engagement was all about, I knew I had to take advantage of the opportunity," Batoba said.
At the time he was recommended for the job in Miami, Batoba was working at the University of Notre Dame as the Coordinator of Student Welfare and Development. In this role, he worked to plan impactful programming for leadership development, community service initiatives and career preparation.
"The office at Notre Dame does an unbelievable job to nurture and develop the mind, body and spirit of their student-athletes. I was challenged to think out of the box and be innovative in my approach to everything I did there. Mike Harrity, the Senior Associate AD, is one of the best at leading areas that directly impact the student-athlete experience."
Batoba, himself, is no stranger to the student-athlete experience. A 2013 graduate of Oklahoma State University, he played football for four years before stepping into the administrative side.
"When he steps out on that field on game day, we want his pads to be the only thing he's carrying on his shoulders. Nothing else."
While he credits traits he learned as a student-athlete to his success, his ability to relate to Dolphins' players has been the biggest help.
"Of course there are certain qualities and traits that are developed as a result of being a student-athlete, but so much of what I do now has to do with understanding our players and being relatable. Being a student-athlete offers a lot of great perspective through relationships you cultivate with teammates and classmates from all different backgrounds. No matter how different you may be, there is always some common ground," Batoba explained.
At Oklahoma State, Batoba triple-majored in business administration, sports management and marketing. He knew triple-majoring would require an extra semester, especially with his football commitment, but he didn't mind because he wanted to stay at OSU "as long as possible."
Want more great content like this? Be sure to subscribe to our newsletter!
Once he was done with football, he quickly noticed he had hours every day that would free up.
"At first, it drove me crazy," Batoba said about the spare time. "But then I started having conversations with my friends who did internships within the athletic department that eventually led to me getting internships and job shadow experience in sponsorships and marketing. I was also accepted into the FLAME (Finding Leaders Among Minorities Everywhere) program at the United States Olympic Committee one summer. It's an eight-day program that looks at the world of elite sports and helps prepare you for a career in sports. It was an incredible experience that taught me more about the impact that sports has on people and society."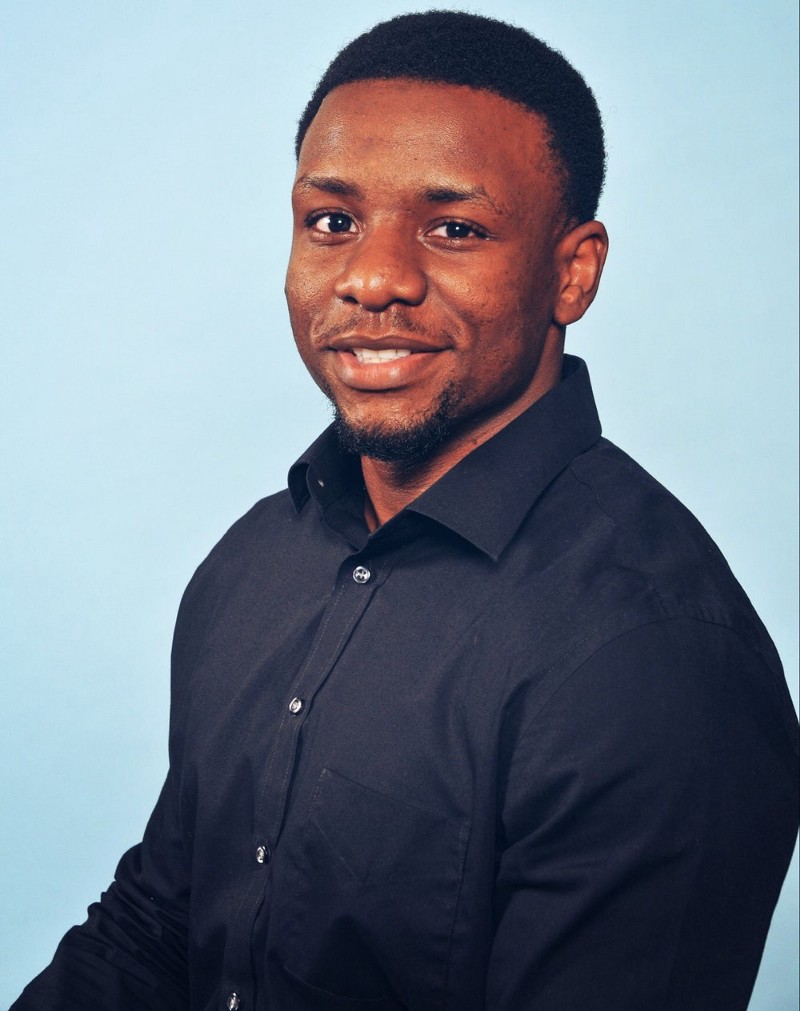 "I also served on the NCAA Division I National Student-Athlete Advisory Committee (SAAC) as the Big 12 Representative. It was the first time I really had a chance to look at the athletics model from a bird's eye view and get the whole picture of the infrastructure. There is so much value in deliberately knowing how all pieces of an institution or organization work together. When I came to the Dolphins, I immediately wanted to understand how each department contributed to the success of our players and, ultimately, the franchise as a whole," explained Batoba.
Now with the Dolphins, Batoba helps players reach their full potential on and off the field. He noted his role is a big time commitment — his days are usually 10–12 hours — but it's worth it because he knows he's making a positive difference in someone's life.
Some of his tasks include connecting players with external organizations, putting programming together, on boarding a newly-acquired player, helping at practice or helping a guy enroll into classes for the offseason.
"Everything ties back to upholding a team culture that Dolphins' Head Coach Adam Gase has established. There are a lot of conversations that take place between coaches, support staff and mainly players," Batoba said. "On game days, I help out on the field during the game, but when it's over, I meet with players' friends and family members. The most important part of my job is having a trusting relationship with the players or else they won't care about anything I have to say. Understanding their immediate ecosystem and having genuine relationships with family and friends helps build that trust."
"My family is from the [DRC]. I was born in Congo and it will always have a special place in my heart. My long-term goal is to help develop Congo into a global competitor in athletics."
"The offseason is go time for player engagement because that's when the majority of our programming takes place. Last year, [the Dolphins] led the NFL in players who went back to school/graduated and players who participated in career programming offered by the NFL and NFLPA. We also put together programs such as couples retreat for every player with a significant other to learn about couples financing and bring in a panel of former players who are now entrepreneurs to talk about how they started their own business. Another thing we do is meet with potential free agents and potential draft picks when they come interview with us. This allows us to better identify how we can empower them once they become a Miami Dolphin," Batoba explained.
When asked about challenges, Batoba talked about how South Florida might be the toughest area in the NFL for a young player transition into.
"There is some kind of distraction every single night of the week, Monday through Sunday. LA might be the only other NFL city with this kind of challenge. Over the last two years, we have been one of the youngest teams in the NFL, but have been towards the bottom in terms of off-field incidents. Given that dynamic, we take pride in establishing a culture of accountability to each other. It's common to encounter a player with a sense of entitlement when he enters the league, but we refuse to feed that entitlement."
"One thing about the NFL is that [the player] will be humbled in more ways than one. When that happens, we take it upon ourselves to equip him with the proper tools that keep him focused. When he steps out on that field on game day, we want his pads to be the only thing he's carrying on his shoulders. Nothing else," Batoba emphasized.
He also mentioned that he has the fun challenge of figuring out how to best serve a guy depending on where he is in his life and career because, "how you do that for a rookie can be completely different than how you do it for an eight-year vet or even a guy in the final year of his first contract."
When talking about long-term goals, Batoba spoke about how he wants to help develop sports in his family's home country, the Democratic Republic of Congo.
"My family is from the [DRC]. I was born in Congo and it will always have a special place in my heart. My long-term goal is to help develop Congo into a global competitor in athletics. There is a lot of corruption and division in my country, but I have seen the power that sports has to unify people. That's my dream for the DRC. Where I am currently in my career has allowed me to start developing a model to achieve that. I owe so much of my life experiences to playing sports — being an athlete directly parallels life and being able to leverage that athletic identity to transform your life and others' lives is key," said Batoba.
Batoba also had some sound advice for industry hopefuls and shared a piece of advice given to him.
"In our fast-paced world, not many people take the time to reflect. For your career, it's so important to reflect on things and people that were meaningful in the past. Think about classes, professors, friends and hobbies that were meaningful in the past. Why did you enjoy them? That will help you figure out what your career values are. Your values will always help guide your future. I was given this advice by Jack Swarbrick at Notre Dame: 'Instead of trying to lead your career, follow your career.' If you can be extremely impactful wherever you're at, people will notice and doors will open. You can then choose which door to follow and what kind of impact you'll have there."
You can connect with Yves on LinkedIn, Twitter, or Instagram.