The conference takes place July 9–11th near Atlanta, GA.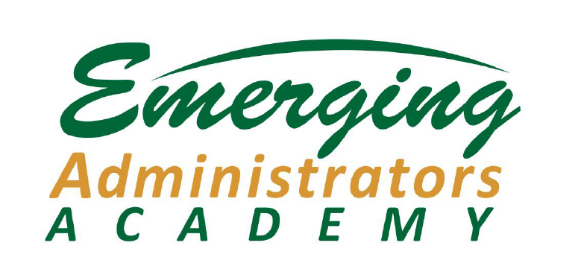 Emerging Administrators Academy aims to develop our next leaders in college sport. With an emphasis on the division 2, division 3 and the NAIA level, it has a unique blend of athletic administrators, including from the division 1 level, sharing best practices and resources of senior level administrators.
As a participant, you will have access to some of the best administrators in the country, who are committed to the development of the attendees. With that being said, here are five reasons why attending Emerging AD would be wise.
1. Access
Emerging AD has more than 10 athletic directors, all from various levels, which are either instructors or sit on the Board of Advisors for the Academy. The Academy usually features a smaller, more intimate setting for attendees, giving a great opportunity to get to know these individuals personally.
"What separates the Emerging Administrators Academy from other sports business conferences is our 3–1 ratio instructor to attendee, 80% of the instructor stay for the entire 2.5 days and it's best value for athletics professionals." — Emerging AD founder Tim Duncan.
2. Holistic Development
From crafting a career plan, to masterful networking, to developing the perfect cover letter, Emerging AD has a number of objectives that are sure to hit a number of goals for a bevy of attendees. Whether you are looking for a new position as a graduate student or transitioning into your first time as a director of athletics, the amount of learning opportunities are plentiful.
3. Location
Located in the South Metro Atlanta area, Emerging AD is sure to attract a number of professionals. The sport and entertainment footprint in Atlanta is colossal and the influence surely spreads to the Academy.
4. Mentorship
Emerging AD has an objective to emphasize and identify vital mentorship qualities. In athletics, mentors are your sponsors, and Emerging AD aims to help you in identifying the qualities of a mentor that lead to your success.
"We are bullish on the future of this type of hands on training to enhance the Intercollegiate Athletics profession." — Tim Duncan
5. Inclusion
Not only does Emerging AD have a diverse attendant pool, but one session focuses solely on women in the role of athletic director. Women are rarely in the role and the session aims to not only share the realities of the position for women, but to help women who aspire to reach the position one day.
How to Register:
Emerging AD takes place July 9-July 11, 2017. The event will take place on the campus of Clayton State University. You can register for Emerging AD here.
---
Front Office Sports is a leading multi-platform publication and industry resource that covers the intersection of business and sports.
Want to learn more, or have a story featured about you or your organization? Contact us today.
If you liked this, click the???? below so other people will see this here on Medium.